So you'd like to get into the webcam business. No, not as a camgirl — you're looking to jump straight into management. You heard there's a lot of money to be made running cam sites, and being the entrepreneurial type, you want in.
Was this the right decision to make? Well, let's find out.
Below you'll find a comprehensive guide to starting and operating a webcam business. All your questions are answered, from "how to start a cam site" to "what's a paypig".
We take you through the legal side of things, explaining how to register and structure the business. We outline what it takes to build a successful streaming platform. We go in-depth on the topics of marketing and camgirl recruitment. Finally, we consider the strategies for making money off the business that you've built, and maintaining operational security.
Founding a Webcam Business: Basics and Legal
By some estimates, global camming revenues have reached $10 billion in 2020. Perhaps, one day, your own webcam business will replicate the success of livejasmin.com. But before we all start calling you Gyorgi, let's get through the basics first.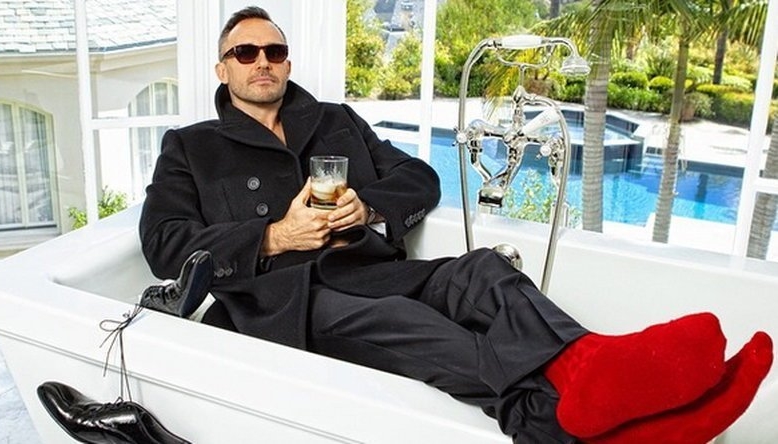 1.1
Why Start Your Own Cam Site
For decades, the webcam business has been absolutely booming. As broadband access and streaming technology developed, so did the opportunities to make money online. It's now easier than ever to bridge the gap between lonely people and attractive models by starting a webcam site.
But what was it that made you consider a sex cam business in the first place? Though you probably know the answer to this one, let's list some possible reasons:
Easy Money. There really is money to be made for those who put in the work. Larger cam sites often clear as much as $80,000 per month.
Easy Entry. Starting a webcam site requires modest investment, and the returns come pouring in almost immediately. Very few business models can match this.
Low Exposure. Providing live entertainment used to be a high-risk endeavor, but now you can do it safely, anonymously, from a remote location. What's not to like?
And sure, the very idea might also excite you. Starting a webcam site might be the closest you'll ever come to satisfying your pimp identity fetish.
But if that's your primary motivator, you might be in the wrong line of business after all. Unlike most porn companies, this one does require commitment.
Running an adult cam business is not a kink or a juvenile game — it's about making money, period. If you're serious about that part, you'll see that there's very little room left for fun.
Treat your webcam business with the respect it deserves, and it'll reward you with many riches.
1.2
Why People Love Camming
Why are so many users flocking to adult cam sites? It's not like there's a shortage of other adult content on the internet. What is it that makes a webcam business so enticing?
Experts say it's a sign of the times. As the modern man grows more alienated, he starts yearning not just for sex, but for actual human contact. Porn is still widely available and popular, but it just won't cut it anymore — not for everyone. As a result, many are turning to live performances instead, and their digital equivalent is an adult cam business.
If you're interested in starting a webcam site, keep your clients' motives in mind. Having a clear picture of what customers want can help you attract them, entertain them, and keep them coming back for more.
1.3
Registering a Webcam Business
The process of registering an adult cam business isn't as intimidating as you might think. The laws usually treat it as any other company, requiring no special licenses.
Camming is perfectly legal in all fifty of the United States, though recording and redistributing the same content might require a license. In most cases, live webcam performances made by adults for adults are not in violation of obscenity laws. Just keep in mind that running a cam site does not make you a licensed porn distributor.
In Canada, the regulations are even less strict, tolerating distribution as well. However, user-generated content is still closely protected by copyright. Those who unlawfully record and redistribute the live shows can still be held liable.
In Europe, the laws on pornography vary from one country to the next. Camming is typically unrestricted, except in countries with strict obscenity laws such as Poland and Ukraine.
Censorship in China, Korea, Southeast Asia and the Middle East cracks down heavily on all adult content. If you thought about registering your web business there, think again.
1.3.1 General Guidelines
Overall, to avoid the risk of civil or criminal liability, follow a few common sense guidelines. Don't take any of these steps lightly — consult an attorney to learn about local regulations. Staying out of legal trouble will do wonders for your financial and emotional well-being.
No minors. All models and viewers must be of legal age (typically 18+). The webcam business must comply with the age verification standards in your country.
No distribution. Some jurisdictions tolerate live shows, but prohibit recording and/or redistributing the same content. The United Kingdom is a common example.
No bestiality. You might get away with this in Hungary, Japan, or Canada. In most other places, obscenity laws are harsh on all forms of animal play.
Record-keeping. Adult cam businesses are required to keep meticulous records so they can always prove things are on the up and up. This data can include employee records, investment sources, viewer registrations, and more.
1.3.2 Privacy Policy
Different countries have different regulations on user data protection, regulating what kind of user data you can collect. For example, the GDPR now requires that websites specifically warn EU visitors of using tracking cookies. Your webcam business will need to clearly outline in its Terms of Use documents.
1.3.3 DMCA Compliance
In the United States, the Digital Millennium Copyright Act covers all user-generated content. Your webcam business can call on the DMCA when sending out a takedown notice against pirated streams and recordings. Also, make sure that camgirl contracts include all the necessary waivers to avoid possible copyright infringement suits.
1.4
Minimizing the Tax Burden
When starting a webcam site, you shouldn't lose much sleep over organizational structure. Your choices should be simple and affordable — you can always adjust along the way.
In the US, camming startups typically register as Limited Liability Companies (LLC) to avoid corporate taxation. The process is straightforward, and the fees are low. In most states, you can file the articles of organization for as little as a few hundred dollars.
A similar business structure in the UK is called a Limited Liability Partnership, but a British LLP is not the same thing as an American LLP. In the EU, you'd likely register your webcam business as an SME (Small or Medium-size Enterprise).
In Canada, the law won't let you register an LLC to avoid being taxed at the company level. Some companies can form an LLP instead, but a sex cam business is not among those. With that in mind, your best bet is likely to register as a corporation.
Under any jurisdiction, corporate restructuring is an option at a later date. If all goes well and your webcam business scales up, your accountant should present you with new possibilities as they become available.
Building a Webcam Site: Software and Setup
While laying the groundworks for an adult cam business, there are two major choices you'll have to make early on. One deals with the basic setup of your studio, and the other with the way you want to build the actual website.
2.1
Studio Setup, Physical vs. Virtual
A physical studio for a webcam business is the classic small business setup. You rent space that serves as the models' place of work.
Camgirls clock in, go through their shifts, then go home. You provide the equipment, the infrastructure, and the privacy they need.
Streaming is handled by a popular camming network such as LiveJasmin or Chaturbate, which also does your promotion. It's simple and it works well — if you can afford it.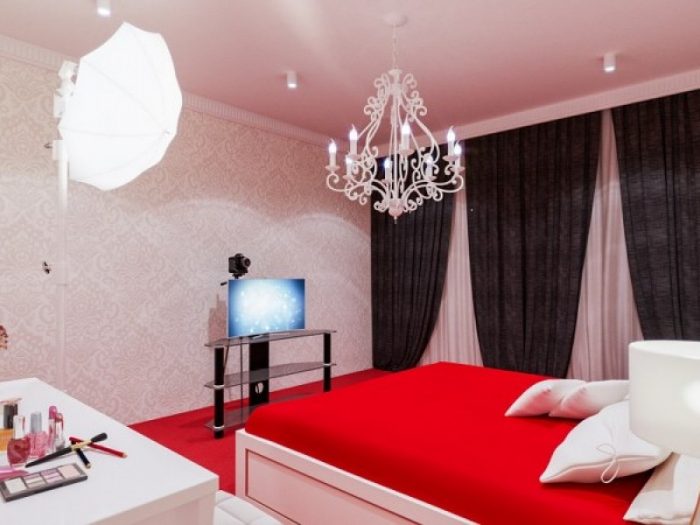 The physical option is not one that many camming startups take, but it makes sense if the building is already a part of a different, related business. For example, if running a strip club or a bunny ranch, you could decide to use the extra space for a sex cam business as a side-hustle.
A virtual studio, on the other hand, is the digital age alternative. In this setup, everyone works from home and livestreams the performance. You create your own website to serve as the streaming platform. You advertise it to bring in the customers, instead of relying on the larger camming networks for that. This way, you're not working with LiveJasmin or Chaturbate — you're trying to compete against them.
A virtual studio involves extra responsibilities — you're in charge of broadcasting, marketing, and web development. On the other hand, it also lets you keep a greater share of the proceeds, since you're not paying a cut to other camming networks. Another advantage of the virtual approach to starting a webcam site is its potential for expansion. If unconstrained by location, you can hire camgirls from anywhere in the world.
| | | |
| --- | --- | --- |
| Studio setup | Physical | Virtual |
| Pro | You're focused on video production, don't need to deal with streaming/marketing | You have your own streaming platform, your business scales up freely |
| Con | You pay the rent and production cost, share profits with the streaming platform | You cover the web development and marketing expenses |
2.2
Software Solutions, Custom vs. Premade
Another major decision you must make while thinking about how to start a cam site deals with software solutions. Broadly speaking, there are two ways of designing your livestream platform to rival competitors such as Jerkmate, LiveJasmin, or Chaturbate.
2.2.1
Custom-Built from Scratch
If you have the technical skills necessary, you could — in theory — write the code yourself. Since this is highly demanding and time-consuming, most people hire most people hire adult developers to do the job instead, then get designers to make it all look hot.
A development team could put together the website according to your specification in a matter of months, but that kind of work doesn't come cheap. Here's just a short list of the features you might need written from scratch.
Streaming: the software that you use for video production and live streaming
Live chat: the software that handles chats between the models and the viewers
Payment: the software that connects the user to external payment processors
Databases: the repositories of data on your clients, models, transactions, etc
Backend admin: the software that you use for all administrative purposes
Each software component is coded independently, then brought together under a single API — and that costs money. Building from scratch, the expenses can stack up to $10,000 or higher, depending on the quality of the work. If trying to do this on a budget, your could opt for freelance web development, though you'll find it difficult to cut the costs below $5,000.
But maybe money is no object, and you have all the time in the world to build the platform. Even so, there's another obstacle to taking this approach. The developers that you contract can only do so much with the instructions they're given. You'll have to work with them every step of the way to make sure that all the features suit your needs.
If it's your first time starting a webcam business, you might not have the knowhow or the resources required. Having the platform custom-made takes time, effort, and expertise — you can delegate some, but not all of these requirements. Fortunately, there are easier ways for a beginner to handle this.
2.2.2
Readymade Webcam Scripts for Instant Use
WordPress themes aren't a good solution for cam sites, but webcam scripts are. Get one of the latter, and you'll be one step closer to taking your show on the road.
These are premade software packages designed to mimic existing, successful cam sites. They're fairly easy to implement — you could be up and running in a matter of days.
The main advantage of a premade script, such as xCams, is the cost, measured in the hundreds rather than thousands of dollars. It provides the full framework that your webcam business needs — the quality of design is still there. The only downside is that you're more or less locked into the premade choices. There's some room for customization, but not nearly as much as there would be if building everything from scratch.
If on a really tight budget, you can also find readymade software solutions completely free of charge. However, most of these are based on a revenue share model: instead of paying upfront, you sign off a percentage of your future income. This is not a model that we would recommend. If your webcam business proves successful, that tiny cut of your revenue could be far, far greater than a few hundred dollars.
What we would recommend is finding a readymade script from a credible source. Just pick a layout that you like — if it worked for ModelNet, it'll work for you too. Any customizations or improvements that you want can be implemented later.
| | | |
| --- | --- | --- |
| Software solutions | Custom-built | readymade |
| Pro | Fully customizable, built to exact specs | Affordable, quick to implement |
| Con | Expensive, time-consuming | Fewer customization options |
2.3
Domain Names and Adult Hosting
When starting a webcam business, you'll need to register a domain name. Don't make the mistake of picking a dull, generic dot-com. Opportunities are limitless; let your imagination run wild. Ideally, you'd choose something short, suggestive, and evocative. Of course, it goes without saying that the domain name should include your brand name too.
In addition to that, you also need hosting services. For a live video platform, typical web hosting just won't cut it, even with unlimited bandwidth. Instead, we recommend virtual private servers. By instancing shared resources, VPS avoids the bottleneck of memory or processing power and provides stable video delivery. It also has the advantage of being much cheaper than an equivalent physical server. Just make sure to choose an option with at least 4 GB RAM.
Promoting a Webcam Business: Marketing Strategies
Now that you have the studio set up and the streaming platform built, you might think it's time to start hiring models. But let's first talk about the real cornerstone of your webcam business: marketing strategies.
3.1
Find Your Niche
In the adult industry, advertising is a tricky issue. On one hand, the product is so popular that it essentially markets itself. On the other hand, this makes it almost impossible to stand out and attract attention. Your webcam competitors have cornered the market, reducing the effectiveness of any promotional strategy that a small startup can attempt.
To deal with this issue, you must find a porn niche — a small, neglected segment of the market. If the demand is high enough there, you'll be able to appeal to your customers better than any larger general-purpose cam site could.
For example, let's say you've selected BDSM as your niche. Your adult cam business will need to offer content dealing with that vertical — that narrow slice of the adult entertainment market. The videos and the chats will be tailored to fit the interests of the BDSM crowd, and so will your marketing efforts. Every ad you place will be focused on the chosen niche, which makes it much more effective in appealing to potential customers.
You might not like the idea of running a niche cam site, but it's by far the most efficient way to start off. In time, as your webcam business grows and develops, you might expand your niche to enter a broader market. But at the beginning, when your resources are limited, you'll benefit from being narrowly focused.
Brainstorm your niche. Here's just a few ideas to get your creative juices flowing:
Regional niche. "Asian/Brazilian/Ukrainian cam site" is much more marketable than just "cam site". Research to find out which regions generate interest.
Kink niche. The more specific, the better. Could be almost anything, from ASMR to tickling, from shibari to vore.
Toy niche. Many camgirls use toys, but focusing on a type or brand is an opportunity for cross-promotion with one or more sex shops.
Findom niche. A great racket for those that can get it. Clients get off on being financially dominated — ordered to spend massive amounts of money.
3.2
Pay Per Click
Whether you've chosen a niche or not, your webcam business will need to invest heavily in marketing. You can pay for banner placement on tube sites, as well as spots in aggregated cam site listings. However, most of your advertising budget should be going into some form of PPC affiliate marketing.
In this setup, you're paying advertisers ("affiliates") to promote your site directly. They link to you from their own platforms, from model review sites, from forum posts, from blogs, etc. There are several possible ways for you to pay them:
Pay-per-Click (PPC). A small sum when a visitor is directed to your website.
Pay-per-Acquisition (PPC). A small sum when a visitor becomes a customer.
Revshare. A small percentage of the revenue made from the customer.
This way, the affiliates are incentivized to promote you — the more business they send, the more they earn. Every established sex cam business uses this type of advertising, which should testify to its effectiveness.
Successful cam sites rarely deal directly with affiliate marketers. Instead, they rely on services such as CrakRevenue or Pussycash which organize affiliate programs.
Don't skimp out on PPC advertising, especially early on. At launch, you'll need to get the word out and generate decent traffic for things to pick up. Once you get a snowball effect going, the money should start flowing in. But should the initial push fail, the models will start leaving your platform and replacement will be tough to find.
3.3
Optimize Your Cam Site
Search engine optimization is a highly successful method of advertising online businesses, but the adult industry has its own limitations. Camming sites are rarely reached via Google — most clients bookmark their favorite sites rather than browse randomly.
Still, this is not to say that SEO can be ignored. Once you've generated enough traffic through paid advertising, you should build on this by improving your site's ranking.
3.3.1 On Page SEO
There are countless little ways for you to improve the search engine ranking of your webcam business. Each provides limited benefits, but they can make quite a difference as a whole. Here we'll mention just a few in broad strokes:
Improve navigation. Sort out categories and tags for easy access. Improve page speed for user comfort. Set up sitemaps for search engine crawlers.
Make your meta unique. Some software solutions come with premade meta tags and related content. Customize this to convince Google that your site is original.
Optimize URL structure. Keep those URLs short and dash-separated, just how Google likes it. Make sure that there are never any broken internal links.
Update regularly. Tinker with the layout, push productive performers up the page, add or remove categories. Search engines favor actively updated sites.
3.3.2 Camgirl Blogging
Written content rarely draws significant traffic to adult cam sites. When investing in this type of marketing, your best bet are personalized blogs. Create blog posts for your popular camgirls to promote not only your webcam business but also backlink partnerships. For example, your model (or ghostwriter) could advertise the toys she's using or the lingerie she's wearing.
Take the time to design the layout and curate the content of these adult blogs. They require only a small investment, but the organic traffic they build can greatly benefit your webcam business. Here's just a short sampling of popular camgirl bloggers:
In addition, if your camgirls don't have a strong social media presence, offer to manage their accounts. Promoting both the model and the platform simultaneously can be highly effective. Keep the content filters in mind, though. Shadowbanning is a serious obstacle to marketing your models on Twitter, Tumblr, and the like.
3.3.3 Link-Wheeling
Another common strategy for webcam businesses is the creation of link-wheels. This is essentially a small network of adult sites, all linking back to each other. Each one drives a small amount of traffic to the next, improving each other's overall ranking. At the center of the wheel is your main cam site, promoted from all sides.
If operating inside a niche, of course, all the interconnected websites should feature content that's niche-relevant. Building on the BDSM example from before, a simple link-wheel could look like this:
BDSM tube site. Offers free porn, pop-ups drive traffic to other two sites. You can learn more about creating and running adult tube websites here.
BDSM cam site. Offers live chats, gains traffic from other two sites.
BDSM sex shop site. Offers gear, banners drive traffic to other two sites. Find out more about online sex shops in our dedicated blog post.
You can keep adding to this miniature network whenever you get the chance. This can be costly to set up and maintain, but as your business grows, it's something to consider.
Running a Webcam Business: Model Recruitment
Now, onto the essential part of any webcam business: the camgirls themselves. Let's start by pointing out that this gendered term is used purely for convenience. We're aware of the fact that there are also camboys and non-gender-binary campersons, but that's… a mouthful. In this guide, "camgirl" means "a webcam model of any gender identity or biological sex".
So, camgirls: Where to find them? How to recruit them? What qualifications to look for? What terms should you offer? What's the turnover rate? And finally, how to negotiate the earning percentages?
4.1
Where to Look for Camgirls
There are online modeling agencies offering to provide an endless stream of camgirls. However, many of these operate on the revenue share principle. This means that the agency supplies the models, but takes a cut from what they earn. This can be a valid choice; money can still be made even in a middle-management role. But this guide is about starting a webcam site of your own, so let's list some opportunities for you to hire camgirls personally.
4.1.1 Social Media
You can find countless camgirls advertising on Twitter, Instagram, or Snapchat. They may be in hiding since SESTA/FOSTA was passed, but they're still there. Don't waste your time on those with tens of thousands of followers. They're almost certainly earning more than you can offer — whether from camming, product placement, or other sources. Instead, focus on those one tier below — camgirls which have up to a thousand followers. Send a DM to each of these potential recruits, asking if they're interested in earning more. See what conditions their current employer is offering, and try to outmatch them. Don't be creepy and never pressure the model: a bad rep is the last thing you want.
4.1.2 Classified Ads
You thought no one posts "jobs wanted" ads anymore, didn't you? It turns out that's wrong. Freshers and veterans alike advertise in the classified pages, and so could you. The same principle applies to print media and online outlets such as Craigslist, Adpost, or Reddit. You can browse for camgirls or porn stars in need of work, or post your own job offers.
At the base level, you'd write something like: "Models wanted! We're looking for girls between the ages of 18 and [#] in the [area] interested in becoming webcam models. Get in touch with us at [contact info]."
Elaborate on this as much as the format allows: be concise, but substantive. List all the advantages of your webcam business — high exposure, low studio percentage, excellent working conditions, etc. Make your offer appealing enough, and the camgirls will bite.
Since you're just starting a webcam site, try looking for models in developing countries first. On average, their demands and expectations should be lower than those of First World girls. And since your contract offer probably isn't as appealing as that of an established site, you need every advantage you can get.
4.1.3 Strip Clubs
While the stripping trade isn't what it used to be, no one knows the benefits of camming better than strippers. Those who aren't in the webcam business must be considering it, which is where you step in.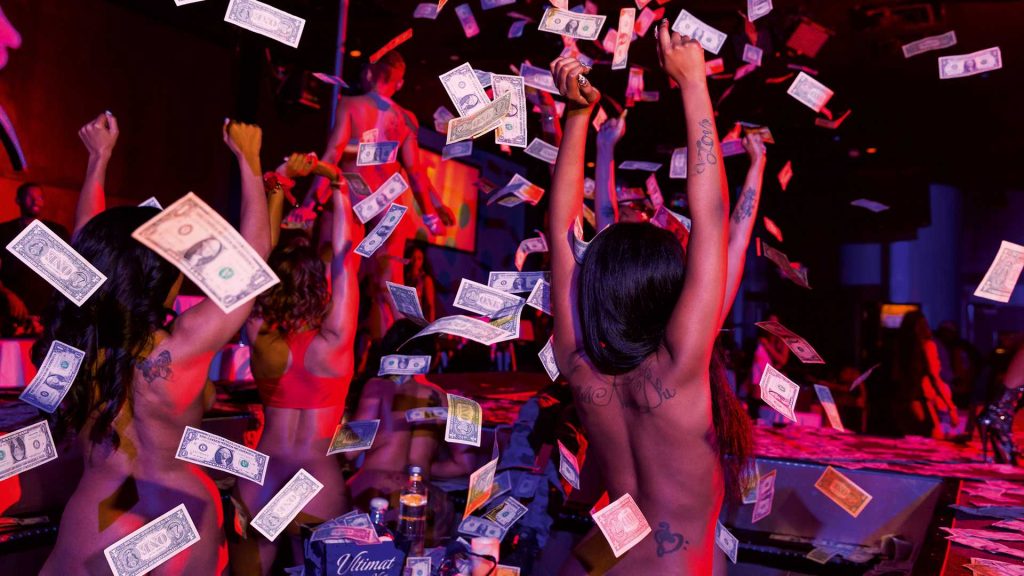 Get to know a few dancers personally and see how they feel about their current job. Maybe they complain about the work hours? With you, they'd be working from the comfort of their own home. Maybe the tips aren't great? Online, each "lap dance" is paid for by hundreds, if not thousands of customers. Maybe they feel threatened or stigmatized at their locale? Again, you're offering remote work plus geoblocking.
Whatever their issues with stripping may be, explain how your adult cam business provides a better alternative. You'll find that they catch on quick. Best of all, unlike the girls without any experience in the adult business, strippers appreciate a capable promoter.
4.1.4 Other Cam Sites
Nothing wrong with this approach at all! You're not honor-bound to stay away from the employees of other webcam businesses — camgirls change venues fairly often. If they feel underappreciated by their network for whatever reason, they'll start looking for work elsewhere.
As a recruiter, you should be able to get a sense of when camgirls are getting ready to leave. Follow their conversations on forums such as Ambercutie, and make note of any dissatisfaction. It's up to you to judge whether a model is just venting, or she's really ready to switch. When you feel the time is right, hit her up and offer the solution to all her problems.
By being aware of a model's complaints, you're learning from her employer's mistakes. This makes your pitch far more likely to succeed. As to what exactly you should offer her — read on and find out.
4.2
What to Offer to the Camgirls
Try and look at the recruitment process from the models' perspective. What is it that your sex cam business has to offer them? Why should they work for you rather than one of your many competitors? For that matter, why shouldn't they go solo? Here's a few tips for attracting the type of camgirl that your startup really needs.
4.2.1 Educate the Beginners
Compared to more experienced camgirls, the rookie is somewhat of an easy get. She doesn't know all the ins and outs of the business, and doesn't have a stable following yet. Signing up to her first camming network, she probably had low expectations. In other words, she hasn't yet realized her true earning potential.
That is precisely how you can convince her to sign with you instead. Explain how much better she could be doing, how much more money is out there to be made. Explain that the other network is taking advantage of her, but you? You would be working for her, almost like an agent. Promoting her interests while advertising your own camming platform.
A clever camgirl will take this with a grain of salt, but give you a chance to prove yourself. When you bring enough traffic to triple her earnings, she'll regret not having signed with you sooner.
The one thing to look out for with a beginner camgirl are misconceptions. She could decide that she's learned all there is to know about the business and is ready to go solo. Don't argue against this — let time and experience disillusion her. Part ways on friendly terms, and she might ask for her old job back soon enough. Even if she does make it on her own, who cares? There's plenty more fish in the sea — recruitment is an ongoing process.
4.2.2 Impress the Veterans
A high-value recruit is a camgirl that already knows her stuff. Unfortunately, these are much more difficult to convince than beginners are. Those who've already made it have no reason to share their success with you. They have their regulars, either on their own or as part of another camming network.
To recruit a successful, experienced camgirl, you must find a way to impress her. First of all, figure out what her current setup is missing. If you think she could be marketed better, pitch that to her. If she seems underpaid, tell her a higher cut could be arranged. She wants to leave the Czech Republic? Maybe you have a studio apartment in Toronto waiting for her — you'll even help her with the paperwork.
Be accommodating, but keep in mind that the veterans rarely fall for sugar-coated promises. They've likely been scammed before, so make sure that any pitch you make is supported by cold, hard facts. They might appreciate this directness, and decide to give your webcam business a chance.,
4.2.3 Undercut the Competition
When just starting a new adult cam business, you'll face some stiff competition. To recruit the camgirls, you'll need to offer better terms than other startups. This usually means letting the models keep a larger percentage of the revenue, which diminishes your own profits. For instance, if you see other virtual studios asking for a 35% cut, try to ask for 30% instead.
Making sacrifices to undercut the competition can reduce your growth rate, but that's not as big of an issue as you might think. The income should be substantial, so you can probably afford to slow down a little and benefit the recruitment.
Offering a higher percentage should be seen as an investment. If your models are happy, their earnings trickle down to you. In the webcam business, they really are your greatest resource. Which brings us to…
4.3
How to Manage Percentage
Anyone who's wondering how to start a webcam business must have thought about the dreaded earning split. Money's obviously being made, but who really pockets most of it?
For adult cam sites, there's no real industry standard in this regard. There are tiered payouts, there are conditional commissions, and even camgirl testimonies are dodgy on the issue (see below for quotes). Still, estimates suggest that the average model keeps between 40% and 60% of the overall earnings.
So, does this mean that your webcam business should be aiming for an even split? Well, yes and no. It depends on how exactly you're incentivizing each camgirl, and how convincingly you can prevent them from feeling exploited.
When possible, camgirls should be made aware of overheads. For instance, if you're running a physical studio, they should understand that renting space costs money. If you're fully virtual, they should know that investments that bring traffic to the platform come out of your share. Should they choose to go solo, they'd have to foot those bills alone. There's no such thing as a free lunch in the webcam business — the contracts simply reflect that.
In the end, it's all a guessing game. Consider how valuable your employees are to you. If you find them easily replaceable, go ahead and extract as much as you can before they cut and run. But if you value their work, keep them happy by offering fair, lucrative contracts. Your webcam business profits directly from their willingness to earn.
4.3.1 Camgirl Quotes
To round off the discussion of earning percentages, here's a sample of the camgirls' thoughts on the topic,
"When you work in the camming industry you don't exactly have a wage. Most sites use a tipping system so you never know how much you will make that day or week."
— Sam
"They start you out at 55 or 65% pay rate… You can only get [to 90%] after you've made tens of thousands of dollars… which may be unrealistic for most models."
"What is it that cam sites do that they can claim 40%-50% of the revenues? I know, there is code to write and servers to pay and marketing, still someone like MFC or streamate.com take a really high percentage from hundreds of models seemingly for keeping the lights on. Take-video-show-video can't be that complicated a model to program. Pretty sure I had a friend do it as a college term project."
— Jack
"I have noticed a direct correlation with payout percentages… The more a website pays out, the shittier it is. The less the website pays out, the better it is.
"Many people don't quite get why a model is willing to sacrifice money in exchange for a secure, high-traffic, low-maintenance, convenient platform to work. The truth is that despite simple appearances, maintaining a successful webcam site is extremely expensive, and I am willing to take home $75 an hour (even though I only made 35%) instead of $20 an hour (even though I would be making 65%)."
— Evvie
Managing a Webcam Business: Payments and Security
If you've been following the path we laid out, your sex cam site should be up and running. The marketing strategies are being implemented, the models you've recruited are chatting away. So what's left to cover? Getting paid and keeping your business afloat, that's what.
5.1
Keep Your Payment Options Varied
One of the problems facing adult businesses is their "high risk merchant" classification. According to conventional wisdom, all adult-oriented transactions are at risk of cancelation, chargeback, fraud, and the like. This is why payment processors either refuse to do business with the adult industry, or charge exorbitant rates.
You can use intermediaries and workarounds — Epoch, for example, allows your customers to access PayPal. However, each addition to the payment process increases transaction fees and cuts into your profits. You could end up giving away 10% of every transaction, instead of the 2% or 3% that a gateway would normally charge.
But there's no reason for your webcam business to accept this highway robbery. It's common practice to restrict payment options to adult-friendly processors such as PaymentCloud, CCBill, PayDiverse, or Paxum. This inconvenience to your customers still disincentivizes sales, but it's better than the standard route.
5.1.1 Cryptocurrency
Another way to cut out the middleman are payments in Bitcoin (BTC), Ethereum (ETH), Verge (XVG), and other cryptocurrencies. In 2022, almost all webcam businesses accepted payments in cryptocurrencies. The rest of the adult industry is swiftly moving down the same road, so the trend is unmistakable.
5.1.2 Tokenization
On most cam sites, customers use "tokens" to tip the camgirls and cover other expenses. Since you're in control of this virtual currency, you can use it to incentivise engagement. Camming sites, for example, commonly award an amount of free tokens on each sign-up.
Related research has shown that users are more generous with transactions one step removed from real money. Let them get used to tipping models using free tokens, and soon enough they'll start buying them.
5.2
Prioritize Data Protection
As a final consideration, let's look into how data security and blockchain technology can apply to a sex cam business.
5.2.1 Client Privacy
Just like any other online service, your webcam business should make client data protection a priority. Accidental leaks and malicious hacks are occurring daily. Unlike Cams.com, Adult Friend Finder, and other giants, smaller companies rarely recover from such incidents. Don't let yourself become the next cautionary tale.
According to IBM statistics, most data breaches are caused by human error. So in addition to encrypting the client's login info, you must make sure your staff is properly trained. Minimize the chances of dumb mistakes being made, and you'll be less susceptible to hacking.
5.2.2 Camgirl Privacy
An entirely different category of data security risks applies to the models you employ. Known to be at a high risk of privacy violations, camgirls struggle against these threats on a daily basis.
The best known abusive practice, trolling is usually limited to general purpose harassment. Done to elicit an emotional reaction, it can prevent a model from working for days at a time.
A more aggressive act is known as doxxing — users obtain a model's private information and share it online. This can include names, addresses, employment, and other data. This type of privacy violation could potentially end a camgirl's career.
As an employer, you must help the models reduce this constant pressure that they're under. From a purely pragmatic standpoint, doing this improves their quality of performance and the viability of your webcam business.
The first step is to sanction all who violate user agreements while interacting with a camgirl. An even better option, practiced at MFC, is to let the camgirl herself do this. Having her permanently ban abusive customers gives her a sense of authority and emotional stability.Finally, as a precaution, you should provide clear guidelines for all of your models. Beginners should be made aware of geoblocking and other methods of preserving privacy.
5.2.3 Blockchain
In the context of adult cam businesses, blockchain technology is usually associated with cryptocurrencies. However, it might one day have a greater role to play in data security.
We won't go too deep into how blockchain works here. Suffice it to say, it's possible to break apart large databases into fragments and store these in the cloud. Each fragment is encrypted, making the database inaccessible to potential bad actors. This would be a perfect way for your business to protect sensitive data, from client logins to model information.
That's all still in the near future, however. For now, prohibitive costs prevent blockchain data storage from being widely used. But for your webcam business to survive and thrive, you'll need to follow all relevant trends — blockchain technology is just one example. Stay on top of things, and never let new developments blindside you.
Conclusion
If you made it through all this — congratulations! You're well on your way to realizing your ambition and running a webcam business that rivals Chaturbate, MFC, or LiveJasmin.
So you've got your website, your niche, your models and your customer base all sorted out. Keep in mind, though, that you're still operating in a highly contested market. Even after you've established yourself as a player, you don't get to rest on your laurels. Complacency is often the downfall of an online business.
Instead, you should keep looking for ways to grow and advance. There's not too much innovation in the adult industry, but there's the constant hustle to look forward too. Like a shark, your webcam business needs to keep moving forward or risk drowning. But hey, if at any point things get too hectic, you can always sell out to a bigger network and enjoy an early retirement.
By the way, if you're still wondering what a paypig is… don't worry about it. It's not important, honestly. Your camgirls will tell you when you're older.