So, you got all pumped up at the idea of making your own porn site, but one word keeps killing your boner, again and again? "What is a niche?" you ask, and why does everyone keep asking you to find it? Is it some online equivalent of a G-spot?
Maybe. If you find a good one and rub it the right way, you're guaranteed to end up with a money shot. Read on and we'll teach you:
What Is Niche Porn?
Simply, a niche is a specialized segment of a market. Given that more kinks exist than there are drops of semen in a bukkake video, it's no surprise that so many porn niches have formed over the years.
To get all corporate, in the adult industry we use the term to refer to a type or category. Besides the "superstars" such as MILF, lesbian, and interracial, there are hundreds of niches you didn't even know were a thing.
You can classify niche porn by all sorts of parameters:
Fetish-based (Blowjob, Cum Shots, Celebs, Fisting, Webcam, BDSM, Hardcore, Gamer Girls, Voyeur…)
Sexual orientation (Gay, Straight, Lesbian, Trans…)
Age (Teen, MILF, GILF)
Race/Nationality/Ethnicity, etc.
Basically, if you have a name for it, it's probably a porn niche. Which means that somewhere out there, someone's jacking off to it as we speak.
Why Choose Niche Porn?
So, why would any porn studio focus on a niche when a site with all types of content could theoretically service everyone — and make more money?
Because a battle royale with heavyweights like Pornhub, XVideos, and the rest is a bad idea. In fact, going vanilla is risky even if you're trying to make money on the former or the latter.
First of all, you would have to break the bank on marketing, hosting fees, etc., to even stand a chance against them. Not to mention that you'd constantly have to fight them and hundreds of smaller sites to snatch their audience.
You would need to populate your website with a huge volume of videos, which means a lot more time spent getting content.
Nah, you should work smarter, not harder. You should specialize.
If you go with a niche, you will have more time and freedom to focus on content quality and marketing. This will result in you having a better website that offers a great user experience — ultimately becoming a reliable source of income.
But, like in the bedroom, the trickiest part when picking a niche is hitting the sweet spot. Specifically, you'll want to find one that gives you low competition while servicing enough people for your site to grow and make a profit.
And that's where we step in! Having followed porn trends for over a decade and worked with thousands of porn sites, you can count on us to point you toward your perfect niche.
The 10 Most Interesting and Profitable Porn Niches Right Now
Amateur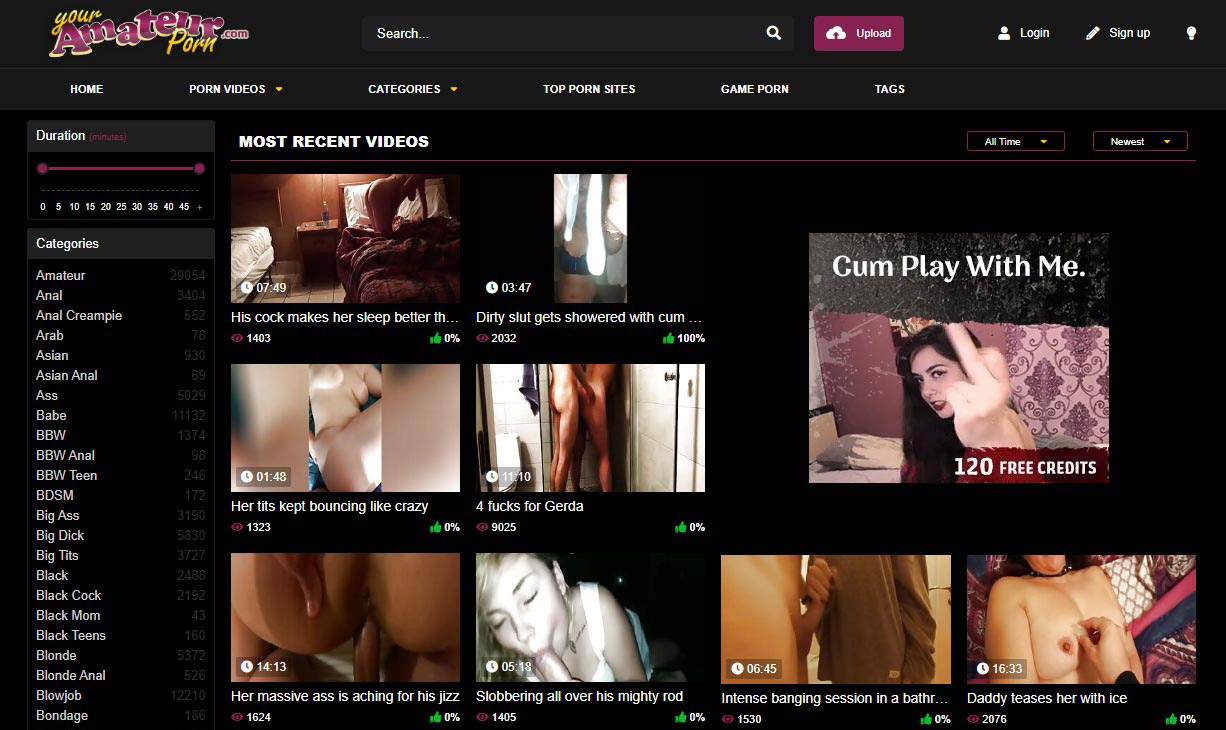 Professional porn stars over amateurs, you say? Absolutely not — or at least not in porn.
Pros might do it "better," but it's that realness factor that's so appealing nowadays. People are over high-budget locations, cheesy scripts, and the three big fakes: fake pornstars, fake interactions, and fake sex.
In the 2020s, it's all about authenticity. And that explains the sudden growth of amateur sites like Amateurs Exploited.
The pandemic has made people more isolated than ever before. They want to see relatable people having real sex, even if it's all just shown on a screen.
What's more, homemade porn will always remain relevant — keeping things real will never go out of fashion. Like missionary, it may look a bit plain, but everyone enjoys it, whether or not they want to admit it.
JOI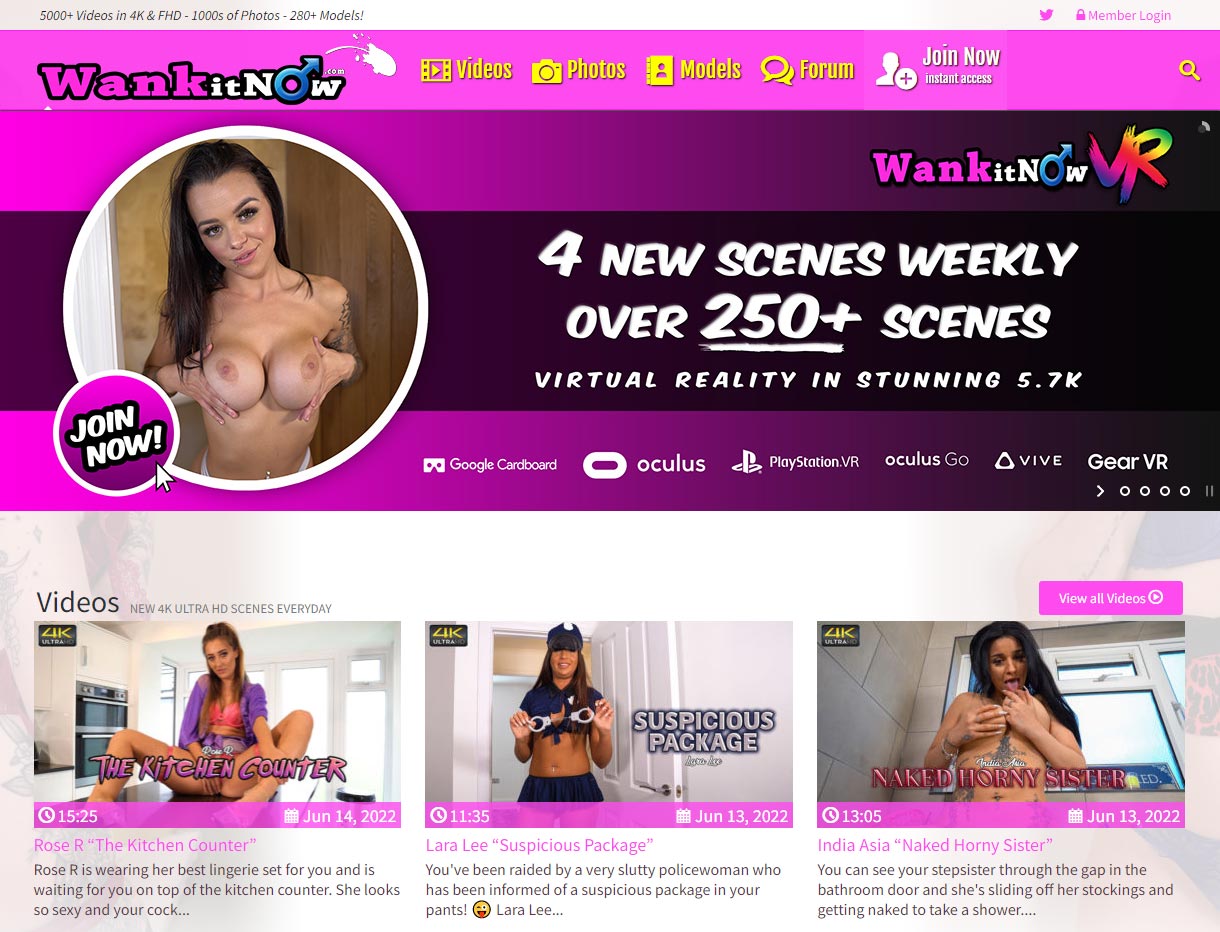 The "Jerk Off Instruction" genre is getting more popular by the day, and Emma Stone had a part in it — whether she knows it or not.
It has over 250k members on Reddit's r/JOI and 69k (hehe) in r/JOIP — which offers JOI through out-of-context celebrity photos and user-created text.
It's the closest thing to truly interactive porn, and that's what sets it apart. That, and the fact that the intimacy aspect it offers can't be found in other genres.
You can get the girlfriend or dominatrix experience. And as we've seen with the rapid growth of OnlyFans, lonely people pay good money for a little bit of a sexual connection. Even an online one.
Family Roleplay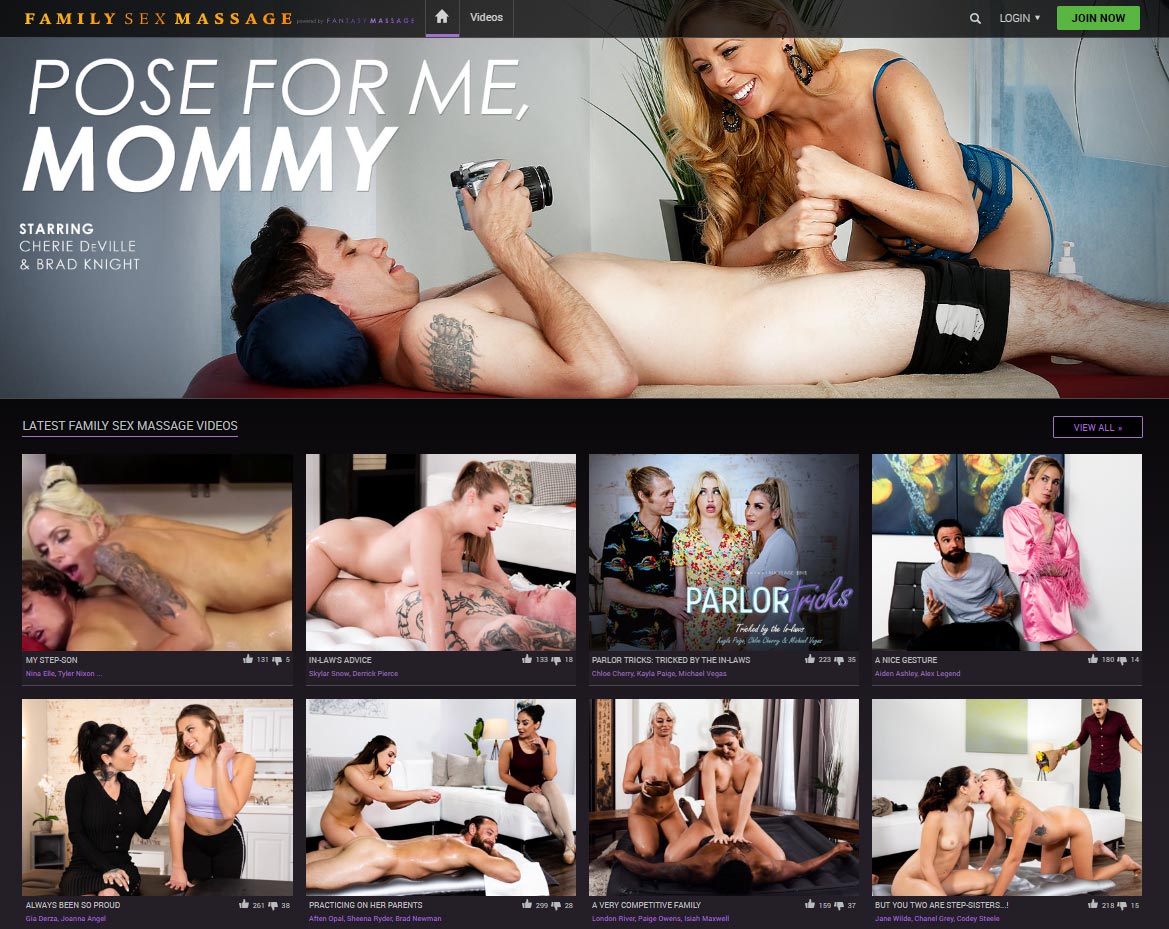 As society becomes more open toward sex, it's to be expected that people will push boundaries even further and go into taboo territories. As an obvious result, "fauxcest" has been one of the fastest-growing porn genres in recent years.
It's all just cause and effect. Divorce rates are on the rise, leaving more and more horny adolescents in awkward step-brother and step-sister relationships. Have them watch an incest-heavy show like Game of Thrones, and they're going to start getting ideas.
Everyone wants to feel special, even if it means getting out of line. Add that one hot family member that everyone has into the mix, and you get a recipe for a booming porn genre.
BDSM
Since the "Fifty Shades of Gray" trilogy introduced BDSM to the mainstream, it exploded in popularity, especially with the female crowd.
Statistics say that ladies are 86% more likely to search for "BDSM" and 163% more likely to search for "gay BDSM" compared to men.
They are also over 150% more likely to search for terms such as "spanked and fingered" and "dominant-submissive," and over 100% more likely to look for "punishment."
Know what else the data says? BDSM is a first-world trend, meaning that your audience will have high spending power. So, these viewers with deep pockets could deepen yours if you decide to run ads.
Add to this the fact that it's popular with both the 18-24 and 55+ age groups, and you can clearly see that "BDSM" will stay around longer than any whip mark.
MILF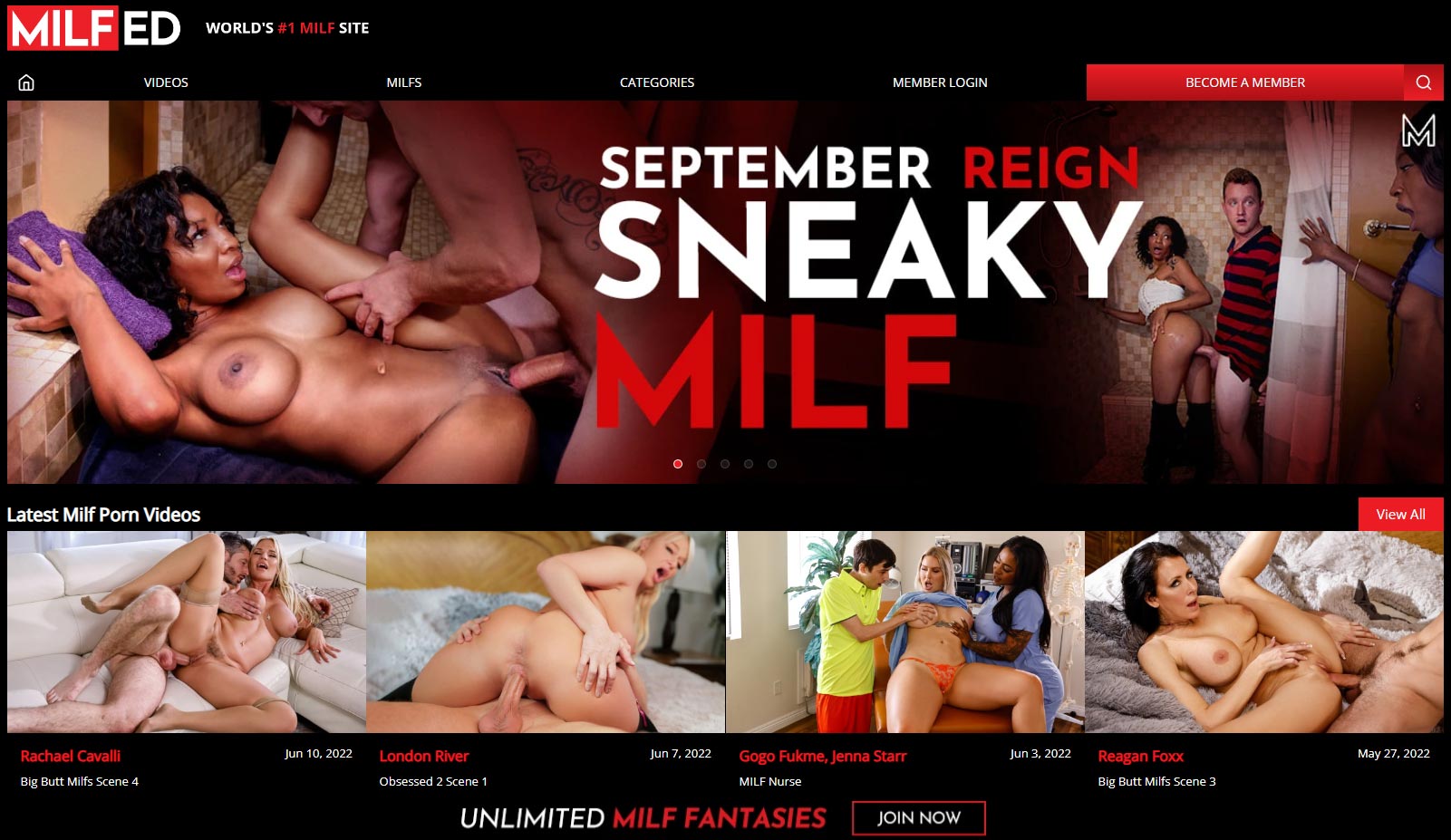 A staple on these kinds of lists, MILFs are the porn world's royalty. Their top 5 spots in Pornhub's "searched terms" and "most viewed categories" back in 2021 prove their pedigree.
And they will continue to reign for as long as these two types of men exist:
Those who are turned on by powerful and dominant older women
Insecure men who want a woman to take charge so they don't need to make the (wrong) first move
And let's face it, pretty much all men either belong or have belonged to one of these groups at some point in their lives. So, it's safe to say that MILFs will reign for the foreseeable future.
Lesbian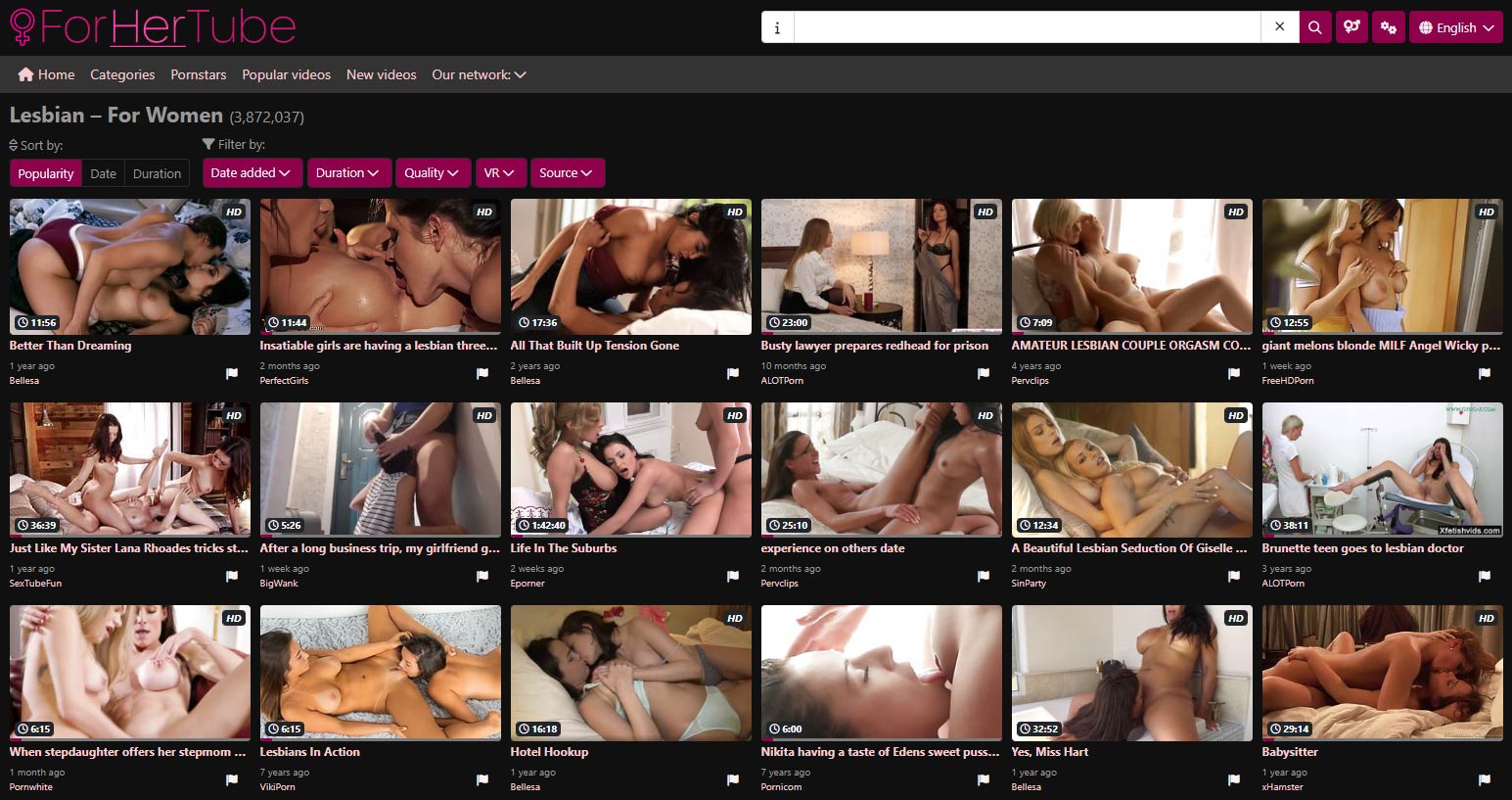 Popular with both sexes, this genre finished 3rd on Pornhub's "most searched terms" list in 2021, with multiple 1st place finishes in prior years.
Everybody loves some good girl-on-girl action, ladies even more so.
That's because lesbian porn is focused more on what women want. There is extended foreplay, lots of touching and caressing, sex toys, and clitoral stimulation — all of which will get a girl dripping much faster than your usual log jammin' video.
As for the men, well, we don't have to explain why they like it, do we? In short, double the girls — triple the fun.
Japanese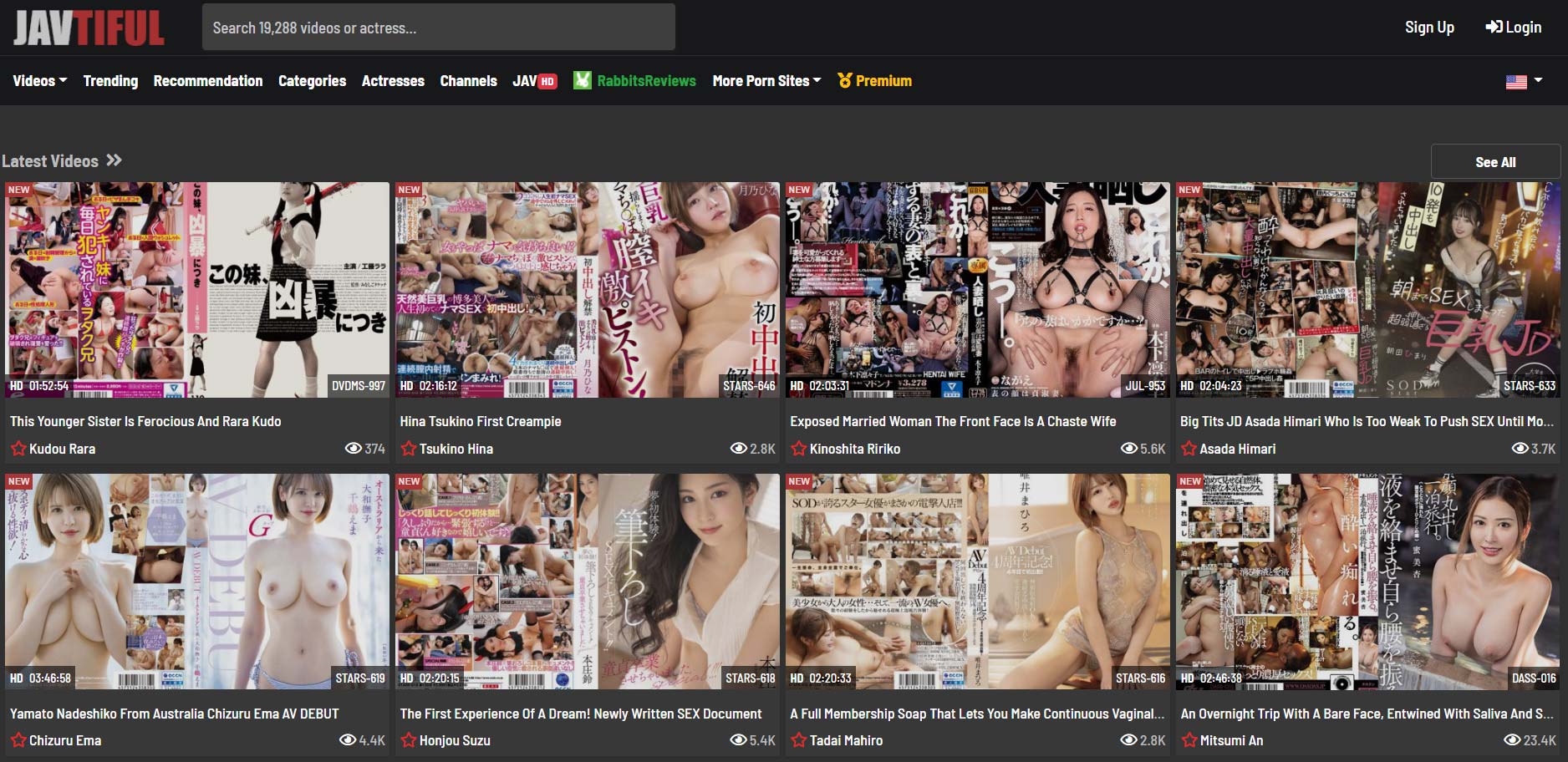 For the last two years, "Japanese" has been the most viewed category on Pornhub. It was also the most searched for term on the site in 2020, and the second most searched one in 2021.
"Japanese" is the No. 1 category throughout most of Asia, especially in its country of origin, which is going through a so-called "sex recession." The highest adult virginity rates in the industrialized world coupled with a very low fertility rate show that partnered sexual activity in Japan is declining rapidly.
Because of that, the search for sexual gratification is increasingly shifting to the internet, which has immensely boosted the Japanese porn industry. Its predicted worth is over $20 billion per year.
With over 5,000 movies released a year (twice as much as in the US), and the fact that the Japanese are 2nd in the world when it comes to money spent on adult entertainment, it's safe to say that no one will stop looking at pixelated genitals anytime soon.
Cosplay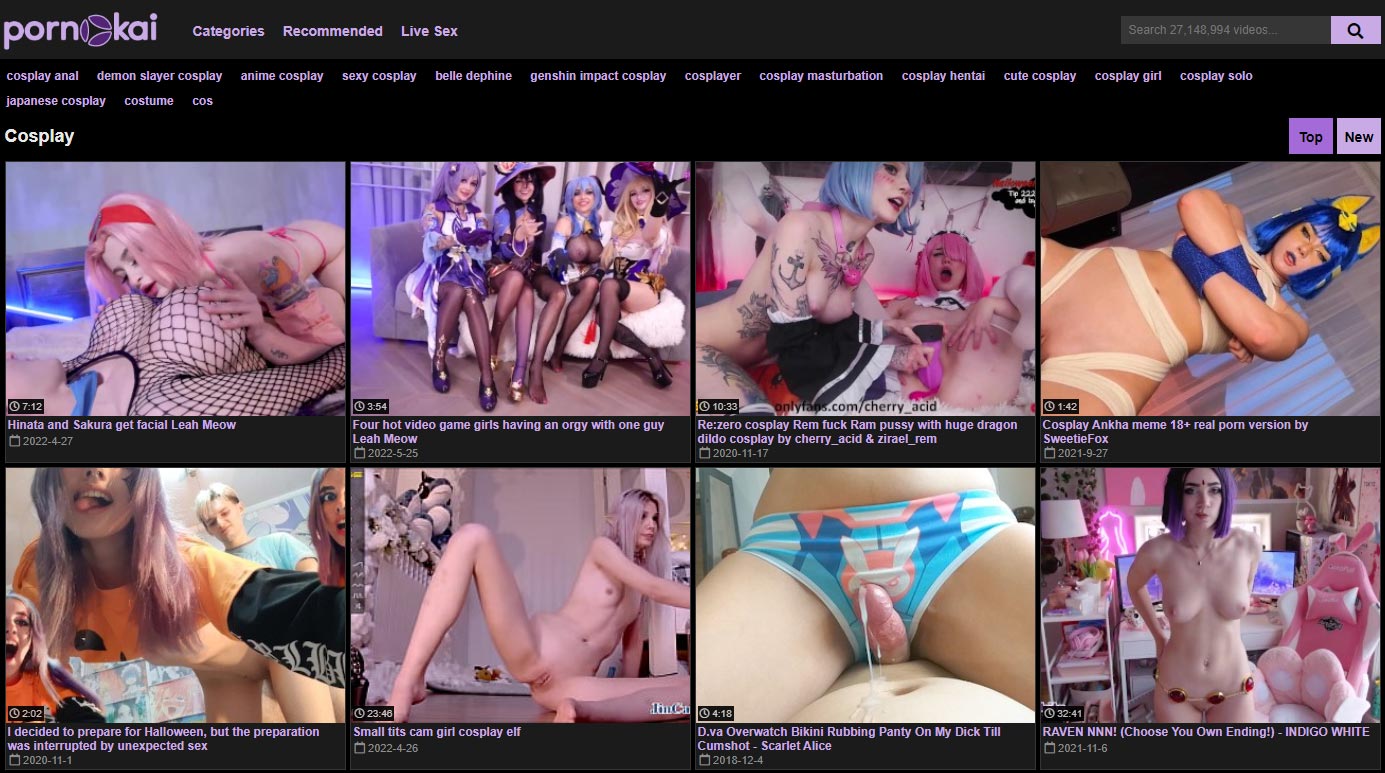 Back when it started, cosplay was an innocent way for people to show their love for certain fandoms and embody their favorite fictional characters. But over time, that changed — a lot!
Fans went from wanting to show love to wanting to make love. Cosplay sex videos started popping up as soon as people realized that they could do porn incognito. Soon after that, a new porn category was born: cosplay porn.
Nowadays, its popularity spikes every time a new movie, anime, or comic comes out, as folks want to see the kinky version of their new favorite character get down and dirty. Add to this the fact that it's one of Gen Z's favorite porn genres, and it's clear that cosplay porn has a future as bright as a bukkake'd Elsa.
Video Games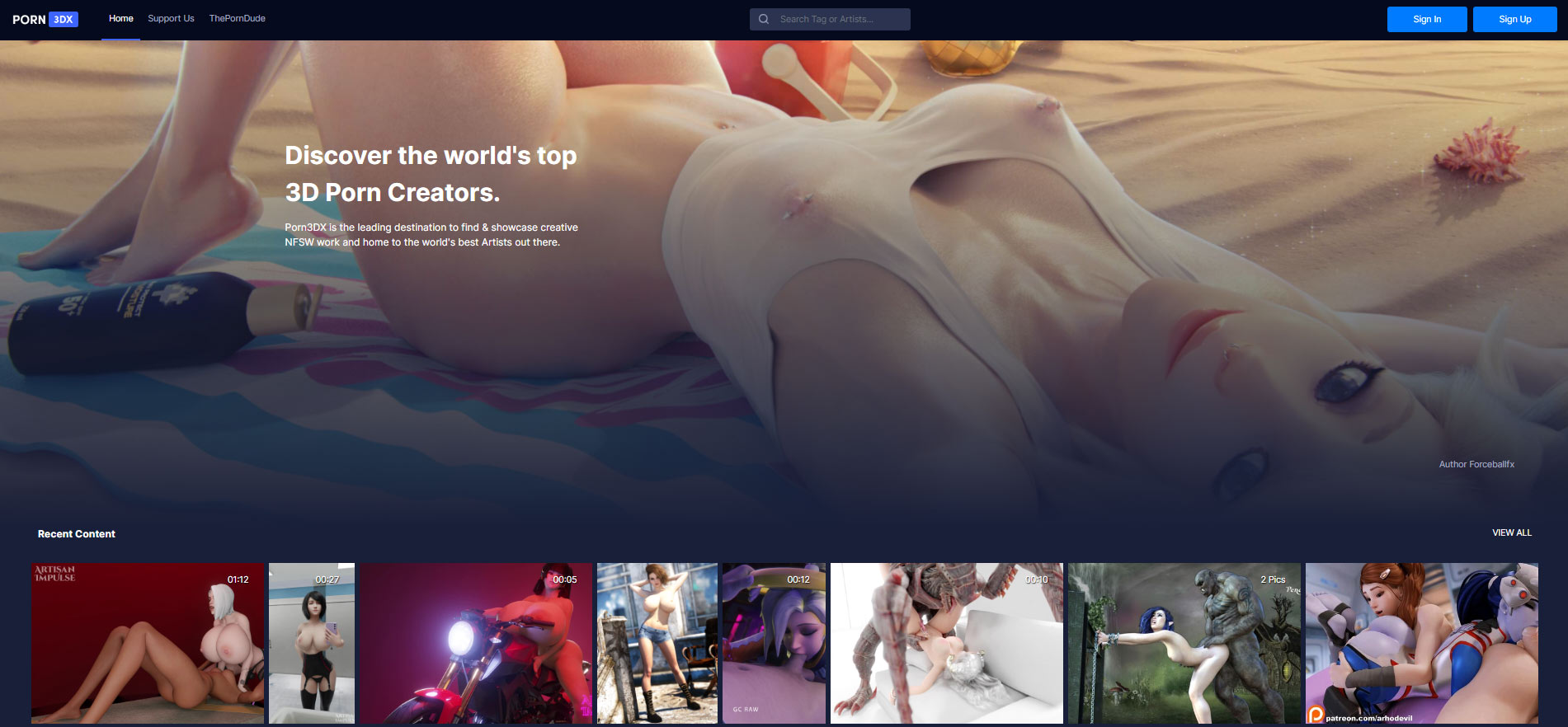 Nowadays, everyone loves gaming, but the biggest portion of gamers are still teens — horny teens. And given how much teens tend to flick their analog sticks, video game-themed porn is bound to be everywhere.
Similar to cosplay porn, when a new release becomes super popular, porn inspired by it also becomes popular. For instance, "Poképorn" took off in 2016 during the "Pokémon Go" craze.
A couple of years later, it was Fortnite's turn to go big, and it did, reaching the 15th spot on Pornhub's most searched terms list in 2018. It was the most searched for game in 2021, as well, while the most popular character was Lara Croft (a familiar name even for non-gamers).
A couple of reasons behind the genre's popularity are; 1) it's a novelty, and humans crave new things to keep their nether regions throbbing; 2) it offers an escape from reality, which is one of the most common reasons that people have sexual fantasies.
Simply put, you play the game yourself, and then you play with yourself.
Hentai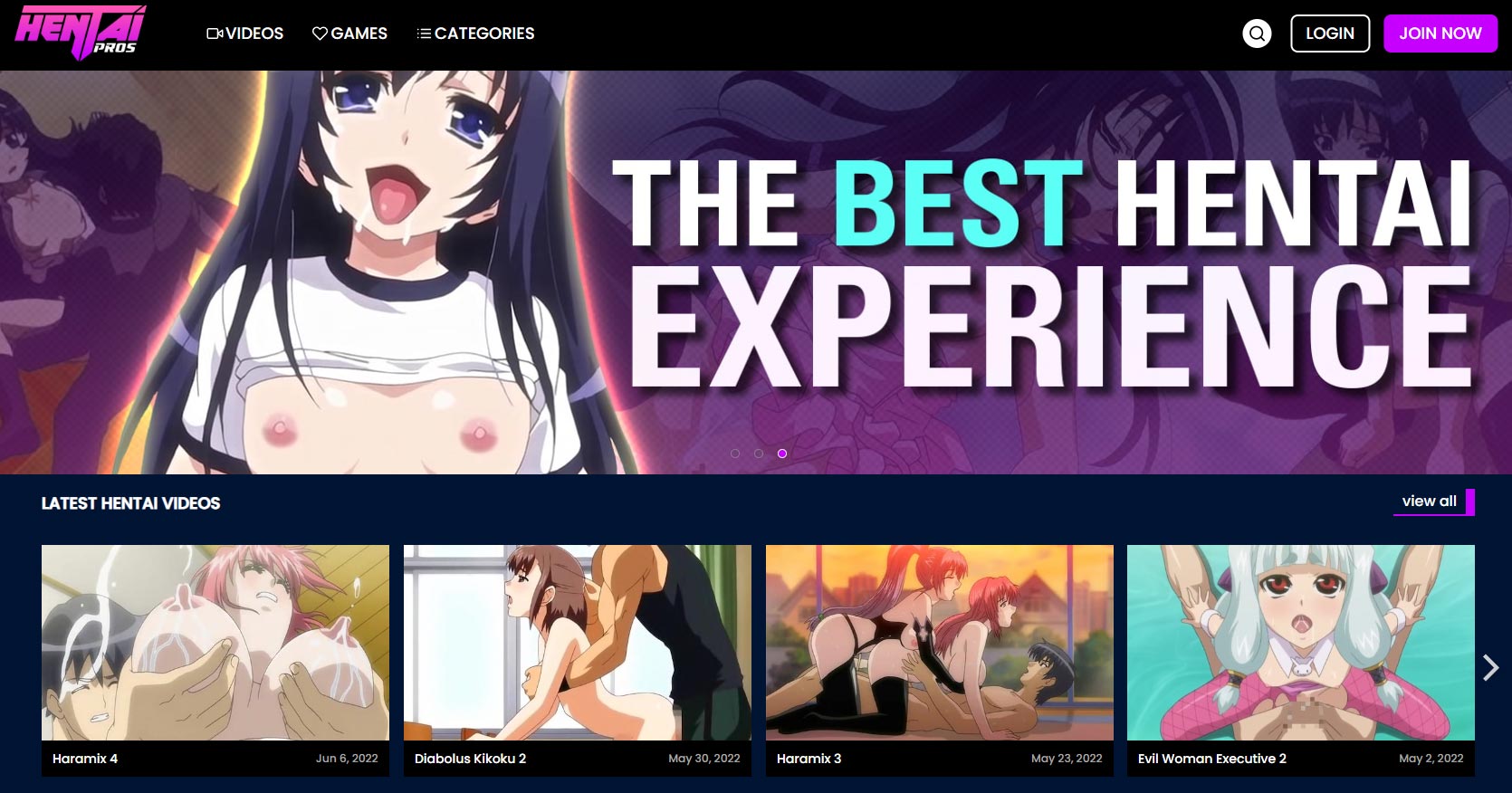 Gradually extending its tentacles from Japan, Hentai porn is finally reaching a tipping point in mainstream culture.
The genre was Pornhub's #1 worldwide search and 4th most viewed category in 2021. It's also the #1 most searched term in the USA and a part of the top 10 in almost every country.
What makes hentai special is the fact that it touches up on BDSM, taboo, and non-consensual activities. It provides a way to indulge in sexual desires that are impossible, dangerous, or illegal — meaning someone can get their freak on without ending up in a sex offender registry.
It's not bound by the rules of reality, so it can go further and provide more visual stimulation. It also usually has a better storyline, which seems to be becoming more important to people.
Hentai is all the rage with "Gen Z" folks, as they are 76% more likely to view it compared to older age groups. That means that it's going to stay trendy for quite a while, making it a great long-term niche.
Honorable Mentions (Top 3)
Quarantine Porn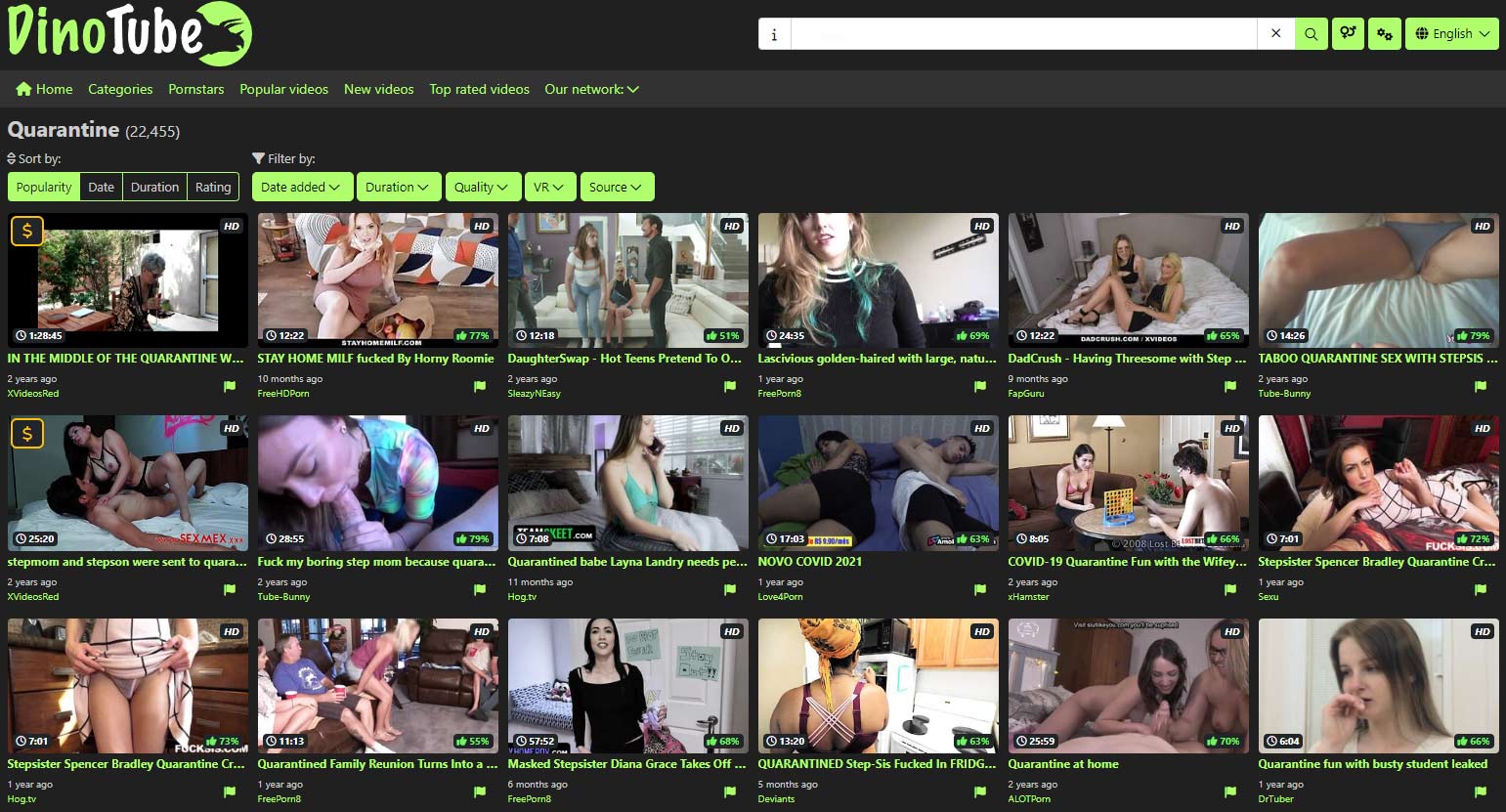 Nothing was out of COVID-19's reach, and the adult industry was no different. But unlike most industries, this one flourished, with viewership numbers exploding faster than COVID cases.
And although most studios shut down production during the peak of the pandemic, a new genre of kinky porn still appeared, featuring sex with masks or in hazmat suits, "sex treatment" for COVID patients, risky outdoor public sex, etc.
Some sites like "Adult Empire" even added the "Quarantine" category, and "rona porn" went on to win some awards at the AVN.
But it's not all doom and gloom. At least we got some "great" guidelines for safe sex during the pandemic.
The New York City Health Department, for instance, advised us to have our orgies outside. "Pick larger, more open, and well-ventilated spaces [when at a sex party]," they said.
Apparently, they also wanted us to punch some glory holes around the house. How else would anyone interpret, "Be creative with sexual positions and physical barriers that allow sexual contact while preventing close face-to-face contact?"
Ahhh, what a time to be alive.
VR Porn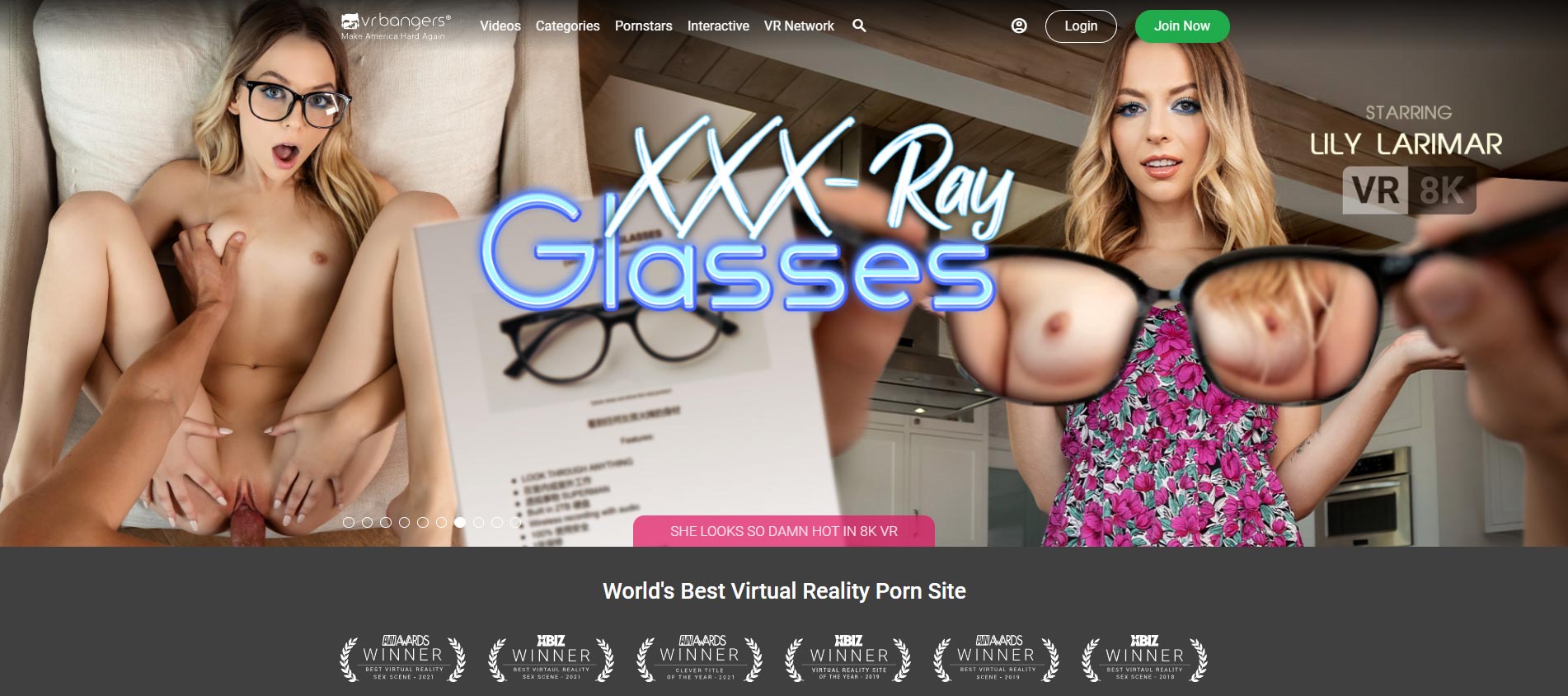 If you're kicking yourself for missing out on Bitcoin — or any other hype train headed for money town — don't worry. The next one is right around the corner, and it'll be departing soon.
A study shows that the global value of the VR adult content market will rise substantially, from $716 million in 2021 to $19 billion in 2026. Audience-wise, the global number of users viewing VR adult content via compatible headsets will rise by 2,800% over the next 5 years.
A mass interview involving over three thousand UK and US headset users has determined that 83% of them have used it to watch VR porn. It makes sense, right? If you got a headset and VR porn is out there, why wouldn't you try it out?
VR provides the opportunity to go from a passive observer to an active participant. While regular porn shows you arousing images, VR gives you a personal, once-in-a-lifetime sexual experience — that you can play over and over, whenever you desire.
It's almost like real sex, without any hassle, drama, or personal grooming obligations.
Like any technological breakthrough, VR porn might still seem a little sci-fi, but just you wait until every public restroom has a dedicated headset booth.
ASMR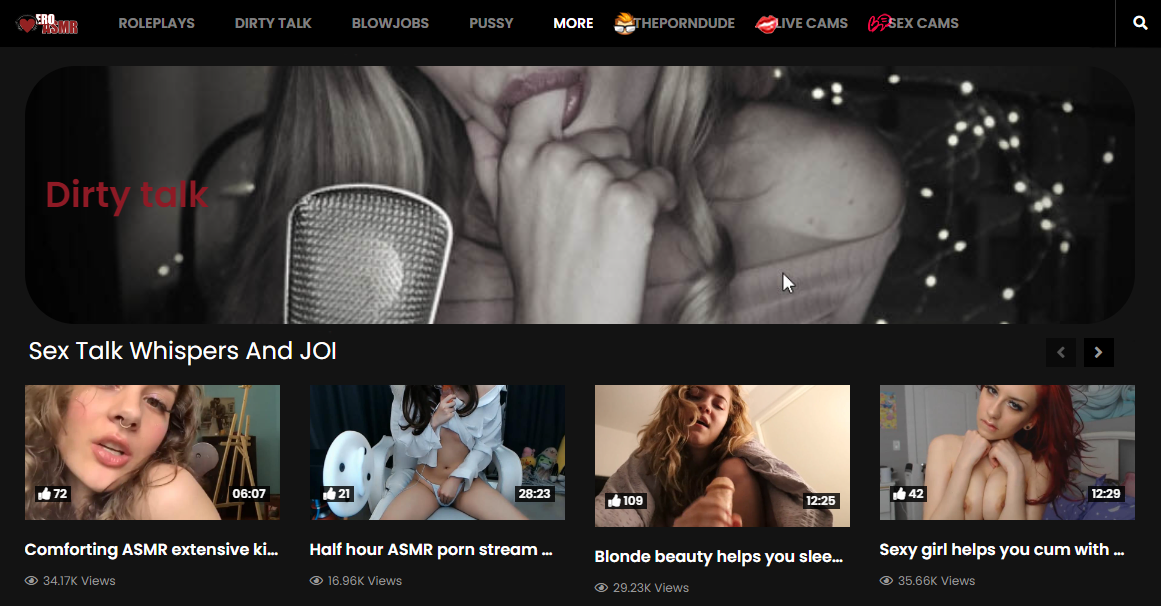 The purpose of the ASMR (autonomous sensory meridian response) is to relax people via some sort of sensory stimulation, mostly auditory. It started innocently enough, but when certain people noticed how popular it was, with millions of views on YouTube, it quickly turned sexual with erotic ASMR — the so-called "whisper porn."
Although this genre borrows quite a lot from POV, it's substantially different. Apart from your standard "hot girl gazing directly into the camera so the viewers feel engaged with what's going on" shtick, it's focused on promoting a feeling of relaxation and being cared for, as opposed to the raw, physical stimulation of POV.
When all is said, done, and excreted, a good ASMR session leaves the user relaxed and content, as opposed to your usual jerkoff sesh. Whoever said that the brain can't bust a nut?
Conclusion
If you still have doubts about whether to go with niche or general porn, we recommend that you re-read this article — this time with your VR headset off!
Of, if you don't feel like it, here's a summary of what niche porn has to offer:
Less competition
Ability to focus on the chosen niche and give yourself the best chance to succeed
More loyal user base
Easier to advertise to your target audience
Potential option to get paid to watch porn
You won't even need to worry about how to start your site. With our guide, the only thing you should think about is when you want to begin.
And if you want that beginning to be swift and smooth, look no further. The quickest and easiest takeoff is by going with Vicetemple's Adult Turnkey Website service.
It includes a premade website template that lets you pick between nine different designs (PornX theme), a freely selectable domain, a choice between HDD or SSD storage servers, and a content & marketing plan.
With all that on your side, you'll be filling your pockets and emptying other people's balls in no time.