Summary
Do you want to start an online sex toy business RIGHT NOW? If you don't have the time to go over our gigantic How To Start An Online Sex Toy Business article, we have your back. Here's a much shorter version that covers the essentials.
Here's everything you need to start an online sex toy business
The good news is that you only need 3 things for your sex toy business to be a smashing success. Here's what you need to get your hands on:
1) A store theme
Every website needs a theme. But don't worry, you don't have to make one yourself! Check out the popular adult eCommerce themes that support sex toys, and pick the one that suits your brand. WordPress is probably your best bet, as many sex toy stores use it, but there are other options out there (for the more picky users).
2) A domain
The domain is one of the most important things. It tells people who you are right off the bat. You won't get far with a dull, unrecognizable domain. So, pick one that's catchy and straightforward. Ideally, it should also be SEO optimized and brandable. The best domains are the .com ones, but those aren't your only options (.io, .net, and .store are also great choices). We offer a wide selection of adult domains.
3) Adult web hosting
To keep your sex toy store open for online business, you need reliable hosting. Choose the best plan for you right here. Hint: we recommend the Stallion plan or something more powerful. And, once the business starts booming, you can always upgrade! Vicetemple offers amazing scalability options, and will only charge you the price difference.
Got all three things? Great! Now, Vicetemple will hook you up! Within the next 24 hours, your very own online sex toy business will be online and fully functioning. Once it's up, you get full control of your website and you can start tinkering around your store, changing things, and making your vision come to life. If you don't have the know-how, we got you covered. Vicetemple's full management support covers both regular and technical consultations.
But that's not all! You can also contact Vicetemple to help you take your store from a regular website to a bonafide brand. Customize everything — design, sections, colors, shading, overall appearance — to make your site reflect your brand!
Introduction
1.1 The sex toy business industry
The sex toy industry is booming worldwide. And how could it not, when 44% of women between the ages of 18 and 60 have used a sex toy at least once. And men don't fall far behind! In fact, around 42% of men own or have bought a sex toy.
Now, we all know women prefer dildos, but when it comes to men, the bestseller is — the mighty Fleshlight. Now an established brand, Fleshlight offers real authenticity to their customers. Did you know that this company uses real women as models for their toys?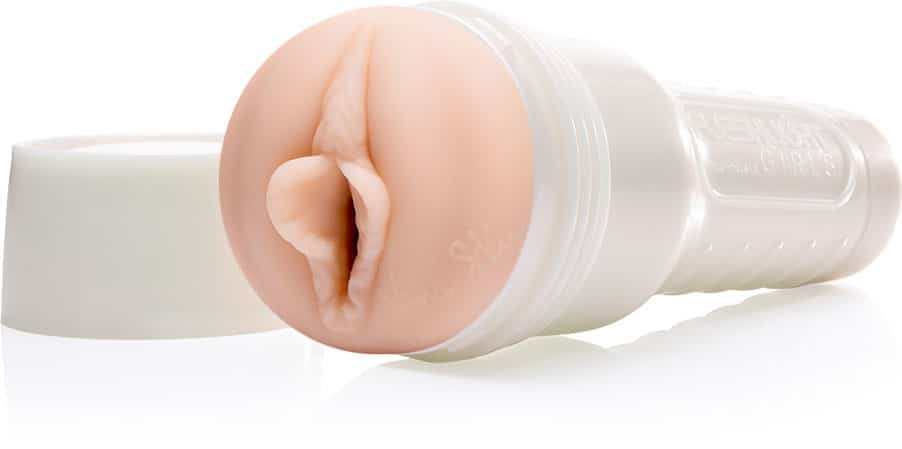 No wonder they sold over 400,000 of these bad boys in 2016 alone.
However, it's not just the Fleshlights that reap success. Lovehoney, the largest online sex toy retailer in the UK, reports that they sell one sex toy every 16 seconds.
What's more, new sex toys are being invented as you read this. Either on purpose or by accident. The latest craze on the sex toy market is the Vaginal Pressure Inducer, which was initially invented with medical purposes in mind.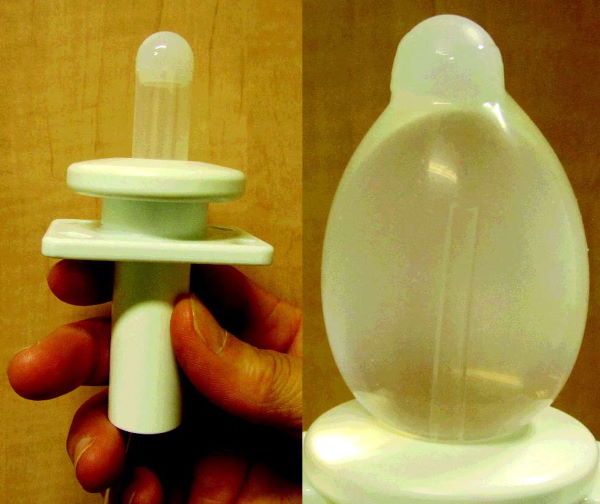 While the Vaginal Pressure Inducer might have been an accident, sex dolls sure weren't. First made by the Dutch sailors, sex dolls have come a long way since the 17th century. Now, they are more realistic than ever — with heating systems and skin-like material.
1.2 Financial facts
There's always something new on the sex toy market. German sex toy moguls Fun Factory made millions when they invented The Pulsator, a hands-free vibrating dildo.
If this doesn't tell you about the profit that the sex toy market brings with it, here are some cold, hard facts:
Doc Johnson, one of the biggest sex toy companies in the USA manufactures over 330,000 dildos a month. They generate over $100 million in profit each year.
Lovehoney manufactures over 2,000 liters of lube each month. They sell over 10,000 products a month and have sold over 15,000 in February alone.
A lot of industry giants started with a corner shop type of business, but today, digital is the only way to go. Google reports 1,220,000 searches of the term "dildo" and over 550,000 searches for the word "vibrator" each month.
The 2008 economic crisis hasn't hit the sex toy industry. Quite the contrary — the sex toy industry has begun seeing an increase in sales in 2009 and every year since. In fact, Adam and Eve reported a staggering 17% increase in vibrator sales that year.
Right now, the sex toy industry makes over $15 billion annually. The profit rolls in from over 80 million different sex toys worldwide.
In 2020, the sex toy industry was making over $50 billion a year. That means that the sex toy market will soon become as profitable as the tech market.
Thanks to 50 Shades of Gray, the sales of nipple clamps and ben wah balls rose by over 400%.
The most expensive sex toy is the Royal Pearl, a million dollar, 7-inch vibrator.
Sex toys have become so popular that they've given rise to a whole new fetish: used sex toys, and people are paying well over the toy's original price to get sex toys from popular models and porn stars.
It's clear that there's a significant profit to be made in the sex toy industry. However, going digital offers some clear advantages that a physical shop simply doesn't.
1.3 The benefits of starting an online sex toy store in 2022
1. Convenience And Anonymity
Most people are not ready to buy sex toys in public. That's why an online sex toy business is more profitable. They allow people to buy whatever they need without shame or embarrassment. Furthermore, some people just don't like making long trips, and they prefer to do it from the comfort of their homes. Online sex toy shops enable just that.
2. Income And Profit
Going digital has one huge advantage — profit! You get to keep a better part of your revenue than if you had a physical shop. Since there are no additional expenses like rent and utilities, you can profit more and get a better ROI.
3. High and Constant Demand
Sex toys might still be a taboo for the majority of people, but that's not stopping people from buying them. If you decide to start an online sex shop, you can count on a constant and high demand that will only increase in the future.
4. Wide Variety of Products
The sex toy products are continually evolving — there's something new on the market every other day. That means that you can easily offer a wide selection of sex toys, get inspired to create something unique yourself.
5. Availability
With an online sex shop, you can be available to your customers 24/7. People will be able to purchase your products at any given time. Furthermore, it will be easier for you to organize customer support.
6. Lower Return Rate
Unlike with other products, the return rate is meager on sex toys. That gives you an opportunity to go the extra mile for your customers. For example, you can take a page from Lovehoney's book and offer full refunds to your customers if they are not satisfied with the products.
Starting your own online sex toy business offers many more minute advantages on a day-to-day basis. Here's how you can take part in this multi-billion dollar industry.
1.4 How to start your online sex toy business in 4 easy steps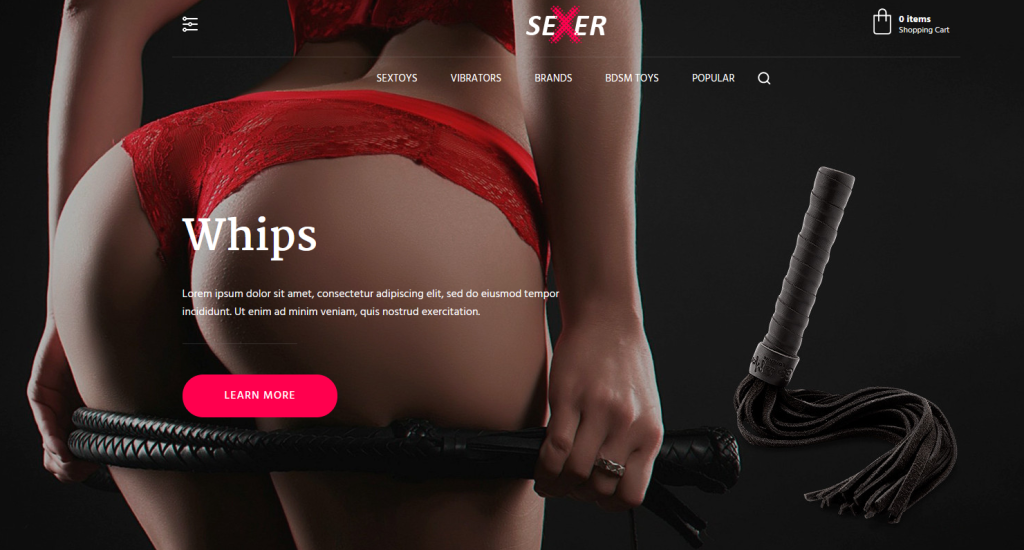 Before we start, we want to be completely honest with you. For most people, starting an online sex toy business can be difficult. But it doesn't have to be! If you know what you're doing, you can start your own adult store in these 4 simple steps:
1. An Inviting Idea
To succeed, you have to stand out. Start by thinking what is going to distinguish your online sex toy business from other sex toy vendors regarding product or brand.
2. Kinky Products
If you want to start an online sex toy business, you will need a steady supply of alluring sex toys that you can purchase at a lower rate than you will sell for. There are so many sexual kinks and fetishes. Bondage, impact play, wax play, Yoni eggs — you name it, there's someone out there who loves it. But you can't sell everything for everyone. At least not at first.
3. A Magnetic Marketing Plan
Before you get neck deep in the sex toy business, write down a plan of how you're going to market your products.
4. A Teasing Website
Spark the interest of your visitors with a mesmerizing website that will grab everyone's attention. It's easier than you think. More on that later.
That's it! That's all you need to do to start an online sex toy business. But it's not as simple as that. If you want to run a successful business, you'll need a more in-depth guide. Continue reading for a more in-depth look at each step.
STEP 1 — HAVE A UNIQUE IDEA
The first thing you need to know is that there is no right way to start a sex toy business. There are 3 approaches that make sense, and that you can choose to follow.
If you already know what you want to do, feel free to move on to the next step. But in case you're unsure about it, here's some more useful information for you.
The first approach is to:
2.1
Launch your own sex toy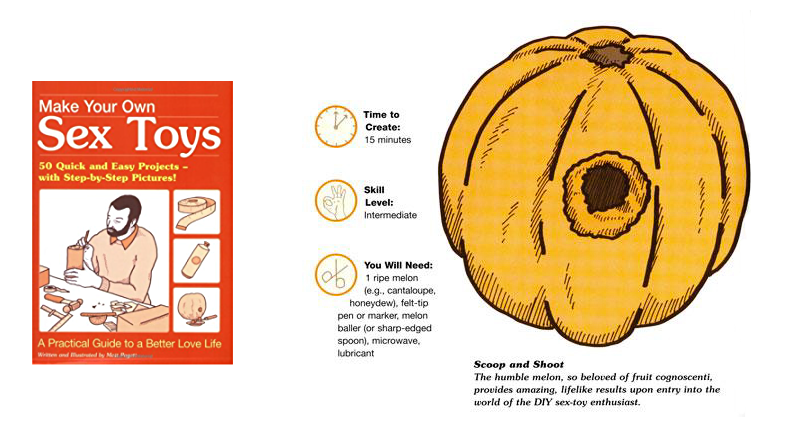 Designing and producing your own sex toy is a great, if somewhat expensive way to start your online sex toy business.
A few notable mentions of successful businesses that invented their own sex toys that became a huge success:
Benefits of a self-designed sex toy
FULL CONTROL — You're in control of the product, possibly the patent, as well as the brand associated with the product.
NO COMPETITION — If you manage to make a unique sex toy that will provide something different than other toys, you will have no competition. Designing an utterly innovative toy opens up an entirely new section of the market with only one supplier — you.
POTENTIAL — If your sex toy becomes a success, you can later branch out to other sex toys that will be produced under your reputable brand. If your sex toy doesn't quite reach the heights of success that you had hoped for, you can always start again and design a new one.
Potential drawbacks of a self-designed sex toy
BUDGET — To design and develop a sex toy, you need a substantial budget. You need to cover the design costs, as well as a number of hidden costs that are often overlooked. For example, your budget will need to cover manufacturing, shipping and other product-related expenses.
UNCERTAINTY — You have no idea beforehand whether or not people are going to love and use your product unless it closely resembles another sex toy, which would mean you'd have competition.
COST OF PRODUCTION — Since you're also in charge of production, you will have recurring costs necessary to produce the sex toys. However, you can solve this problem by outsourcing the manufacturing. That way, you will only have to worry about selling your sex toys.
2.2
Start a sex toy shop

with a wide selection of products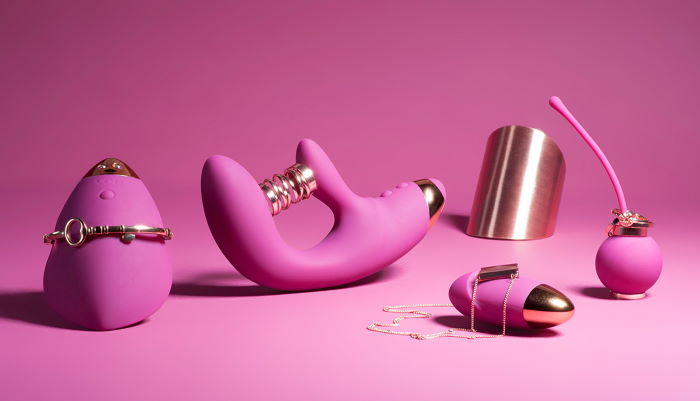 If you don't have the time or the creativity to design your own sex toy, you can go in the opposite direction. Open a sex toy shop that offers a wide selection of products — the wider, the better. Here are a few companies that were set up recently and generated immense profits in short periods of time with this business plan:
There are many more examples, and for a good reason — this approach works. You can always start a sex toy shop that offers a wide selection of products and target as many people as possible to quickly increase your customer base.
Doing this is much easier than designing, developing, and launching your own sex toy. Why? Because the only thing that you really need to know is how to get access to sex toys. Therefore, finding the right supplier and the right shipping system is all you need to worry about.
If you opt for this approach, you can either resell or dropship.
2.2.1
Reselling sex toys
When you're reselling sex toys, all you need to do is:
find a supplier
stock up on products
store the products (at your house or a storage facility)
sell the products
restock
Golden tip for reselling sex toys:
Don't stock more sex toys than you're able to afford not to sell.
In other words, do not stack up on your sex toy inventory to the point that it can put you out of business if you are unable to sell it.
Since your profit margin depends on the difference between the buying and the selling price, you need to lower your buy-in rate. Here are a few ways to achieve that:
A. Buy sex toys in bulk
Everyone knows that when you buy 100 pieces of something, the price per unit is usually much lower than if you buy 1 piece of something. This is especially true when it comes to sex toys.
However, don't forget the golden rule. You don't want to get stuck with an attic full of dildos.
B. Know where to get your products in bulk for the lowest possible price
If you're going to buy sex toys in bulk, get them from a wholesaler or from a seller who has a direct connection with the production factory. Furthermore, do your research first and make sure you're not overpaying.
C. Do your math and don't forget to include unapparent costs
If you're going to buy sex toys abroad, it's important to know all the hidden costs. The price of your product is only one factor. With the total cost, you will be able to calculate the new average cost per unit, and you'll know at which price you'll need to sell them to make a profit. The obvious unapparent costs are shipping and storage costs.
D. Determine whether you want to compete with quality or price
If your business model is to offer the cheapest sex toys possible, the quality of these sex toys will be low. Therefore, expect mixed customer feedback.
However, you might want to go in a different direction and focus on selling high-quality products, which will inevitably cost more. This will help you establish a loyal customer base and gain repeat customers.
Carefully weigh your options and think whether you want to compete with quality or price.
E. The success of reselling depends on solid marketing and logistics
There are a lot of competitors who already have huge sex shops. They offer all kinds of sex toys and have a firm stronghold in the market. Therefore, it will be difficult to compete with them if you don't know how to market your products. In addition to that, you also need to know how to promptly deliver your products to and from your clients.
Let's be real — setting up a website and adding inventory to it is, relatively speaking, the easy part. The key to success is proper marketing. Check out our Marketing section for more information on this.
If you think marketing is way out of your league or don't know where to start, then consider employing marketing experts to do the job for you. For example, Vicetemple is a professional marketing agency that specializes in the sex industry and they offer free consultation services to everyone. They have over a decade of experience in the sex industry, so you know you can trust them.
Why reselling has a leg up on dropshipping
You have complete control of the product, and you can guarantee a certain quality to your clients;
The speed and the quality of the product shipments are in your hands;
You can ship your sex toys with your own brand packaging, which builds higher brand awareness and loyalty;
When you resell, you have the opportunity to test (no, we don't mean test in that way) your products and run a reliable quality control process;
The potential drawbacks of reselling (as opposed to dropshipping)
Stocking inventory is expensive. If everything goes according to plan, you'll quickly outgrow your house garage or attic, and you'll need to rent a warehouse or a storage unit. Furthermore, there's a risk that you might not sell all of your products, and you'll be stuck with them while running on a loss due to the costs of the inventory buy-in.
You'll need to run a strict logistics operation. It's the only way to make sure that your products are delivered in an acceptable timeframe and in one piece. That could be difficult and may lead to extra costs. For example, you may need to hire a specialist for this.
2.2.2
Dropshipping sex toys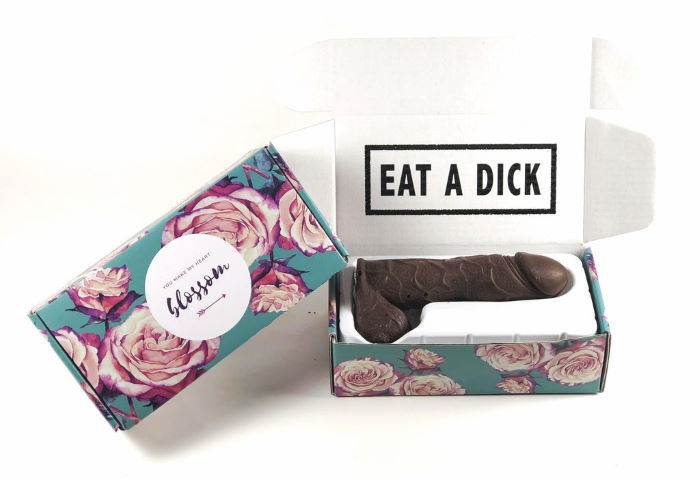 These days, dropshipping is all the rage. It solves many of the problems that a startup faces when reselling products. But what exactly is dropshipping?
Dropshipping means you don't need to keep an inventory of products. Instead, you have an agreement with one or more suppliers who deliver the products DIRECTLY to your clients. That leaves you to focus on crucial matters — reaching your audience and making those sales. Still, that shouldn't stop you from establishing your own brand.
Golden tip for dropshipping sex toys:
Don't come across as a dropshipper!
If you do, you're giving your clients an opportunity to cut out the middleman and go straight to the suppliers to buy the products at lower prices. And you're the middleman in this case.
However, this doesn't mean that you should lie when asked. Just sugarcoat the truth. For example, you can say that you have a supplier working for your brand.
Just like reselling, dropshipping has its advantages and its drawbacks.
Where dropshipping is better than reselling
The most significant advantage of dropshipping is that there is no required inventory investment. That means that, theoretically speaking, you could start a sex toy store for less than $100.
You don't have to worry about running out of stock.
The potential drawbacks of drop shipping (as opposed to reselling)
It might be difficult to find suppliers since not all of them are reliable or trustworthy.
The quality and the speed of shipments are out of your hands. This means you have no control over them.You can't have your own branded packaging unless your supplier agrees to it.
You build a dependence on your supplier, and they may change their pricing for the products you're ordering. That leaves you with an unpleasant level of uncertainty.
So, depending on your business plan, you can go with either of these options, and you'll probably make a profit. However, if you think something more creative would suit your style better, you can start a theme-specific sex toy shop. Keep reading to find out what that entails.
2.3
Start a theme-specific sex toy shop
This is a fan favorite since you can be as creative as you want. Remember that creativity and aesthetics help you close sales. What's more, the person who recognizes your ingenuity and responds positively to it won't care so much about the price. When people genuinely like your style and love who you are and the products you're offering, they will pay top dollar for it.
A great way to showcase your creative side is to start a theme-specific sex toy store. You can take advantage of current pop-culture trends and make a profit on different fandoms and niches.
A Game of Thrones fan? Take advantage of it!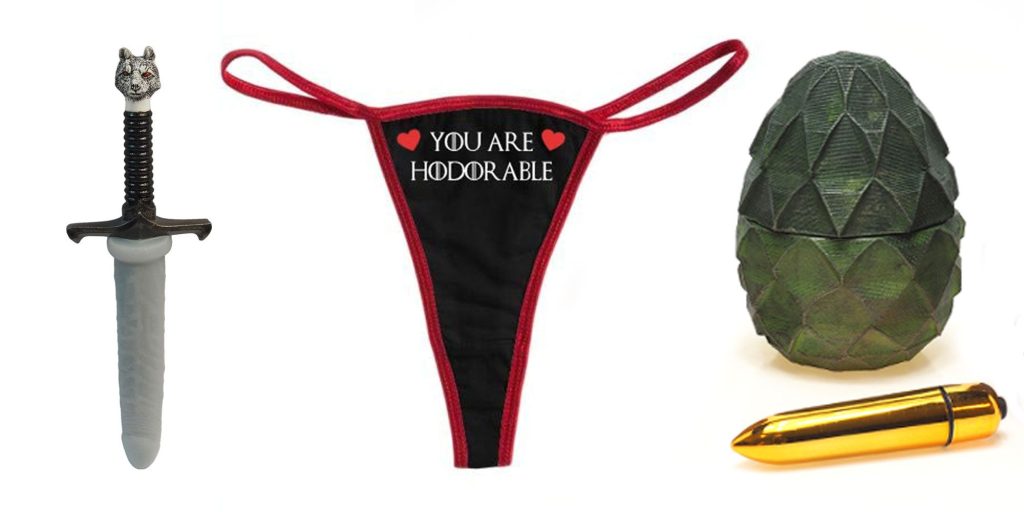 People are banking in on the fame of Game of Thrones. That's why some online sex shops have a unique, Game of Thrones-inspired aesthetic. For instance, Geekysextoys are making a lot of money from their Dragon egg bullet vibrator container.
Bad Dragon took things a step further, and they offer only dragon-related sex toys.
But there's more to niche-specific sex toy stores than fantasy stuff. Take some inspiration from the originality of these niche-specific sex toy shops that cater to fetishes:
As you can see, the key to breaching the market is to serve the needs of a specific group of people. For example, the LGBTQ+ community is still an overlooked segment of the sex toy market.
Here's why this works — when you're not trying to please everyone, you can pay attention to the feedback your customers are giving you. Therefore, you'll be able to cater to all their needs, even the most specific ones, and gain their loyalty.
You can also combine approaches and design your own sex toy and make it niche-specific. Here are some more examples to inspire you:
Wet For Her — a shop that targets women who use their sex toys with other women.
Perfect Fit — a company that creates sex toys like the Buck-Off that's specifically designed for trans men and trans women.
B. Sensory developed a vibrator for lovers of Erotica books. Their Little Bird can be synced-up with e-books. That way, when people are reading erotica novels, the sex toy will start vibrating at just the right part.
By now, you've probably realized that the number one rule is — STAND OUT. Your customers should care whether they are purchasing products from you or from your competitors. If they don't — you're out of business.
In case you're looking for professional help with your sex toy business, you should consider employing Vicetemple. We will help you with:
Free consulting to help you make the first right decisions that are crucial for your sex store startup.
We will connect you with existing sex toy shops and, if they're willing, you can talk to them and avoid the same mistakes they've made.
Just reach out to us via Live Chat and see how we can help you.
2.3.1
How to find your niche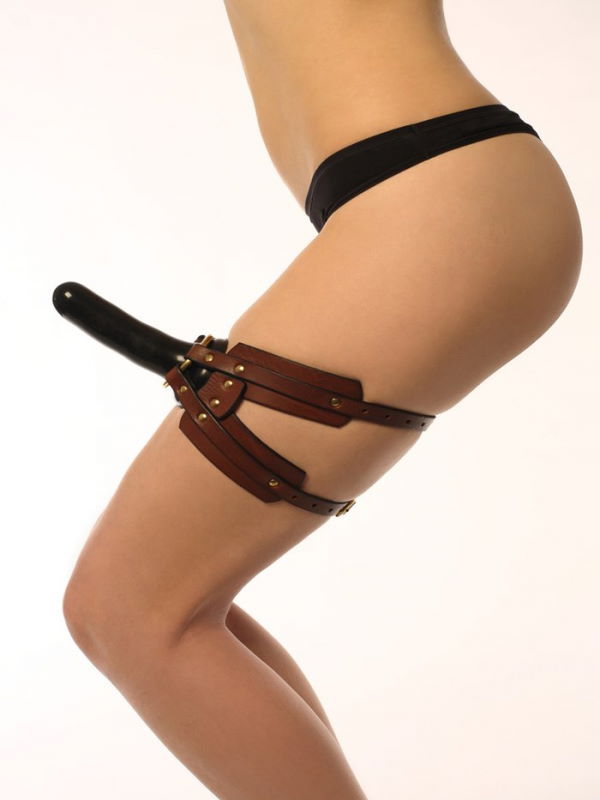 With all this talk about niches, you might be wondering if it's really a good idea to narrow down your selection. After all, doesn't more products mean more business?
In theory — yes. Going broad and offering a wide selection of sex toys might seem like a smart idea. But don't forget — you're just getting started.
Furthermore, the competition is fierce. There are huge brand-names out there and people who have been in the sex industry for years. To beat them, you have to establish a loyal customer base. You can only do that if you pick an audience and cater to their every need. So START SMALL, and then branch out.
To find your niche, you need to look for your target audience. Target just women and sell feminine dildos and vibrators, or target the BDSM community and offer a variety of bondage-inspired sex toys.
The benefits of finding your niche for an online sex toy business
It strengthens your brand;
You'll stand out from everyone else;
When you specialize your offer, you'll be more aware of what that specific group of people needs;
If you offer people the particular things they are looking for, they'll be more likely to make a purchase.
You can also find an angle that will set you apart from the competition. For example, you could go green and sell eco-friendly toys. Don't underestimate the power of the eco-friendly people — there's a lot of them, and they like to spice things up too.
In addition to that, you could offer high-tech sex toys designed not only for tech lovers but also for people in specific types of relationships. You can make a lot of money on teledildonics, for example.
Teledildonics refers to a sex toy that you can control over the internet — perfect for long-distance sex. Couples in long-distance relationships are always looking for ways to spice up their sex life, and teledildonics offer just that.
Or you could take a different route and target a specific community. The BDSM community, as we've mentioned, has always spent a lot of money on sex toys.
Some of the sub-niches that you should consider targeting within the BDSM community are:
hedonism
the rope bunny niche
pegging
CBT
the caning and collaring niche
impact play
There's more to niches than BDSM and LGBTQ+ community. The options are endless. And if you aim for an underserved market, you will increase your chances of making a profit.
After you get a good start, you can branch out. But make sure that your target audience always knows they can find what they need on your website.
STEP 2 — GOOD PRODUCTS, BETTER SUPPLIERS
After you find your niche, make sure you're familiar with the products you're going to sell. You can't sell just anything. You should always try to offer quality products – if you sell vibrators, offer the best vibrators. Even if you focus on low prices, people should always get their money's worth. More importantly, however, you have to be sure that you're delivering what you promised.
Keep in mind that you have to figure out the logistics of supplying, before you start making a marketing strategy.
3.1 Find good suppliers
If you aren't an expert in the industry, it will take you some time to find the right supplier. Ideally, you should find one that will let you order a small batch of sex toys upfront. You don't want to order a huge shipment and then be stuck with it.
Here are some tips to help you pick the right supplier:
1. Assortment And Quality
A good supplier has to meet all your needs in terms of variety and the level of quality you wish to offer your customers. For example, if you're aiming to conquer the market by offering top-notch sex toys, you can't choose a supplier that has an average selection of quality.
2. Price Range
When choosing a supplier, you have to think about forming your price. People expect you to offer a competitive price range. Explore your options and compare prices with different suppliers.
By doing that, you'll also get a firm grasp on the level of quality, the terms of delivery, and payment conditions each supplier will offer you. Remember that only high quality can justify a high price.
Make sure you include all the costs in your budget. Hidden costs like packaging, logistics, etc., should be discussed upfront.
3. Location
Every online sex toy business has to have a big delivery area so that they can reach as many people as possible. Check if your supplier can cover your entire target area.
4. Customer Service
It should matter how your supplier treats you as a customer. Make sure to pick a supplier who is always reachable and available to you during your working hours. Time zones and language can prove to be insurmountable barriers here, so pay special attention to that.
Furthermore, discuss potential refunds upfront. You have to be aware of the return/exchange policy that your supplier offers, because you need to know what to offer your customers.
5. Deliveries
Online sex shops offer anonymity and convenience to their customers, and that's why they love them. However, that anonymity is shattered, if your supplier has indiscreet means of packaging, for example. Fast and discreet delivery are a must in this business.
Fast deliveries are one of the most critical factors that you should consider when choosing  the right supplier. Many people buy sex toys on an impulse. Therefore, by prolonging the delivery time, you're diminishing your chances of making that person a repeat customer.
Make sure you always check what type of contract the supplier is proposing and whether the overall proposal is worth your time and effort (meaning, whether there's enough room for profit).
If you don't have the time or the patience to research the vast sea of global sex toy suppliers, we recommend that you check the following companies:
Avasam – a free dropshipping platform that provides you with full API and documentation to quickly integrate their products into your store.
Apidrop – a popular dropshipping platform that offers a wide variety of products, including sex toys. Subscription plans start from $30 per month.
Honey's Place – a sex toy distributor that connects adult store owners to over 170 manufacturers from all over the world.
If you operate on a shoestring budget or want to maximize your earnings, you should also browse through the sex toy wholesalers on AliExpress. They often offer great deals on their products, but keep in mind that you may have to wait longer for your products to arrive and you may not be able to get returns on your orders with them.
3.2
Brand your merchandise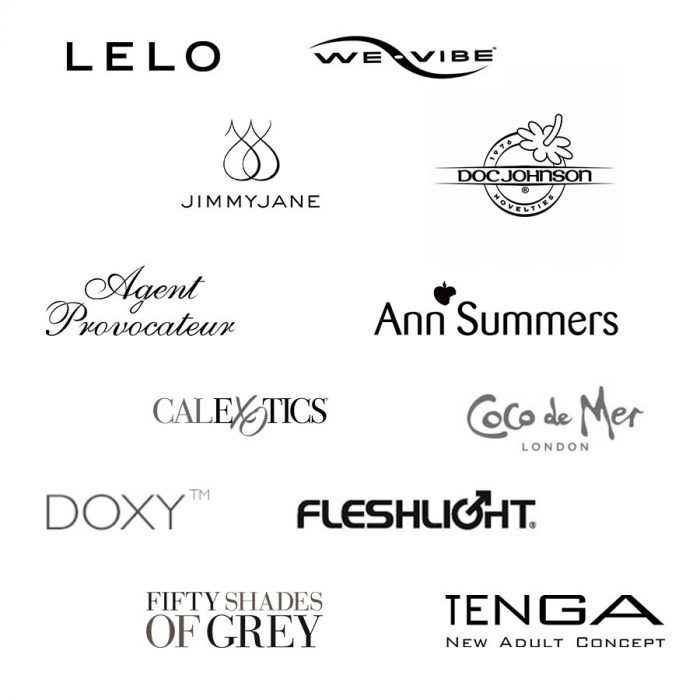 Every successful sex toy shop out there brands their merchandise. To compete with them, you should do the same. Here's why branding your sex toys is essential:
It sets you apart from your competitors;
Branded merchandise raises brand awareness and visibility;
Sex toys with an attractive logo on them seem more exclusive and luxurious;
It helps you establish a stronger hold on the market.
3.3
Shipping
If you are reselling sex toys, you'll have to ship them yourself. However, if you're going the dropshipping route, shipping and delivery are handled by your supplier.
As we mentioned before, you need a supplier who is cooperative and who has experience and a wide variety of products to choose from. Here's how shipping works in that situation:
The customers will visit your website and make their purchases;
They will pay you via the selected purchasing system;
After that, you'll go to the site of your dropship supplier;
You'll place that exact order (this process can be automatized with the use of an API);
Your supplier will ship the order with or without your brand and logo on the packaging.
3.4
Pricing
When you form your prices, you have to make sure they cover all your costs and leave you with profit.
You don't want to price your sex toys too low, because you'll lose money. But you also don't want to rate them too high, as that will discourage sales, and you'll be left without a profit yet again.
The research you did while you were looking for the supplier will help you form your price. However, there are a few things you also have to factor in:
If you're making your own sex toy, you have to factor in the cost of materials and production, as well as storing, packaging, and shipping.
If you're reselling, then you have to factor in the price of the product, the price of storage, and the price of shipping.
If you're more inclined towards dropshipping, you only have to think about the price you agreed with your supplier.
But that's not all. In the final price, you also have to include the cost of:
reliable hosting;
taxes you'll have to pay to your state;
PayPal and other payment processing fees.
You should never determine your final price until you've taken a look at your competition. The prices you set have to be competitive.
STEP 3 — THE SEX TOY STORE WEBSITE
Here's everything you need to know about setting up your own online sex toy shop:
4.1
What you should be avoiding
Avoid white label websites/becoming a reseller:
If you've done some research already, chances are you came across white label websites that handle all the infrastructure for you (hosting, website, dropshipping, payment processing, etc.). That way, you just need to focus on selling products.
Why you should avoid them
They take 40%–60% commission just for setting up the infrastructure. While this may seem like an easy option to opt-in for, in the long run, they're essentially stealing money from you.
They use preloaded templates, and you cannot customize them to fit your brand.
On top of all this, they may charge you a one-time fee ($2000) plus a monthly price of $150. Doesn't this sound like a scam? It does — because it is.
Avoid standard hosting providers
A lot of big hosting providers, like GoDaddy, HostGator, or BlueHost, will say that they allow adult content. But here's what they don't say and why you should avoid them:
1. They can't guarantee to keep you online. — Adult websites often receive complaints, either from angry visitors who don't agree with what you're doing, from competitors, or from clients. After one complaint, these big hosting providers are forced to react. That's not surprising, given their size and reputation in the industry. It's easier for them to close down a single problematic website than to change their policies just for you.
2. One copyright abuse and you're out. — Online sex and copyright often go hand in hand. Even if you're going to sell sex toys, chances are that someone might send you a copyright claim for selling their product or featuring their brand without permission. It could be the smallest copyright claim, but these big hosting providers will take your website offline first and then handle your case. That is written into their policies.
3. They're too big to really care about you. — Think about it. They've got millions of clients. Why should they even remotely consider you? There are many things that can go wrong: 1) Your website can get hacked, 2) Your website can get infected with a virus and stop functioning properly, 3) You might be on the receiving end of harassment or a complaint.
And who's going to be there for you and fix your problem? Not a big hosting provider.
What you should do instead
Start your own project. That way, you're the boss, and you don't have to answer to anybody. If you're in full control of your new adult sex toy store, nobody will be able to run a scheme on you.
We recommend that you go for a hosting provider that specializes in adult content, because 1) They won't shut you down if someone complains, 2) They won't shut you down due to copyright infringement, 3) They are big enough to meet all your needs yet small enough to pay attention to each client and their potential troubles.
4.2
Finding the right theme or script
To be your own boss, you need your website, brand name, and lastly, a domain name. You will be the full owner of those, and not even a hosting provider can take them from you.
That is what we'll be discussing in the next 3 steps.
What are your options?
Basically, you only have two valid options: you can go with WordPress or with a theme or script that isn't WordPress. In any case, you should know that 30.3% of the top 1000 websites on the Internet are made with WordPress. In fact, WordPress powers more than 26% of the entire web. Even ViceTemple is built on it.
Here are a few reasons why WordPress is so popular:
It uses an intuitive interface for administrators;
It has some of the best-looking websites;
You don't have to design anything since WordPress demos have already done it for you;
Google loves WordPress, and it helps you rank higher in the search engine's results;
It has many additional plugins that you can get for free and easily install to improve your website.
You can customize some e-commerce platforms using WordPress to suit your sexy needs. Here are some of them:
ShopFactory
WooComerce
OpenCart
Themes like xMarketplace save you precious time because they're essentially ready-made websites. You don't have to do anything that requires programming or coding.
The best part is that there is no watermark on these themes. They are fully yours. Just add your logo, customize whatever you want, and the website will look as legit as ever.
4.3
Thinking of a website name
A good website name is what sets you apart when someone types in "sex toy shop" in their search bar. First, you need to choose the type of website name you're going for. There are two kinds of names that you can go for:
SEO-optimized names
These are website names that contain one or more keywords in them. They tell your visitors what the website is about or what products you offer.
The advantages of SEO-optimized names:
They provide an opportunity for you to rank quickly for that keyword in search engines;
People are more likely to click on your website if they know what you offer from the get-go;
They help you target your audience;
They are an excellent opportunity for exact-match keywords if you're thinking of targeting a micro-niche.
The disadvantages of SEO-optimized names:
They aren't brandable;
If you choose a specific keyword as your website name (for example, bigdildos.com), you might have trouble branching out to other products later;
If you try to target more than one keyword in your name, it will be too long, and people will click on it less;
Most of the simple, impactful names with broad keywords are already taken.
SEO-optimized website names are great for niche-specific sex toy stores, and here are a few examples:
geekysextoys.com
loveplugs.co
female-sex-toys.com
namastegaysextoys.com
bondagesextoys.com
fetishzone.net
extremerestraints.com
Branded website names
You can name your website after your brand to increase your brand awareness. It's how people will find and identify your sex toy store online, and ultimately, how they will remember you.
The advantages of branding website names:
More memorable.
Great for building brand visibility.
Recognizable and easy to obtain.The disadvantages of branding website names:
To have a brand name, you first have to build a brand.
It will take some time until Google finds your brand name credible.
Here are some examples of brand-based names in the sex toy industry:
Adam&Eve
Lovehoney
Doc Johnson
Fun Factory
LELO
When choosing a website name, there are some things you need to pay attention to. Here are a few tips:
Easy to type
Overly complicated names don't rank high. Remember, "sexy dildos" will rank much better than "voluptuous sexual alleviators", because no one will be typing this into their search bar.
Less is more
If you're going for an SEO-optimized name, make sure you target short keywords. Keep it brief and to the point. "LezPlay" is a good option, if you're targeting the LGBT population, but "dildosandvibratorsforlezbians" isn't.
Stay away from abbreviations, numbers, and hyphens
These might work if you want to keep your name short, but they won't be helpful to your customers. "sex-toyz4u" is indeed short, but no one will remember what to type in their search bar to find you.
Make an impact and be memorable
Your website name is the first thing your customer sees and the first impression they have of your company. It has to grab their attention. Here are a few good examples of memorable website names, courtesy of Vicetemple:
Wet Dreams
Forever 69
Holly's Wood
The Dicktator
Pandora's box
Get Vibrators
4.4
Checking the domain availability
Next thing you need to do is check the domain availability. Your domain extension is just as critical as your website name. It can even be more important in some cases.
Most people prefer to go with a standard, regular domain extension:
.com
.net
.tv
.io
.pro
.co
The .com version is a fan favorite. It's the most recognizable, and it looks more legitimate to visitors. Other extensions don't have the same credibility, although the .io has become more popular over the last couple of years. That might be a good option for you as well, since the recognizability of the .io domain is rising, while there are still great website names available.
However, you could also go with an adult-related extension. A unique domain extension can get you the attention you need. To save you the trouble, Vicetemple presents you the best adult domain extensions:
.porn
.sex
.adult
.xxx
.sexy
.webcam
.exposed
.sucks
.sx
.love
Along with your memorable and to-the-point website name, these extensions will tell people exactly what you offer. They will help you dirty-up your website. There won't be any confusion with a website like "Forever69.sucks".
4.5
Purchasing web hosting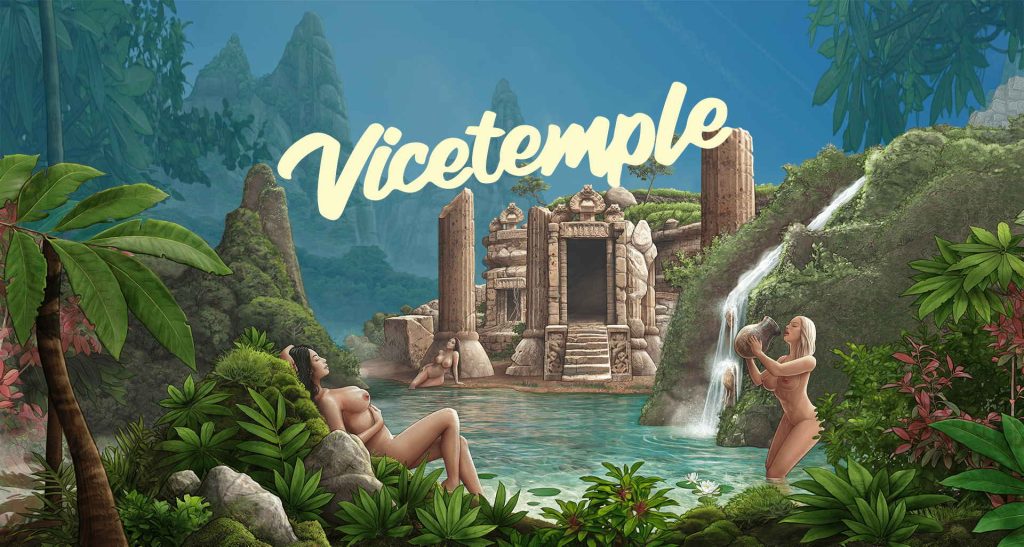 Hosting should be one of the first things on your agenda. When you are making an online sex toy store, you need to make sure you purchase secure and reliable adult hosting.
Does it have to be adult hosting?
Yes, it does. Most people think that adult hosting only applies to porn websites. However, you actually need adult hosting for any content that's age-restricted.
An adult web hosting service will ensure that your website doesn't get shut down because of your content. It will also make sure your site is up and running at all times.
Adult web hosting vs. adult VPS
Vicetemple offers both shared and VPS hosting with a wide price range. Although both options are excellent choices for beginners in the sex toy industry, adult VPS has numerous advantages:
more reliable and stable
limited sharing per server
faster than shared hosting
unlimited traffic
full root access
more flexible and customizable
minimizes downtime
maximizes speed
Vicetemple is the staple of security on the adult hosting market. With almost a decade of experience in the field of hosting, Vicetemple offers special perks to its customers:
The Community — Unlike the big hosting providers, Vicetemple puts a lot of effort into communicating with their customers. As a result, the Vicetemple community is prosperous and growing each day.
Customer Service — Vicetemple takes special care of each customer. Any complaints, troubles or bugs are handled immediately, and there are always programmers and customer service personnel at your disposal.
Experienced Help — Thanks to the ever-growing, interconnected community at Vicetemple, you can establish contacts with accomplished sex stores that are a part of the Vicetemple network. With their help, you can avoid the most common mistakes that people make when they're starting out. Furthermore, they can give you some invaluable advice and guidance.
4.6
Complete installation
Once you have your domain name and extension picked out, you can move forward with designing your website.
Choosing and installing a theme takes around 2–3 minutes. The entire process is straightforward:
pick a theme
install the demo
And that's it. Within 3 minutes, you'll have your entire website done. You don't have to know any coding or programming to do it. The entire process is user-friendly and effortless. However, if you do require some help with theme selection and installation, Vicetemple is always there for you. Just contact us, and we'll guide you through the process.
4.7
Adding the inventory
The next step is adding all the sexy products you'd like your customers to have access to. With Vicetemple's pre-selected themes, adding inventory is an easy matter. All the theme functions are pre-designed and configured for an adult store. You just need to personalize the template with your own content.
4.8
Incorporating payments
It's important to offer multiple payment methods to your customers. However, it's also crucial to protect their anonymity. Therefore, you should think about offering payments in cryptocurrency, using payment platforms such as Coinpayments.net.
We suggest avoiding PayPal and Payoneer — the former because they're unreliable with adult-related payments and the latter because they simply don't support them. However, that's hardly an issue as you can always opt for one of the many PayPal alternatives that support adult-related transactions. We recommend CCBill, Paxum or Payment Cloud as the best payment processors for sex toy business owners.
4.9
Launching your website
First of all — make a launch plan. When you make your website, nobody knows about it except for you. Your launch will change that and drive traffic to your store.
Here are some steps that will help you have a more successful launch:
make a checklist
work on your pre-launch reach
ask for some pre-launch feedback from potential customers
optimize your product descriptions
check if your payment gates are working
build your email list
develop your marketing strategy
Aside from that, we've prepared some extra tips for you:
Make sure your website is responsive and that it loads fast
Nobody wants to wait for their dildo to load. As the old saying goes, time is money. Secure fast loading with adult VPS from Vicetemple now.
Research your niche thoroughly
We've already talked about this, but it bears repeating. You have to know what your target audience wants, or they won't see you as a reliable source of products. You have to be one of them, and for that, you need to be knowledgeable.
Optimize your content
Make sure your product descriptions, landing pages, and other content is SEO-optimized (we'll talk more about that in our Marketing section).
STEP 4 — MARKETING
Marketing isn't only about what you do outside of your website. The truth is, once you have people visiting your website due to your marketing efforts, the way your website looks and feels will affect your sales and conversion rate. Therefore, it is crucial to make on-page optimization one of your most important marketing efforts. Here are some things you should focus on:
The Look
Your website needs to be aesthetically pleasing. That leads to a prolonged visiting time, as well as a better association with your brand. For example, you can go to the ViceTemple Adult Store page and see some of the most attractive adult themes on the market.
The Speed
Your website has to open quickly. That partially depends on the optimization of your theme, and partially on your hosting. Contact us at Vicetemple to have one of our experts speed up your website on all parameters.
The Navigation
Your website has to be easy to navigate. This way, your clients can quickly find what it is that they are looking for and make the purchase.
5.1
Differentiate between paid and free marketing
When brainstorming marketing strategies for your sex toy store, it's good to immediately distinguish between your free marketing efforts and paid ones.
With paid marketing tactics, you're always going to get results. However, they do require a substantial budget. That is most likely not realistic in the beginning.
Before we dive into the options of free and paid marketing, let's talk about your mission. Unless you have a clear mission, there's not much you can accomplish with your marketing tactics.
5.2
Establish the mission
When it comes to your marketing efforts — what's your mission? Is it to get as much traffic as possible to your website? That's pretty easy to accomplish. Some people sell real traffic for 0.01 dollar per person. You don't need any extensive marketing for that. The issue with it is that nobody is going to buy your sex toys. Worse yet, they'll leave your website within a second.
Your general mission, as with any other online business, is to get traffic to your website from people who are interested in purchasing sex toys before entering your website. These are not random visitors, they are potential customers.
With that in mind, you need to market your website on platforms where you can reach people interested in sex toys and avoid platforms where they aren't.
Whenever you're coming up with a marketing method, ask yourself, am I reaching my target audience with this effort?
5.3
Free marketing tactics
Free marketing tactics are great because you don't have to spend any money, and you can keep all the profit from the sex toys you sell (or invest it to grow your business).
Just like with paid marketing tactics, free marketing tactics can have a strong effect on your website when it comes to traffic generation and brand awareness.
5.3.1
Researching and writing your own SEO content
The success of an online business depends on the quality of their content. More specifically, on its SEO content. If you're a good writer, then you can do it yourself. That way, you'll be able to save thousands of dollars and grow a business solely on the content that you've written. SEO brings steady traffic, which results in stable revenue.
Use the Keyword Planner Tool, which is provided to you for free when registering a Google Adwords account, to find keywords and their volume (how many searches for this term per month).
Our suggestion is to focus on both low competition and high competition keywords. For example, "dildo" might get 550,000 searches a month, but it's not a good keyword, because: 1) The competition is strong, 2) Not everyone searching for this term is looking to buy a dildo.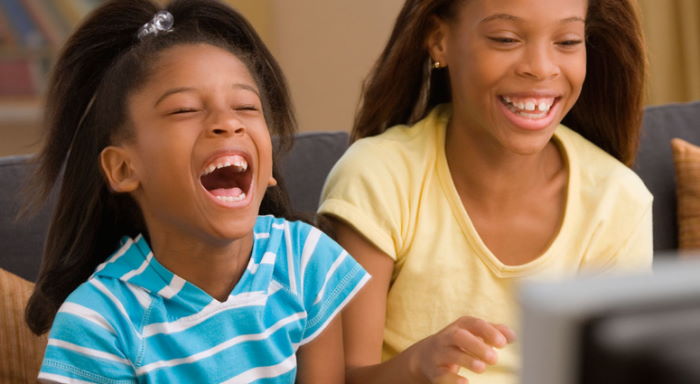 The keyword "buy dildo", for example, only gets 5,400 searches a month. However, you can be sure that these 5,400 searches are from people who are looking to purchase this sex toy.
Now, the keyword "buy dildo" is pretty straightforward. However, because it's so straightforward, it undoubtedly has a lot of competition (since most people doing keyword research already found this keyword). Therefore, it's crucial to find keywords that don't seem that straightforward, but from which you can profit.
For example, "unique dildos" gets 480 searches a month, but it is far less competitive than "buy a dildo." You can create a web page on your sex store dedicated solely to unique dildos. "Strange dildos" gets 880 searches a month and could be an excellent idea for an article where you list the 20 strangest dildos of 2022. Google loves lists where you compile more than one item, and you can list a few items that you will sell yourself as well.
However, don't expect results immediately — it can take around 3 to 6 months for your traffic to rise organically.
You can use a keyword position tracker like Ranktrackr (recommended by Vicetemple) to track your keywords' positions in Google, so you can track the progress of your content.
If SEO is something you're quite unfamiliar with, we highly suggest familiarizing yourself with it. BlackHatWorld is a free online community that discusses online marketing strategies. If you prefer something more official, like a course, Udemy offers a lot of cheap courses about SEO that you can easily follow.
Just know that writing exceptional SEO content alone won't help you get to that coveted first position in Google. You'll also need to build quality backlinks to your web pages, which we discuss in our next points.
5.3.2
Engaging and promoting your sex brand in forums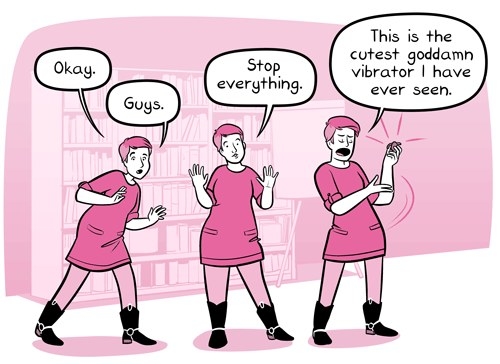 You might already know that there are many adult-related forums out there, from communities of people reviewing sex toys to fetish and BDSM communities.
There are plenty of options for you to engage in these communities as a representative of your brand. Better yet, some of these forums allow website links to be added in your signature, so everyone who reads your comment will see your username, which is your sex brand, as well as your signature.
Not only is this good for generating free traffic, but these backlinks also give your website a better reputation and potentially better rankings in Google for the SEO content that you wrote.
Here are a few forums where you can promote your brand and engage with potential customers:
5.3.3
Guest post / Mention outreach
A great way to increase traffic, as well as build backlinks to your sex store, is to reach out to existing adult-related magazines, blogs, and other types of websites and ask if they're willing to advertise your business and/or your product on their own website.
They can either have you included on an existing web page or dedicate an entire article to your products. Here's why guest posts or mentions are beneficial:
They generate audience-specific traffic to your website.
This approach helps you build backlinks on other websites, which helps your Google rankings grow.
You can find guest post opportunities in two ways:
Find adult magazines and blogs related to your niche by searching specific terms in Google and finding websites that you can reach out to. You can make a list and then contact them all at once with a friendly email template.
Check the backlinks of your competitors by seeing on which other websites they have been mentioned, and reach out to those websites to get listed somewhere as well. For this tactic, you can compile a list and contact everyone on it with a friendly email template.
5.3.4
Purchasing sex toys is a visual experience, just like sex. Therefore, social media is a potent tool to get your brand recognized. Promote your brand in a unique way on Instagram, Twitter, Facebook, and all other social media platforms. Post regularly and engage with your community to increase customer loyalty.
The benefits of social media outreach:
Brand awareness — Social media is the new word of mouth because people tend to believe online reviews as much as they believe personal recommendations.
Insight — Thanks to social media, your customers can reach out and give you their feedback. This feedback can later help you adjust your selection to suit all their needs. It's much easier providing for your target audience when they tell you what they need, as opposed to you guessing.
Website traffic and rankings — A steady follower number will help you drive traffic to your website. An active social media presence can help you convert a visitor into a buyer by shortening their navigation time — you can provide them with direct links to what they are looking for.
Competitor research — Social media makes spying on your competition that much easier. You can monitor their activity and see how they engage with their customers. That way, you can pick up a thing or two and surpass them in the race for the number one Google spot.
Customer service — With over 67% of customers going to social media for customer service, you have to enable your customers to do the same. Social media makes handling complaints that much faster, and it's also a great opportunity for everyone to see the positive feedback.
You should utilize all social media for brand delivery. However, as with everything else, you need to put a unique spin on how you do it. Here are few examples to get you titillated:
On Lovehoney's Twitter account, you'll find links to amazing content such as "How to give the best handjob." They provide fantastic blog stories to entertain their customers as well as promote their own products.
Eden Fantasys has a similar strategy on Twitter. They post their content on a daily basis and offer enlightening stories for their followers.
Geeky Sex Toys are a niche-specific sex toy shop, and their social media is devoted to their audience. They tweet about the geek culture in general to bond with their customers.
A picture says a thousand words — and so does the Instagram page of Good Vibes Toys. They are quick to respond to their customers, but also take the opportunity to educate them and spread awareness about sexual health.
The Instagram page of Adam & Eve is full of short, engaging content. They mix the pictures of their products with short, inspirational quotes, and funny puns.
Amazing Stories has accounts on all social media. They use their Facebook account and their Instagram page to share body-positive and sex-positive stories with their customers.
5.4
Paid marketing tactics
Paid marketing is great because it guarantees traffic. However, it doesn't necessarily guarantee conversions, and especially not a profitable ROI. That's why it's important that you know what you're doing.
5.4.1
Paid SEO and content marketing
A professional SEO agency can help you analyze your website and tell you what you're doing right and what you're doing wrong. They can examine your website from a user's perspective and tell you what you can improve.
However, an SEO agency is quite costly, ranging from $800/month, all the way up to $10,000 per month. In exchange, you receive around 25 to 50 hours of specialized work. As you can imagine, if you're just starting out, it's difficult to get an ROI with such costs.
To save money, we recommend doing the essential SEO work yourself in the 4 essential steps outlined below:
Step 1. Technical SEO
Once you've created your sex toy website, you can immediately check up on the technical aspect of your website and see if it passes all essential parameters. You can use this free tool.
If you want to improve it, we highly suggest contacting us at Vicetemple, since we'll do this for the lowest price possible. That's because we've done it plenty of times over the last few years. Alternatively, you can try to find someone at Fiverr or Upwork to freelance for you.
Step 2. Keyword Research
Keyword research is the foundation of your business because that's the first step of knowing how to reach your audience. Since you know what sex toys you want to sell and what your target audience will be, you're the best person to do it.
The tool that you should be using is the Keyword Planner Tool. You'll get free access to it once you've created a Google Adwords account.
Since this is a free account, it'll show you a volume range only for the keywords that you find.
You can easily see specific volume data by setting up a paid campaign and driving in paid traffic to your website. You can start seeing specific data if you pay around $30/month. That is excellent for your business because it also immediately generates traffic to your website.
You can read more about Google Adwords in the third section below.
Once you have a set of keywords that you want to target, you can start hiring writers to write the content.
Step 3. Hiring writers
Hiring writers is a skill on its own. Once you've been around the block a couple of times and have ordered quite a bit of content, you'll quickly realize that most writers can barely construct a coherent English sentence. That's especially true for cheap writers.
On this web page, you can find the best writing agencies for your content.
Here are a few tips of what your writers should do to get in Google's good graces:
The content has to be informative and it has to provide value to the reader.
They need to use headings and subheadings as well as an index so that a reader can easily know what they're about to read.
Avoid big paragraphs at all costs. Nobody will read them.
Most readers don't really read, they only scan the text. Therefore, it's up to the writer to grab the reader's attention and keep them interested.
Once your content has been written, it needs to get published on your website, which leads us to the next point.
Step 4. Content publishing
You can either publish the content or find someone on Fiverr to do it for $3–$5 per web page.
The most important thing is that the web page is readable. Make sure to include images at the appropriate places and that the image titles and the ALT text match your keywords. In addition, it's good to have an easy-to-read font.
5.4.2
You can only get so far with simply posting on your social media. To get a further reach and increase your traffic, you have to pay for targeted ads.
If you pay for ads, the algorithms of social media networks will allow you to reach people you otherwise couldn't. For example, Facebook allows their users to see only 2% of branded posts. However, with paid advertising, that number becomes much higher.
Paid social media marketing can help you turn soft sales prospects into hard leads. You can pay for social media marketing on every platform. However, all of them have their pros and cons.
Facebook
PROS
CONS

It's a huge platform that will give you a potentially massive reach
You can target a specific audience
The ads are cheap, and you don't have to commit to a whole campaign

The news feed on Facebook is cluttered, and it can be difficult to attract the reader's eye
The conversion rate is low
Twitter
PROS
CONS

As the second largest social media platform, Twitter offers a huge audience
It's easy to use
You can target specific keywords

The feed changes quickly making your ad less visible
Cost per click is greater than on Facebook
You are limited to a specific number of characters
YouTube
PROS
CONS

It provides a massive reach at a very low cost
It offers multiple options for displaying your ads

Targeting isn't an option
Doesn't strengthen your brand message
Instagram
PROS
CONS

You can make your visuals speak for you
It offers hyper-focused targeting, much like Facebook
You can give your audience a direct opportunity to buy your products on the image ad

It has a much younger audience base, so your reach to paying customers is limited
It limits you in terms of the length of text (the caption)
5.4.3
Paid Google advertisements
Google AdWords is an advertising system. It allows you to bid on certain keywords, and if you win, the clickable ads for your sex toy shop will appear in Google's search results. There are billions of auctions each month.
Here's how it works — you pay Google to connect you with potential customers and it will display your ads to users looking for the products and services you offer. AdWords is a very effective way of advertising. You have to bid on relevant keywords, but also think about the competitiveness. If you achieve the perfect balance, you'll see an increase in the conversion of visitors to buyers.
It all comes down to ROI. Low competition keywords go for as low as 0.10 per click, but high competition keywords in the adult niche can cost up to $40.
5.4.4
Paid media marketing
Paid media marketing can open up a whole new market segment for you. Let's take YouTube as an example. As an established network, it offers you an opportunity to reach a wide audience and profit on their love of video content.
YouTube also offers you a wide selection of ads. You can pick one that best suits your marketing needs.
Since the sex toy industry relies primarily on visual stimuli, video ads can be quite effective in driving traffic to your website.
5.5
Golden tip: copy and improve on your competitors
The best way to start is by examining what your competitors are doing. Here are the two best methods that you can use to check up on your competition:
Googling
You can find out a lot about your competition for free — just use Google. However, you can do more than just visit your competitor's website and snoop around. Keep an eye on:
Google Trends — be on top of the trends in the sex toy industry so you can get a leg up on your competition or see where they got a leg up on you.
Google Alerts — set up alerts for your own company and for your rivals as well. That way, you'll always know what they are up to and who's talking about them.
Social Media — don't forget to check out the accounts and profiles of your competitors. This can give you an insight into their marketing strategy, and you can see if it rivals yours and maybe even pick up a thing or two.
Check their backlinks using Ahrefs, Moz, or SERanking
The backlink checker service offers a great way to see the backlink network of your competitors. This shows you every website where they've been mentioned digitally, either naturally or with their intent. This information can give you a lot of insights on:
What adult magazines, adult communities, or similar adult businesses have been engaging with the brand that you're analyzing;
What their marketing strategies are;
Where you could be potentially promoting yourself.
5.6
Think outside of the box
You'd be surprised, but there are a lot of internet marketing strategies that big companies overlook because: 1) They don't know about them, 2) They don't want to deal with small-scale strategies.
For example, big players such as Doc Johnson might pay millions a year to keep ranking at the top for keywords such as dildos, vibrators, and buttplugs, but they aren't creating websites that talk about weird sex toys, which is a market in its own.

Take the best from your competitors, but don't be like them. Be smarter and cooler. Vicetemple is here to help you accomplish that. We're glad to see that you've read through our entire article. Now, armed with this extensive knowledge, you can make the best online sex toy shop and enjoy as the profits start rolling in.
If you're still confused about what you should be doing, or if you have any questions about the guide, let us know directly in the LiveChat. We can help you with whatever you need.