Having to abide by OnlyFans' rules may not sound fun, but it's necessary for anyone who considers signing up. And since the site has paid its creators more than $2 billion by now, this is one party you won't want to miss.
Luckily, while the list of rules on OnlyFans is a bit long, they're quite sensible and easy to follow. To get you up to speed with what they mean in practice, this article will cover:
Why are OnlyFans' creator rules complex?
What are the rules of OnlyFans?
Let's begin.
Why Are OnlyFans' Creator Rules So Complex?
As one of the longest blocks of text you'll find online, OnlyFans' rules and regulations will make anyone's eyes bleed. They're in place for a reason, though, as it's thanks to them that the site is legal almost everywhere.
Namely, since it primarily services the adult industry, OnlyFans has to navigate a legal minefield to keep operating. As we pointed out in our piece on payment processors, this line of work comes with downsides:
A fair amount of stigma
Heavy state regulations
A high (over 1%) chargeback rate
A relatively high risk of fraud with both buyers and sellers
In fact, these are enough of a headache that the site almost banned all adult content back in 2021. After a huge backlash, though, they reversed that decision — and OnlyFans' rules for creators got even more complex.
Of course, the trade-off is that we all get an incredible platform that empowers porn stars over major studios. Gone are the times when performers made only as much as the producers gave them.
Today, anyone can sell their homemade porn, nudes, sex tape, feet pics, or even harder fetish content, and make a killing. Of course, this only goes if you follow OnlyFans' profile pic rules, cover photo rules, posting rules, on-site nudity rules, and others.
Let's clarify what all that means.
What Are the Rules of OnlyFans?
Since diving into the platform's door-stopper of a ToS would take longer than filming a whole-ass porn flick, we'll instead give you the main takeaways.
Disclaimer: the rules for models on OnlyFans that we will list below do not cover the platform's complete list of regulations. They do, however, include most of what a content creator will need to know to safely earn on the website. We do not guarantee that abiding by the restrictions we list will be enough to prevent a ban, denial of service, or other measures that OnlyFans may implement at their discretion.
OnlyFans Profile Pic Rules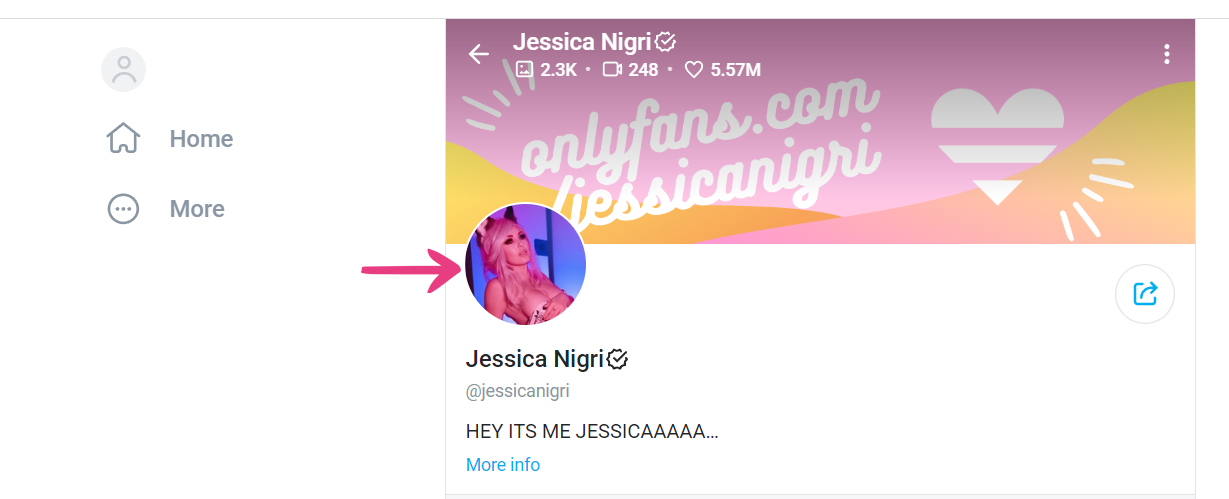 Let's start with the first thing everyone sees when they check you out — your profile picture.
In plain terms, OnlyFans' profile picture rules won't let you put anything explicit on your landing page.
Showing a bit of skin is fine, and no one will mind. However, if a pic displays your nips, crotch, or anything else you're not supposed to show in public, you can't use it here.
Breaking this rule counts as breaking OnlyFans' Terms of Service. And if you do that, you could get permanently banned.
OnlyFans Cover Photo Rules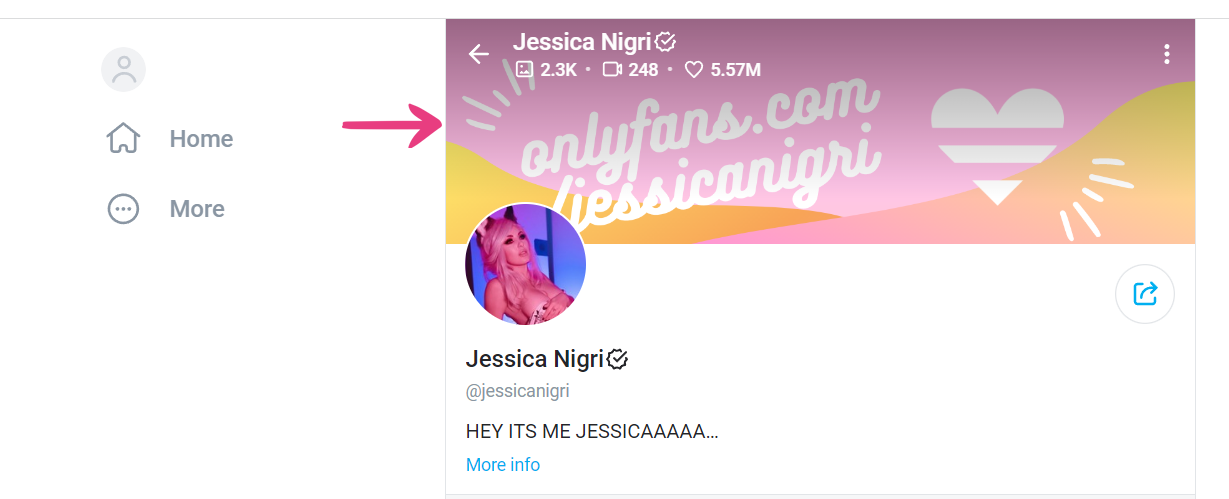 Everything we said above also extends to your cover photo — also known as the banner.
Yep, OnlyFans' banner rules also don't allow nudity or sexual content. If you don't play nice and try to skirt this rule, you'll quickly find yourself warned and your pic(s) deleted.
Besides, you should save the good stuff for your fans — not waste it on freeloaders.
OnlyFans Account Rules
Moving on, restrictions regarding on-site behavior are similar to what you'll find on most social media platforms.
In effect, whether you're a creator or a fan, you can't use your account to bully, stalk, harm, scam, mislead, or commit any felonies. Selling your account is also off limits.
Otherwise, you'll get booted, and not in a sexy way.
Just as importantly, since OnlyFans is an adult-centric platform, you'll have to be old enough to be included in a legally binding contract.
This age of majority typically ranges between 18 and 21 based on where you live, and you'll absolutely want to ensure that you qualify before signing up.
OnlyFans Content Creator Rules
The total number of rules covering content on the platform is high enough to rival some dudes' sperm counts. For practicality's sake, though, we'll cover the most important ones.
First off, OnlyFans' collaboration rules are stricter than you might expect. Namely, everyone taking part in your content will either have to get verified or sign a release form.
Since collabs are the quickest way to grow and leave those humble beginner (or average, for guys) earnings behind, you can't afford to ignore this one.
Interestingly, there are no OnlyFans upload rules regarding content quality. The site instead lets its free market self-regulate.
In other words, no one's going to make you use a good camera or post at the right time, but you'll want to consider both in order to grow and gain generous tips.
When it comes to OnlyFans' content rules and OnlyFans' broadcast rules, things get a bit more clear-cut. Specifically, the site won't let you show, portray, or point to the following:
Individuals younger than 18
Individuals who do not consent to appear in the content — as we've pointed out earlier under release forms
Weapons or any goods whose sale is restricted or outright prohibited
Drugs or equipment that aids the use of drugs
Self-harm or suicide
Incest
Bestiality
Violence, rape, lack of consent, hypnosis, intoxication, sexual assault, torture, sadomasochistic abuse or hardcore bondage, extreme fisting, or genital mutilation
Necrophilia
Urine or feces
Escort services, prostitution, or sex trafficking
Unsolicited sexual content or language that objectifies another without their permission (including deepfakes)
Anyone's personal information (without their express written consent)
Public nudity recorded in or broadcast from an area where public nudity is illegal
Sexual acts recorded in or broadcast from a public place where members of the public are reasonably likely to see them
Material that gives the impression that it belongs to another content creator (individual or company)
Content that was made or is likely to upset or cause inconvenience, anxiety, embarrassment, or offense to another
Content that was made to extract money in exchange for being removed
Third-party commercial activities or sales
Next, if you're doing any live streaming, you won't be allowed to pre-record the footage. Simply, a live stream needs to be just that — live — or you'll get slapped with penalties.
Finally, you'll have to properly pay your taxes. OnlyFans' ToS do state that fact, but most countries will require you to do so either way.
Otherwise, you may be in for a ride to the big house — and the cuffs won't be fuzzy.
OnlyFans Nudity Rules
As you probably figured out by now, nudity is allowed on OnlyFans, just not on your profile and cover images.
When it comes to your posts or messages, though, you can be as spicy as you like. Assuming, of course, that you abide by the regulations we'll describe below.
OnlyFans Rules For Downloading Content
On the fans' side, OnlyFans' regulations forbid screen capturing, recording, or obtaining content via any method that creators don't allow.
Obviously, this restriction is in place to put a rubber on everyone's ability to pirate your content. It's not foolproof, but it'll go a long way in making your wallet thicker.
Conclusion
While being a good girl (or boy) may not always sound hot, it's unavoidable if you want a future on OnlyFans.
Few things are worse than putting your time and effort into something, then getting banned over an oversight.
Following the OnlyFans rules we've listed here will help you avoid such an outcome. And with that boring bit covered, all that's left is to focus on creating content and eventually making a fortune!