With over 2.1 million adult content creators on the platform, coming up with niche ideas for your OnlyFans career can be hard. After all, how do you make something unique on a website that services every kink known to man?
The answer is that you don't — not really — and that's a good thing. It means that you can pick a good niche with an existing audience, create content within it, and make more money for less effort than mainstream performers.
This guide will point out some of the better-performing OnlyFans niches for adult content creators. Go with one of them, and you'll slide into OnlyFans' top percentages like Damazonia slides into subs' back passages.
To that end, we're going to cover:
Let's get started.
What Is an OnlyFans Niche and Why It Matters for Adult Content Creators
In case you need a refresher, a niche is a specialized market segment. If people are selling something, it has niches, and porn is no different.
Now, while sex absolutely sells, it's also true that you can't sell water to fish. And there's a whole ocean of content out there.
In contrast, people who are into feet, femdom, and other, more specific fetishes aren't nearly as spoiled for choice. They're not as numerous as normies, but they're far more into whatever gets them going — and they'll pay more.
Something basic — selling nudes, for instance — is fine, but it may take a while for your gig to get going. If we take into account the average earnings on the platform, those are going to be some lean months.
On the other hand, if you make your work just right for a certain audience, you'll quickly find loyal subscribers. That's especially important if you're a dude, considering the average male income on the platform.
To summarize, when you're selling homemade content, your niche determines what you do on camera. And while not everything may be the right pick for you, you'll still have plenty of choices.
The Best OnlyFans Niche Ideas For Adult Content Creators
We're going to organize these into three groups:
10 best OnlyFans niches for new content creators
OnlyFans microniches worth considering
Natural niches that depend on your appearance, race, age, and other mostly fixed factors
Let's hop right in.
Top 10 OnlyFans Niche Ideas for Adult Content Creators
If anything you find below tickles you the right (or wrong) way, it's probably a great choice.
1. Cosplay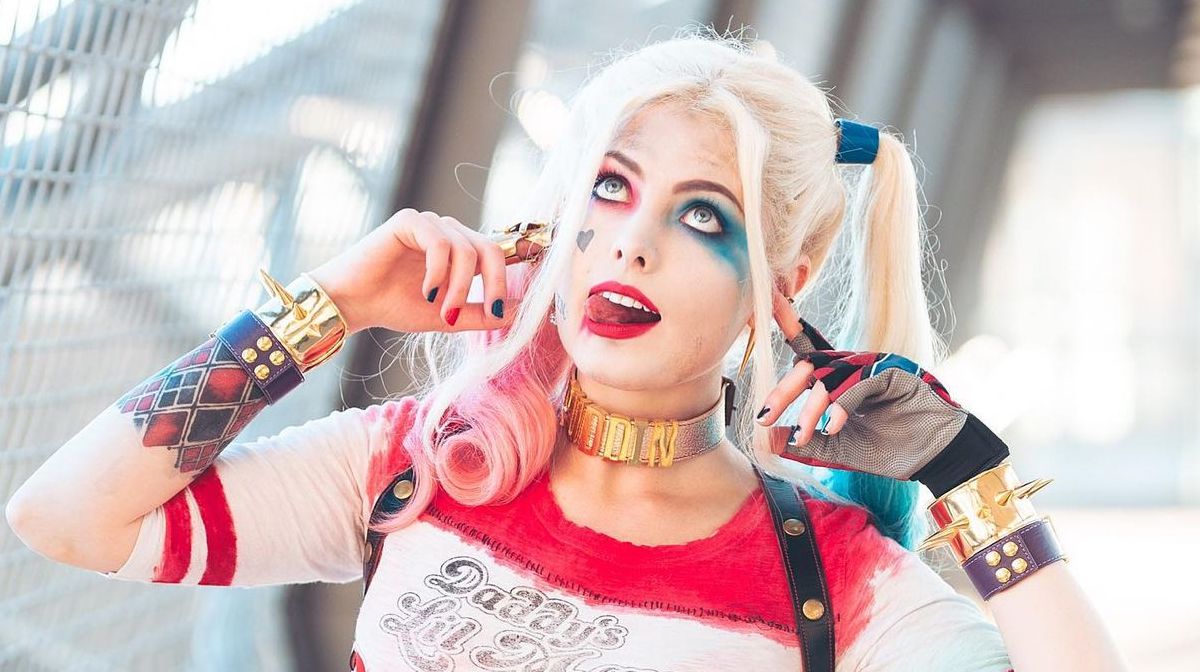 Most porn is make-believe, but when you add in actual costumes, you wind up with cosplay. This is an extremely popular niche, with Pornhub measuring more and more relevant searches each year.
Even better, if you're willing to collaborate with other cosplayers, your growth potential will rise faster than your fans' dongs. Just make sure to have everyone sign their release forms in time.
After all, who wouldn't want to see their favorite game, anime, or movie characters get dicked down mercilessly? Case in point, people enjoy Overwatch porn more than actually playing it.
Cosplay does have a downside, though — each costume is an investment. And the more elaborate the costume gets, the more likely it'll be to tear.
That won't be a problem once you get a bit of traction, though. Horny fans will gladly finance your costumed escapades as long as they get to see the best bits.
Standout creators:
2. Foot Fetish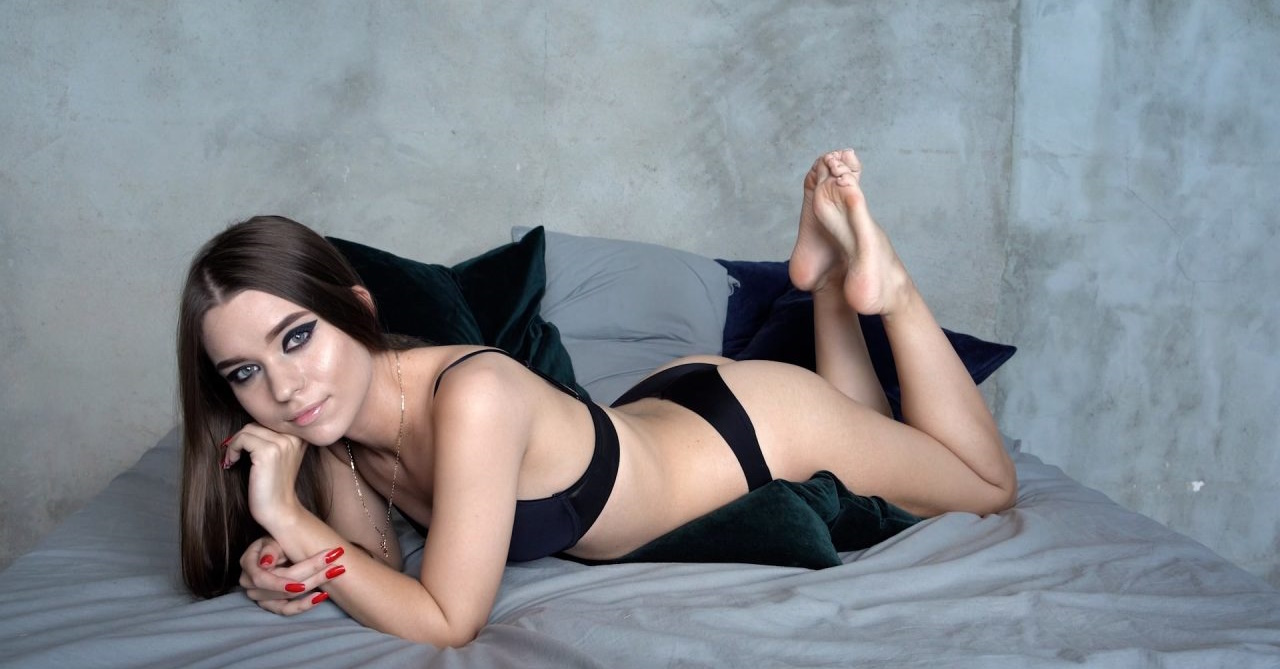 If you googled fetish right now, chances are that a good 80% of results will revolve around feet. This means that becoming a foot fetish model is always a step in the right direction.
Yep, feet fans are fanatical in their passion, and they'll gladly suck up relevant content.
In case you have any doubts, how about the fact that wikiFeet is currently one of the most popular online encyclopedias? If the name wasn't clear enough, it's a wiki, but for feet pics.
With such a high potential following, any independent model working within this niche, you'll enjoy a ton of attention and truckloads of money.
If it matters to you, you can even maintain full anonymity as a foot fetish creator. After all, your face won't be your work's primary focus.
Still, if you can afford to show yourself in full, you'll generally want to do it. Everyone appreciates a bit of extra personality with their fap material.
Standout creators:
3. E-Girl or Gamer Girl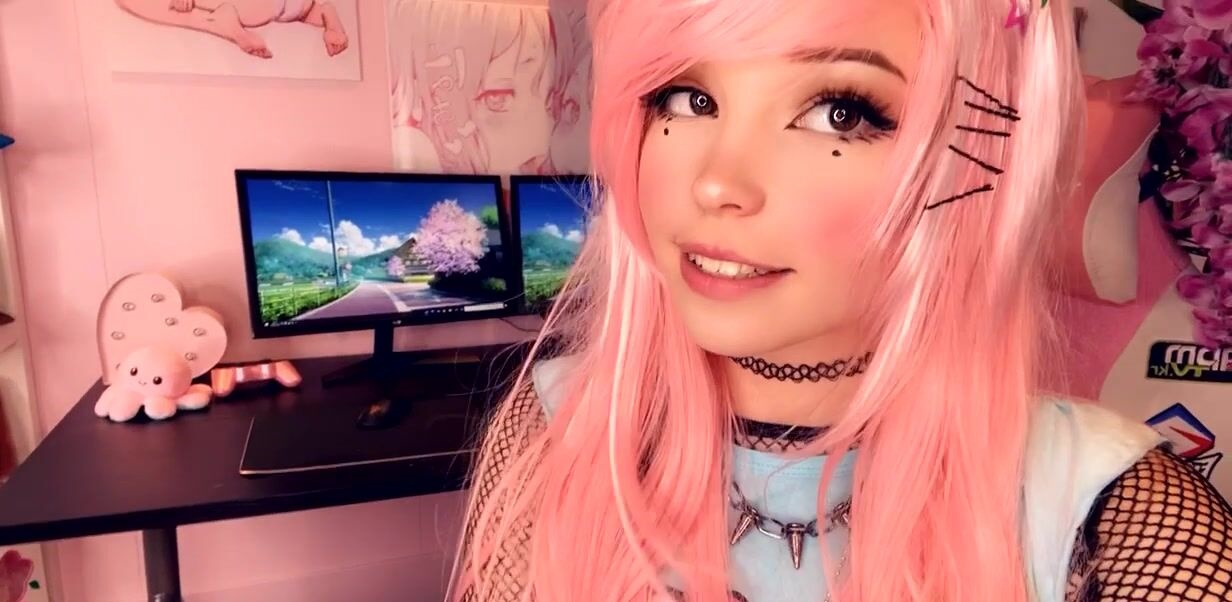 While e-girls and gamer girls may not exactly be the same thing, their similar styles make them interchangeable when it comes to porn. We're talking colorful hair, striking makeup, a quirky attitude — Belle Delphine is a great example.
Ever since the pandemic, people just can't get enough of them; the E-Girls subreddit has 752,000+ subs at the moment, and it keeps growing!
If you love video games (duh), superhero movies, anime, neon lights, or that 80s aesthetic, you're already halfway there.
Interestingly, plenty of e-girls don't do all that much adult stuff in their content. A lot of the time, they keep everything relatively softcore while gaming or watching Netflix.
If all of this sounds hot to you, there's no reason not to turn your hobbies into a money-making venture.
Standout creators:
4. Goth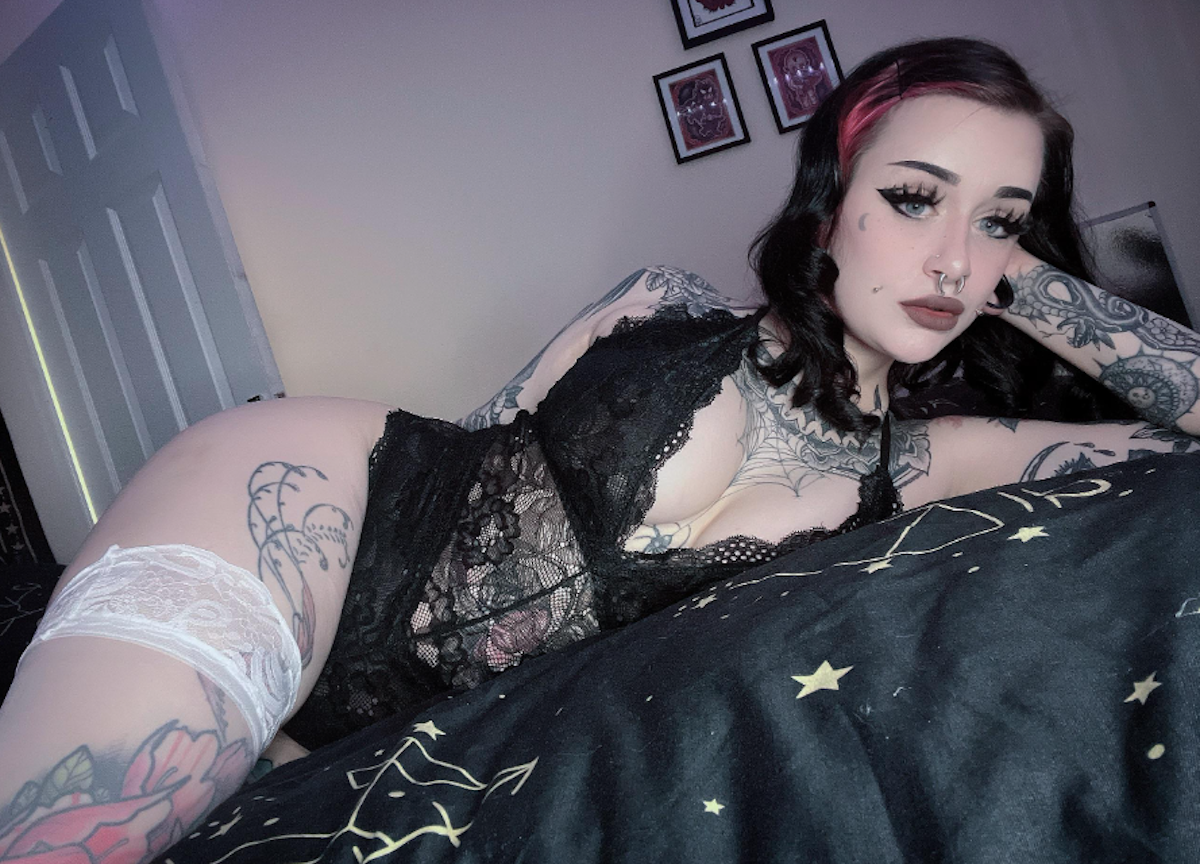 Do you have a thing for pale skin, the color black, and the vampire aesthetic? As a modern goth, you may not get to sack Rome, but you'll earn similar numbers from OnlyFans.
Despite the stereotype, you won't be locked into a glum, depressive persona. Modern goths can be energetic, sexy, dominant, or pretty much anything else, and you can brighten or darken the vibe as you wish.
Unsurprisingly, this niche goes hand-in-hand with tattoos and piercings. In the old days, these gave moms heart attacks — today, they give dudes boners.
While the former might be funnier, the latter is definitely better for any OnlyFans creator. If you had some work done, you're already one foot in this niche.
And with over 1.6 million fans on r/GothSluts, you know that there's a rabid audience for the niche.
You certainly don't have to go full demon, but the option is there if you want it. Otherwise, keep everything as mild as you wish.
Standout creators:
5. Bodybuilder, Fit Girl, or Fit Guy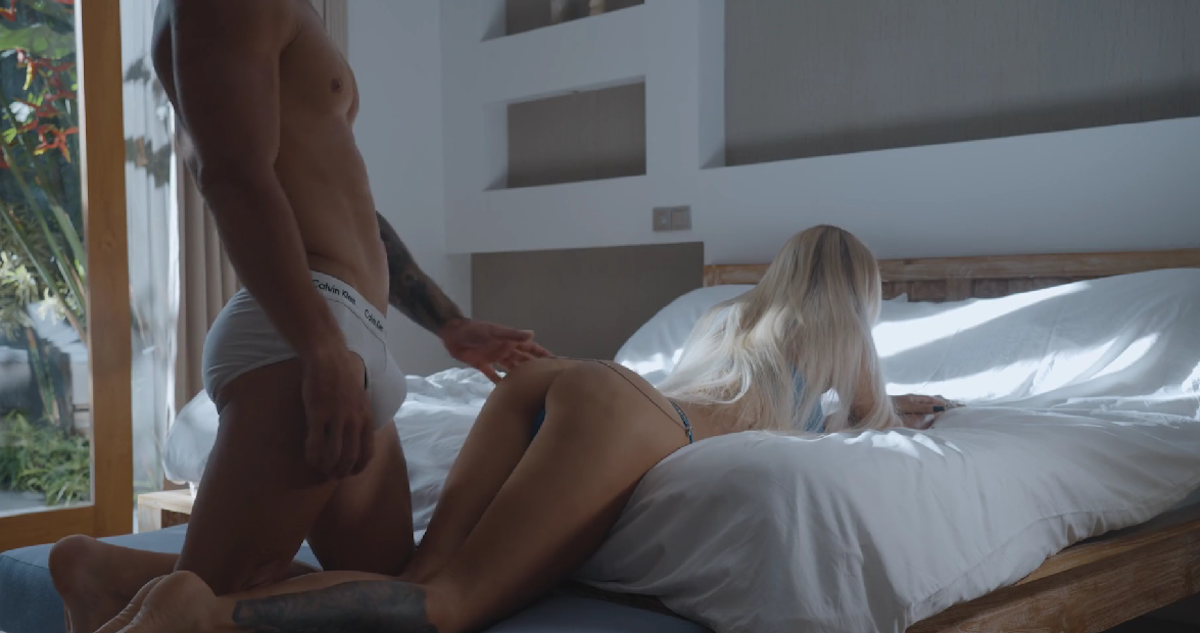 Despite the rising obesity rate — or perhaps because of it — being fit is all the rage. When a murderous amount of calories is just a click away, what's hotter than someone who can resist the call of the cheeseburger?
Jokes aside, getting into (or staying in) shape isn't easy, and this niche group will require hefty amounts of work. That goes double for bodybuilders; it really is a way of life.
However, if you're already a fitness junkie or gym gal or bro, this is an amazing way to triple your earnings. Just remember to stretch — few people have a thing for muscle cramps.
Standout creators:
6. Femdom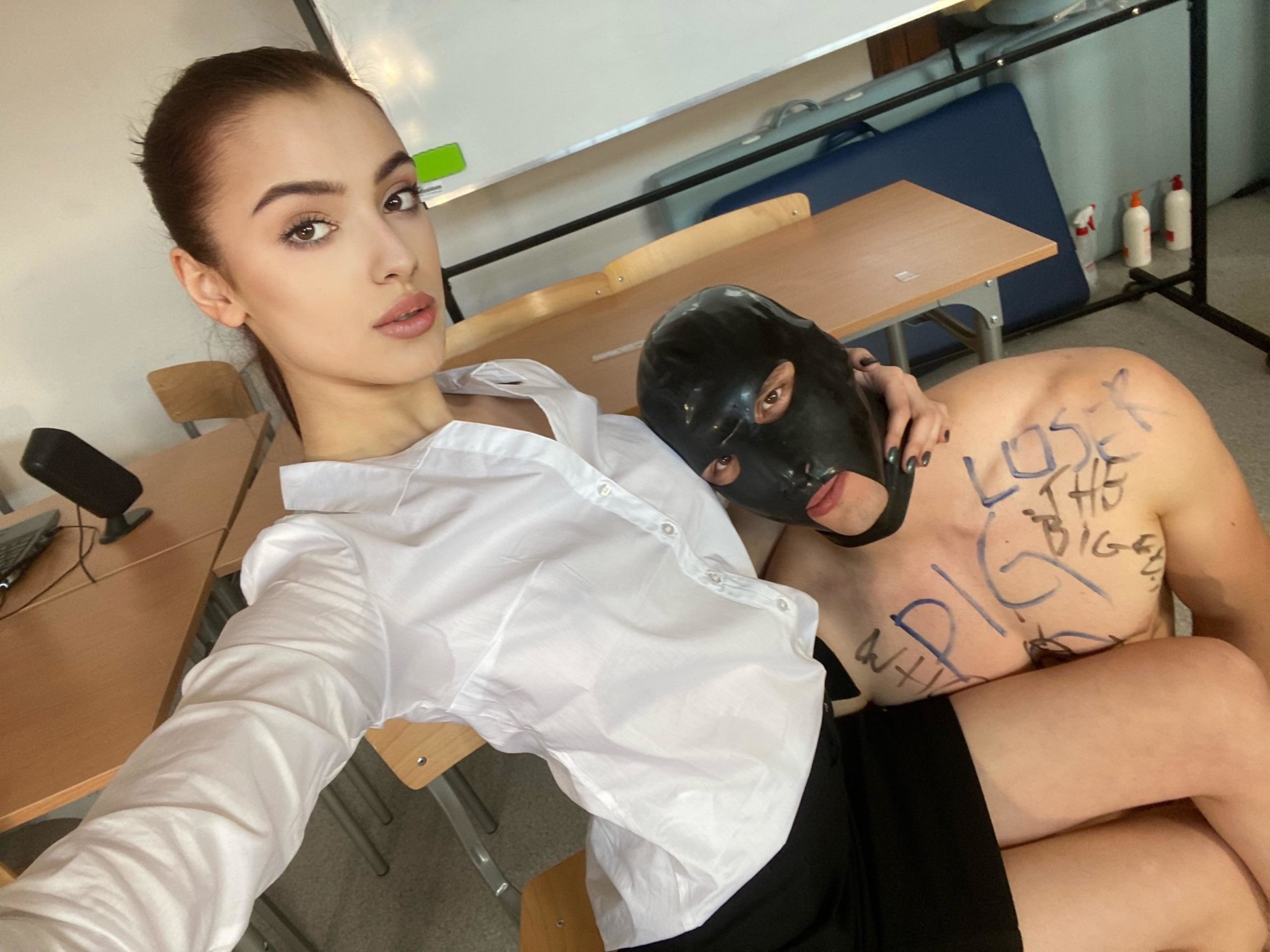 If you agree that girls run the world, you'll find it easy to slide into the stiletto boot of femdom. This genre is all about leather-clad goddesses making men (or women) their bitches.
You don't have to be a statuesque amazon, a curvy goddess, or a buff babe. Female domination is all about the attitude — as petite mistresses like Tangent can confirm.
It's also important to note that you won't necessarily need a co-star to make it in this niche. Sure, everyone would appreciate it if you showed off your skills on some poor sod, but solo femdom is also a thing.
Similarly, tight, intimidating get-ups are good if you have them, but they're also not mandatory. Check the videos at the link above — most performers aren't suited up for Hellraiser, and you won't have to be, either.
Femdom always was huge, but the internet made it massive. For reference, Fetlife is one of the largest BDSM hubs in the world, and it has almost 10 million members.
Standout creators:
7. Couple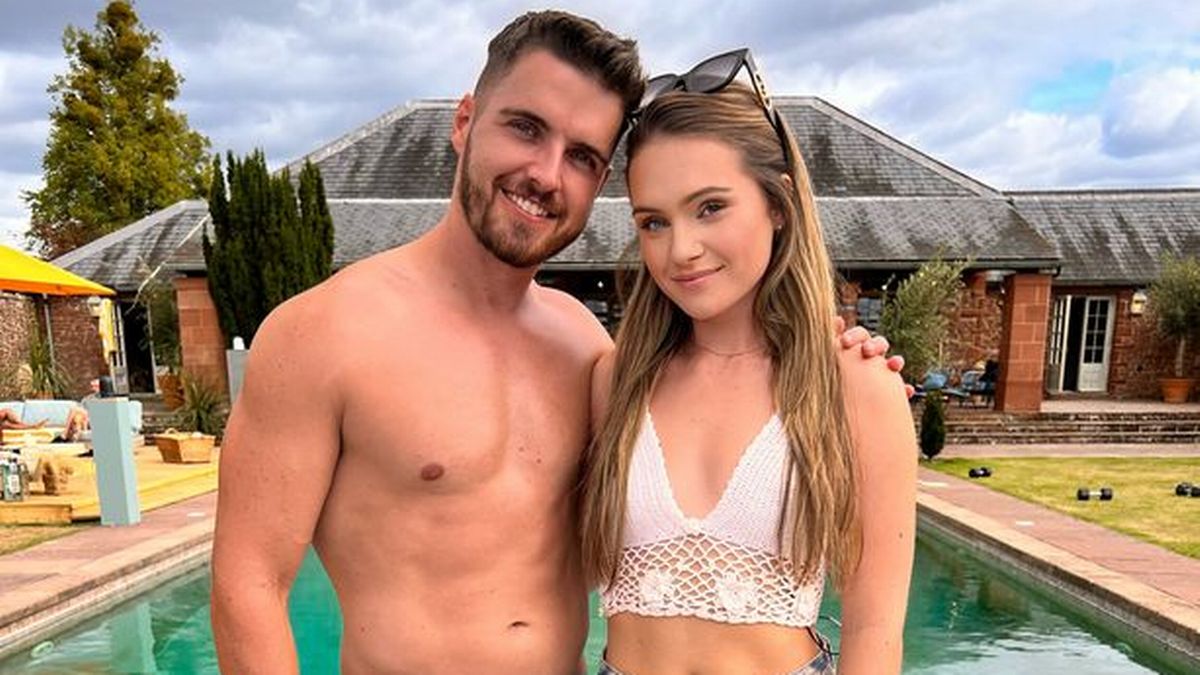 There's nothing wrong with solo action. After all, everyone does it from time to time — probably every day.
However, by adding another performer into the mix, you can make your work all the hotter for it. If you've got a partner or fuck buddy who's willing to share the spotlight, you may have struck gold.
People love couples who create content together because of their chemistry. Even if you plan a scene in full, it will always come off as more genuine than any plastic (in more ways than one) fuck-fest that major studios can create.
Just make sure to sort out those release forms beforehand, or things will quickly stop getting sexy.
Standout creators:
8. Hotwife or Cuckold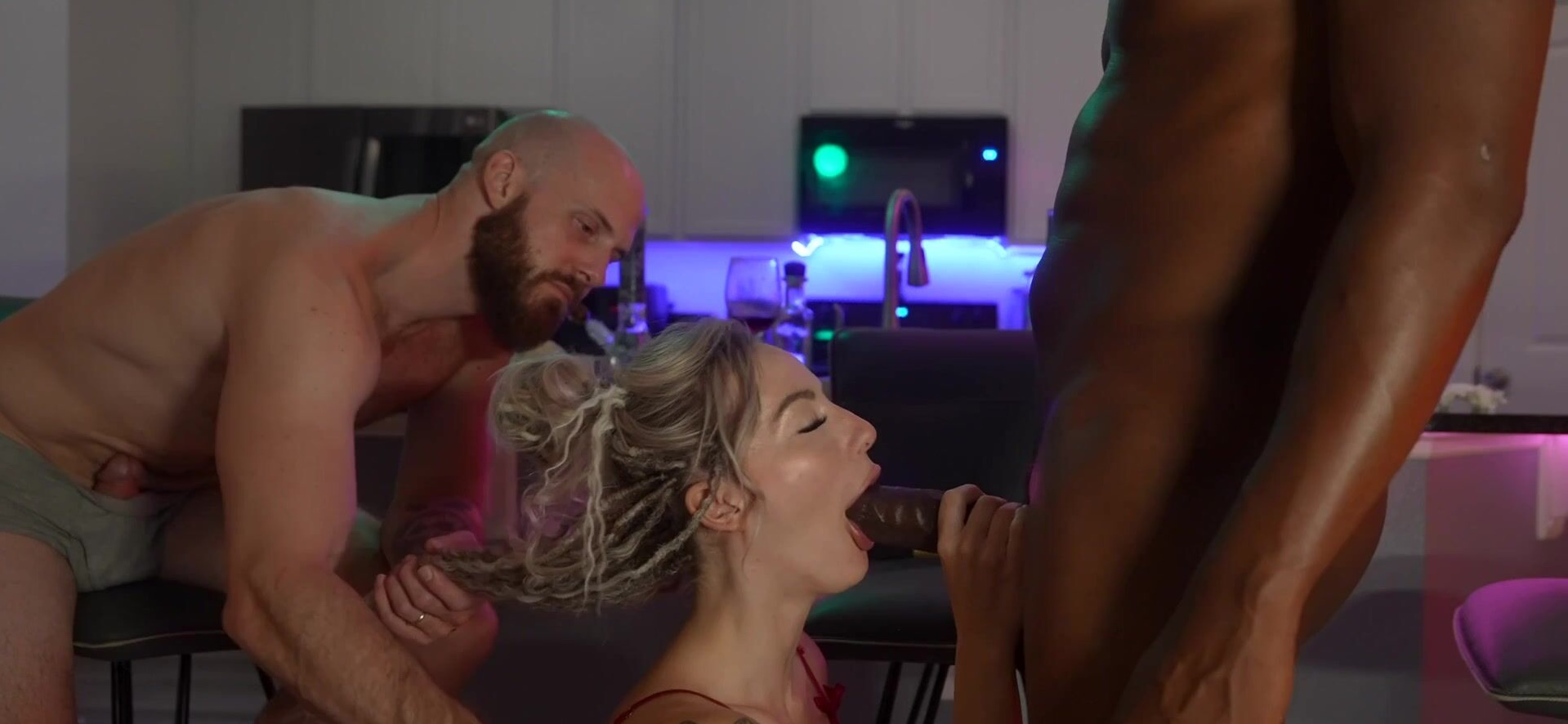 We've covered couples that fuck, now it's time for couples that don't. If you're not aware, there's a rabid fan base for hotwives and their unfortunate, sex-deprived hubbies — the Cuckold Place currently has over 120,000 registered members.
As long as you've got a co-star who's okay with it (or who'll jizz his pants over it), you can thrust right into this niche.
Typically, hotwife content will have you making fun of your husband for having a small dick, teasing him for it, or even having sex right in front of him.
The same goes if you're a guy, except you'll be the one getting humiliated. Of course, in your case, that'll be a win-win, right?
Standout creators:
9. Bimbo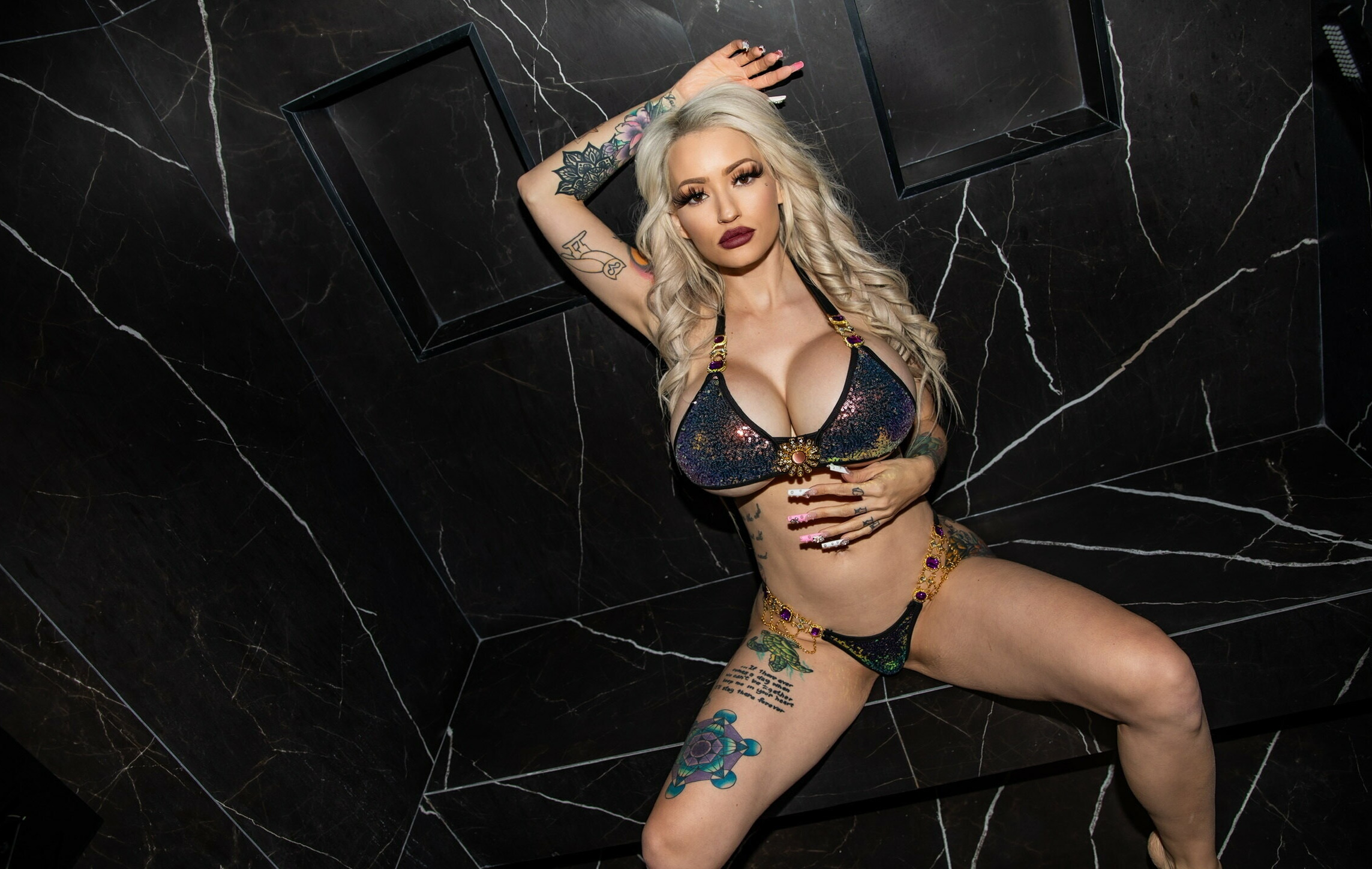 A bimbo is a hyper-feminine bombshell. Think of tight outfits, revealing minidresses, pouty lips, and you've got the right idea.
Or rather, don't — visit r/bimbofetish, and one of its 733,000+ members will drive the point home with a picture or ten.
Some would say that becoming one requires a fair bit of plastic surgery, but that's not entirely true. If you're good with makeup and accentuating your femininity, chances are that you can pull off the look.
Bimbos aren't necessarily dumb, although many act the part. Nowadays, the vibe is more about being sexy and superficial than running around with an empty head.
Standout creators:
10. JOI — Jerk-off Instruction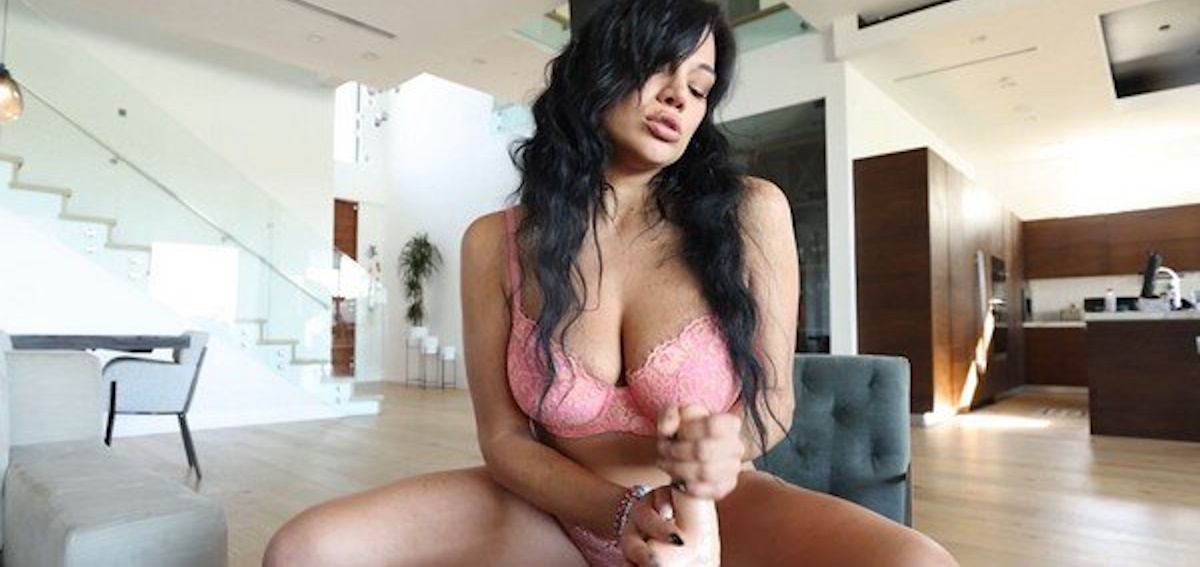 Jerk-off instructions are just that — videos where performers tell viewers (typically horny dudes) exactly how to masturbate. There's a bit of overlap between JOI and femdom, although the former is typically more gentle.
The idea is simple, but JOI gives you plenty of wiggle room based on your approach. Are you a sweet mommy-type, a girl-next-door teaching an inexperienced guy how to use his pecker, a sexy masturbation teacher, or something else entirely?
The choice is yours, and you won't be locked into it. Since these videos are incredibly easy to make (it's just you talking to the camera), you can always experiment.
Check out websites like Pornhub or XVideos, look up the most popular JOI videos, and publish something similar on OnlyFans. And once you've got an idea of what flies, you can lean into it and start growing your fan base.
Standout creators:
Microniches Worth Considering on OnlyFans
A microniche is a niche-within-a-niche. There are more of them than anyone can say, but not all are big enough to matter.
That being said, if the niches above seem too big or competitive, you can start even smaller. Kicking off with a decently-sized microniche is an amazing way to get an initial audience without taking on a single big-shot creator.
And once you've got your base, you can gradually expand to a major niche and grow even more successful. Some excellent microniches include:
Natural Niches
Think of these as a bonus — you won't necessarily have to do anything for your work to fall under one (or more) of them. If you're Asian, for instance, the content you publish will attract people who are into the niche.
And with just a little bit of digging, you can find groups of these kink fans and promote your work to them. If we go with the Asian example above, you'll find a large potential audience at r/AsiansGoneWild.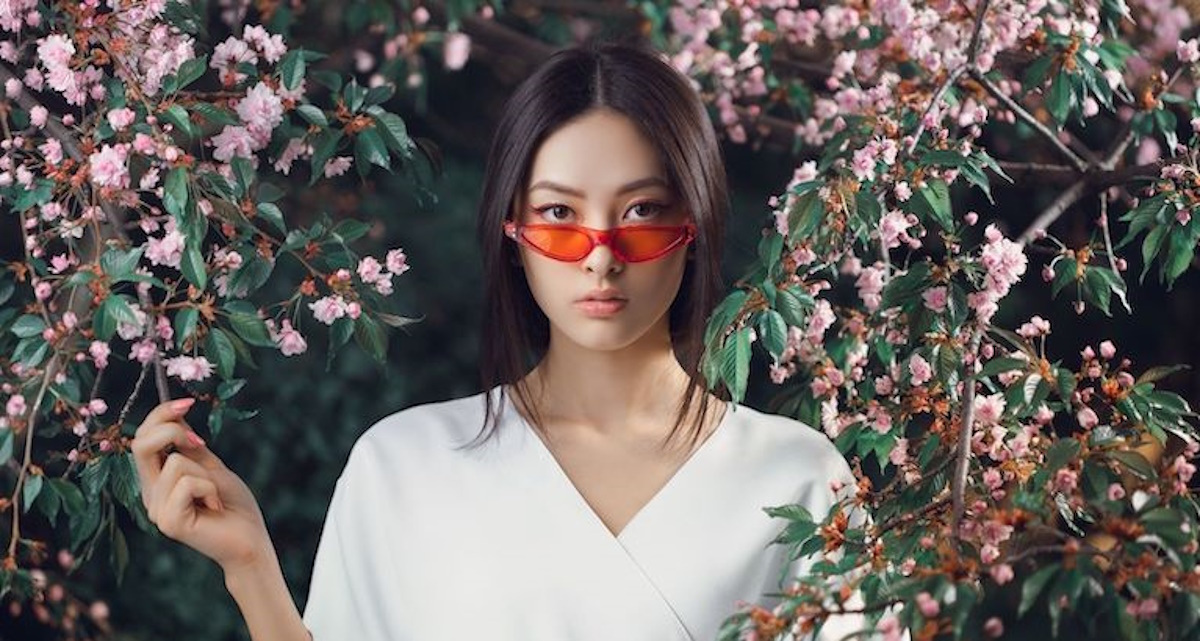 Some of the more popular natural niches out there (along with standout creators within them) include:
How to Pick the Right Adult Niche for Your Onlyfans Content
As we pointed out earlier, you probably won't jive with a lot of niches out there.
That's fine, as you'll want to feel at home creating your content. And if you'll be sliding into character while the camera's rolling, this is especially true.
Let's say that you're naturally assertive and outspoken. In that case, coming off as cute or innocent might be hard, especially if you don't find it hot.
Similarly, if you're not top-heavy, the big boobs niche isn't for you unless you're willing to get surgery. On the other hand, you could turn that relative shortcoming into a strength.
Imagine filling out your profile a series of sex tapes labeled Flat girl doing porn to fund boob job. It's simple, it's catchy, and whoever subscribes will know exactly what they'll be getting.
Just as importantly, they'll feel like they're making a difference in your life and contributing to your content. If there was a way to win any harder, Charlie Sheen would be jealous.
On the other hand, if a niche seems cool but you're not sure if it'd be worthwhile, here's a nifty tool that you can use to check: FansMetrics.
Just navigate to the site, enter the niche you'd like to check into the search bar, and hit enter. You'll see models servicing that kink, and you'll be able to check their approximate earnings and number of subs.
Last but not least, make sure that you're comfortable with your niche. If you think you'd look good as a dominatrix but find the idea unappealing, you'd best stay away.
Passion is infectious, and so is its absence. If you don't care for your work, neither will your audience.
How to Get More Fans After Picking Your Niche
Once you've chosen your niche and started your OnlyFans, you have nowhere to go but up. However, growing faster is always better than growing slower, unless we're talking about inflatable butt plugs.
To help yourself along, you'll want to promote your work, use a quality camera, and post at a good time.
These are the foundations — or rather, the shaft — of any successful OnlyFans career. And if you use them well, they'll lead to a whole lot of tips (pun intended).
That being said, if you wish to put your work in front of as many people as possible, you may want to consider launching your own website. Vicetemple has two shortcuts to help you in that regard and spare you having to hire a designer or developer.
Of course, we're talking about TeaseX and ModelX — our website templates for adult content creators. The former sets you up with a convenient one-page website, while the latter has more features than Johnny Sins has side pieces.
Either one will let you showcase your work, and you can customize them as you wish. However, if you run into any trouble, you can always ask our 24/7 support for help.
Conclusion
As a content creator, you've got a ton of possible OnlyFans niche ideas to choose from. Pick one of the options we laid out above, make the best content you can, and you'll soon be on your way to the high life.