What Is a Sex Blog?
Let's start with the basics — or some foreplay, if you prefer.
A blog is an online journal that provides regularly updated content. Today, blogs are popular enough that many writers use theirs not just to express themselves, but to make a whole lot of money.
A sex blog is more or less the same, just about sex(y) stuff — duh! This includes sex toy reviews, erotic art, or (most commonly) adult storytelling and sharing sex life anecdotes — real or fictional.
Just like with bedroom action, there is no "right" way to do a sex blog or decide on its content. You'll have almost as many options as a hot college girl on Tinder.
For a little taste and some inspiration, check out Girly Juice, Cara Sutra, and Oglaf.
But even though there are blogs about seemingly everything under the sun — plain or weird — sex blogs are unique and come with specific challenges.
Most notably, while prejudice toward the steamier side of life is something you might expect from your Mormon cousin, you can actually still find it among hosting providers. Therefore, to ensure the best possible future for your sex blog, you'll want to get a specialized adult hosting solution.
This is where our part in your story takes place. We're here to provide what we all wish we had when we lost our virginity — a step-by-step guide for avoiding mishaps and abrupt endings.
Why Start a Sex Blog?
If you want to avoid a 9 to 5 job, blogging could just be the answer you're looking for. Not just any blog will do the trick, though, as you should generally avoid highly saturated topics.
To help illustrate our upcoming points, here are some notable statistics:
Out of over 1.9 billion websites in the world, more than 600 million are blogs.
More than 3 billion blog posts are published each year, worldwide (8+ mil per day).
There are over 31 million active bloggers (at least one post per month) just in the US.
92% of content marketers use blog posts as part of their marketing strategy.
There's no need to get overwhelmed and discouraged by these numbers, as we've yet to reveal the best stat.
Less than 1% of blogs operate in the adult niche, meaning that competition is very low and that starting one is a breeze. But don't confuse lower representation for a lack of popularity, as adult blogs are actually searched for a lot more.
For example, searches for sex blogs outnumber those for common recipe blogs four to five times. This means that people are more interested in getting their bedrooms steamy than their kitchens.
As a result, there's a wide range of popular adult blogs out there, dedicated just to the authors' personal opinions, experiences, and anecdotes.
They are usually written by younger people, for younger people, and offer a plethora of advantages over regular blogs. These include: comparatively weak competition, higher traffic potential, and, above all else, the prospect of spreading fun and positivity.
For example, Girl on the Net gets 200k views per month casually writing about personal sexual experiences. Hey Epiphora garners 90k views per month reviewing various sex toys, while 280k people visit BitchTopia to read real sex stories written by a girl and her friends.
As we can see, both real and fictional erotica are increasing in popularity. And you don't even need to be the next E.L. James to be a successful sex blogger.
How to Start a Sex Blog — A Step by Step Guide
Before starting your sex blog, you should give the matter a fair amount of thought and figure out how to tackle the following points:
Deciding if the blog will be a hobby or a full-time job
Settling on a niche
Picking a blog name
Selecting a blogging platform
Choosing a hosting plan
Personalizing your website
Formulating a content strategy
Deciding on a revenue strategy
Writing and publishing the content
Optimizing the content for SEO
Promoting your blog
To help you out, we'll go a little deeper with all of these.
Hobby or Full-Time Job?
Sex blogging can be a good outlet for your naughty side, but it can also be your primary source of income if you play your cards right.
Deciding whether you want to be a hobbyist blogger or a full-time creator is crucial to formulating a content strategy (as laid out later on) and managing your expectations and commitment.
No matter what choice you make, though, the following tips will be helpful either way. But of course, the more serious you are about your blogging, the more of them you'll want to use, and the more care you'll want to put in when implementing them.
Hobby Blogging
Blogging for fun is like getting to second base on a first date. You could do better, but you could also do a lot worse.
And if things take off, monetizing your website and switching to managing it full-time will be easier than sliding into third.
But like anything in life, starting as a hobbyist blogger has its positives and negatives, and we will briefly touch upon them.
PROS
CONS

It's cheap and easy
You can do it at your own pace
It can become a side gig
Low commitment

Low earning potential
As you'll be making less content, gaining traction and traffic could be challenging
Full-Time Blogging
If you choose to be a full-time blogger, know that you'll need to plan as elaborately as a German dominatrix before a busy night. Although that might sound tedious, it can actually be fun and fulfilling if you enjoy the topics you'll be writing about.
Fittingly, while much of the advice we will cover later will come in useful even if you're a hobbyist, full-time bloggers will want to take it more seriously.
After all, you'll be making blogging into a career, so anything that brings in more readers and leads to their retention will translate into more cache in your pocket. For instance, you'll want to personalize your site, perform SEO, promote your work, and more — all of which will be covered in later sections.
Just like hobby blogging, going balls-out has its ups and downs.
PROS
CONS

Quicker results
Potentially high revenue
A flexible and fun way to make a living
Once your blog has enough content and is monetized, you'll be able to make passive income from it even if you stop posting updates

Higher entry cost
Requires immediate full-time dedication
Decide on a Niche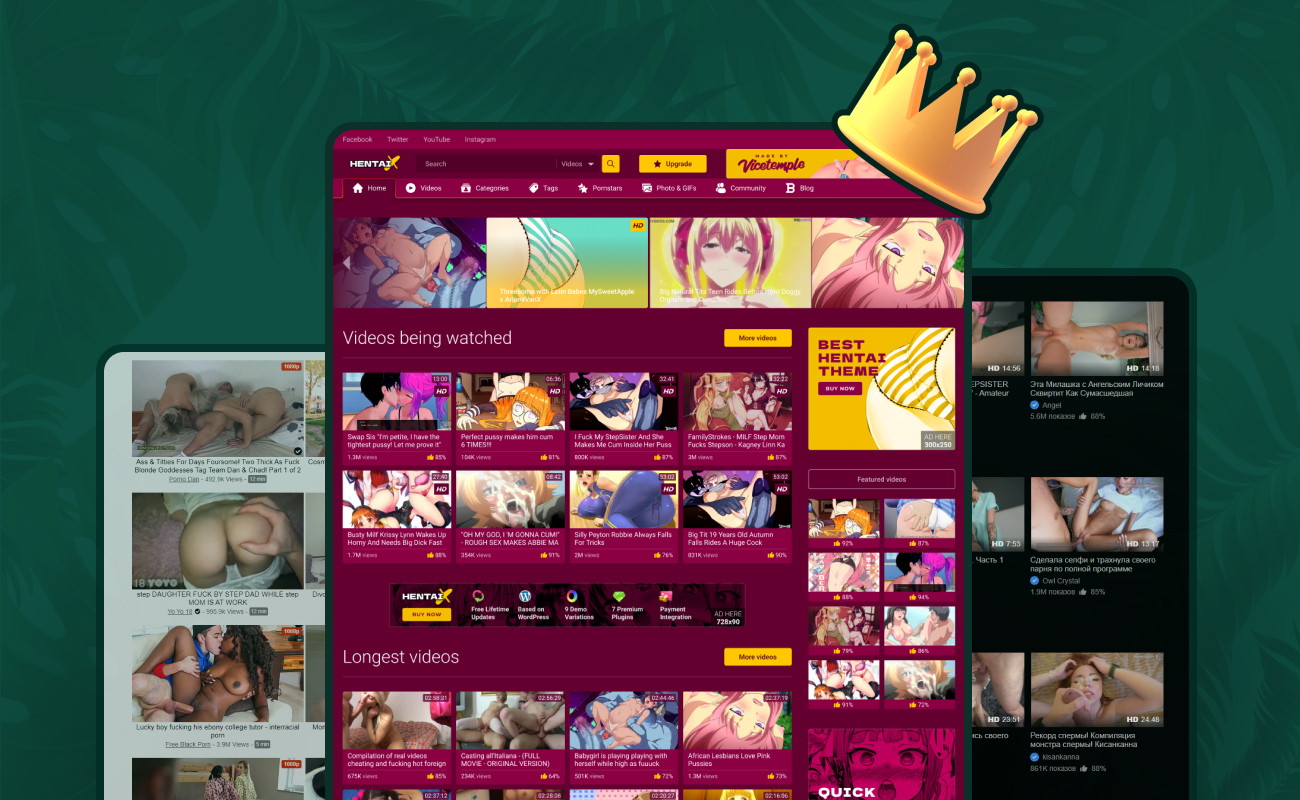 If the idea of starting a sex blog proves too good to resist, your first order of business should be to pick a niche, at least if you'll be going full-time.
Ideally, you'll want a niche that 1) you enjoy at least to some degree, 2) has a potential audience, and 3) isn't too crowded.
If you're interested in a niche, you'll find it much easier to produce content for it — and this goes double if you're going for a high output. In addition, your choice of niche will affect your blog's success; readers will flock to it if it's the best, or possibly, the only place to get content in their favorite niche.
As a hobby blogger, the niche you pick is much less impactful — since your blog is just for fun, you should go where your heart (and your junk) leads you. You can pick any niche, several, or none — whatever tickles your fancy, goes!
Find Your Niche(s)
As you might expect, trying to stuff all holes at once won't really work. To get anywhere with a sex blog, you'll need to pick a niche — or several.
If you check out any list of successful sex blogs, you'll find that they can all be broken down into the niches they cover.
For example, we have single-niche blogs such as:
If you don't want to restrict yourself in terms of what you can write, though, there's nothing wrong with covering multiple topics. Even though taking that route may require a bit more work than sticking with a single subject, you'll wind up with additional wiggle room in the future.
For successful multi-niche blogs, check out:
As you've probably realized by now, checking what these notable sex blogs are writing about would be a great way to find topics for your own blog.
Another great starting point would be to visit popular websites such as Reddit.
For example, GoneWild (sexual but not quite pornographic imagery) and Quiver (hard, shaking orgasms) are among the most popular NSFW subreddits, but don't have many dedicated websites. So, you've got 2 out of the 3 conditions from the previous section, right there.
Finally, keyword research can also provide invaluable information about what is both popular and undersaturated. As a rule, the more volume a keyword has and the easier it is to rank for, the more potential the related niche(s) will have.
Pick a Content Type and Style
After you pick out your niche (or niches), you should try to get as much information about it as possible, starting with what types of content are doing well within it, as well as the approaches and writing styles common to those content types.
Most of the time, you can get a good grasp of what's on offer by — you guessed it — checking out the competition. If a blog is doing well, yet you can't find any similar ones, chances are that there's enough wiggle room in that niche-content combination for you to slide right in.
If you simply decide to go with the most popular thing around (such as your usual sex toy reviews), you'll undoubtedly end up with a lot of competition. And given that blogging is no gangbang, more participants doesn't equate to more fun.
On the other hand, you could break into a crowded niche if your content is particularly high quality, or if you can give the familiar formula a fresh spin. Either way, you won't want to go off prematurely, as you'll undoubtedly have plenty of options to explore, especially if you don't plan on starting out full-time.
Do you have a rich sexual history or a background in sex ed? You could put that experience to use in a sex advice blog! There are numerous topics to choose from: what to do if your partner has a certain fetish, how to find the perfect kink/sex toy, etc.
Or, you could post articles about your experiences with various fetishes. People love to read about new kinks that they themselves — for now, at least — don't have the courage to explore. After all, there's a reason that movies such as 50 Shades of Grey are so popular. They let people live out their fantasies.
To spark your imagination and get those creative (and other) juices flowing, here are some ideas:
A blog reviewing OnlyFans stars
A blog where you review audio sex stories
A blog featuring erotic fan fiction
A blog where you jokingly review popular porn videos and judge their writing and acting as if they were proper storylines
If you can do art, a blog where you post your steamy comics or drawings
That being said, focusing on articles and stories — what most expect from a blog — is a good content strategy. It's the equivalent of the missionary position; it works, and you can always take things in whichever direction you feel like.
Pick a Blog Name and Domain
The name and domain will significantly impact your blog's potential success, as these two will most likely be its earliest sources of traffic. Don't be hasty with this decision or take it lightly because it could make you boom or bust.
And while we get that busting — especially in erotica — is usually a good thing, the goal here is to boom.
Your Sex Blog's Name
Your blog's name will be an important part of your brand, so pick something that doesn't limit you too much, and avoid content that deviates too far from it. For example, a blog called "BDSM Sex Toy Reviews" featuring content about roleplay will make readers feel like they've been hoodwinked, thus driving them away.
Think of a name that conveys your niche but isn't long or confusing. If you could also make it memorable, you'll have found the website equivalent of a hot girlfriend who'll let you use her backdoor. In this regard, alliteration and wordplay will be your friends.
Let's give some bad examples. A name like "KKKinky" looks good because it replicates the XXX format, but the fact that it implies an association with the Ku Klux Klan wouldn't go in your favor. On the other hand, a name like "My Biggest Pet Play Fantasies" might be specific, but it's also long and forgettable.
In contrast, a good name should closely relate to your blog's content and be memorable but not ambiguous, while leaving room for expansion in the future. "Electric Lust" for a blog about electrostimulation or "Tickle Me This" for a blog about tickle play are two excellent examples.
Your Sex Blog's Domain
After deciding on a name for your blog, it's time to tackle the more daunting task of selecting a domain — consisting of a domain name and extension.
The first part will be easy enough, as your blog's domain name should be the same as (or similar to) its actual name. The extension part, though, is where things can get as complicated as a polyamorous relationship.
Preferably, you'll want to go with either .com, or your country's specific extension (such as .us for the United States, .ca for Canada, and so on). If that proves impossible, we suggest trying other extensions (.net, .porn, .sex, .adult, .xxx, .sexy, .sx, .love, .webcam, .exposed, .tube, .cam, .sucks, etc.), or experimenting by adding a hyphen between words to get access to a .com domain name (anal-experiments.com instead of analexperiments.com).
To make the process easier, you can give our free adult domain checker a shot, and find out if your desired blog name is available.
Choose a Blogging Platform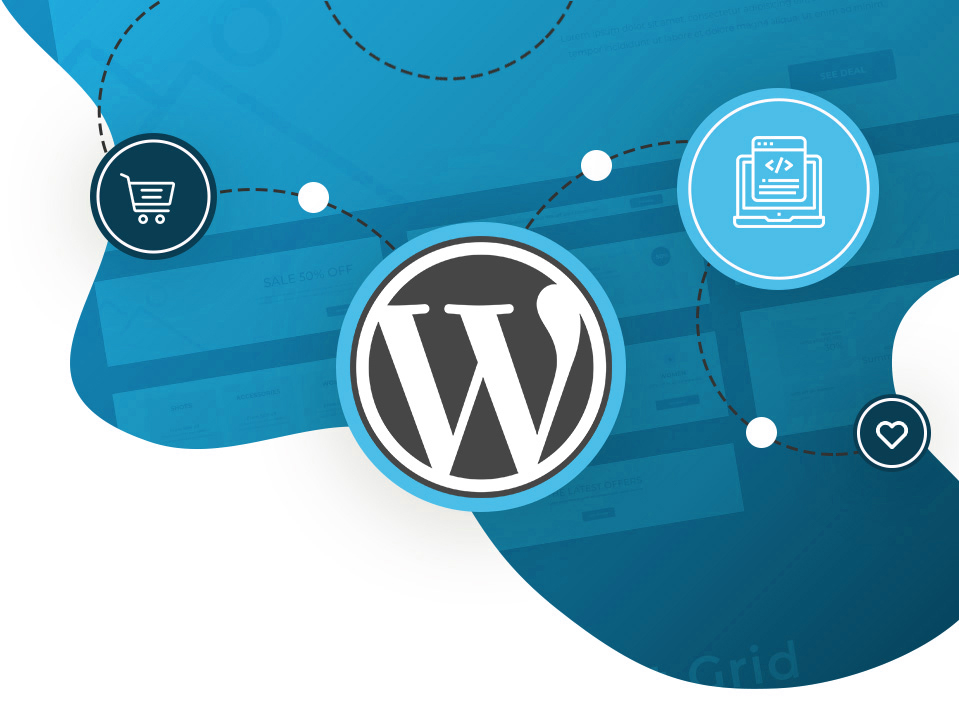 Now, here's a step that you'll want to get right even as a hobby blogger, as picking a bad platform will give you a headache no amount of kinky sex will fix.
Without beating around the bush, we're going to recommend WordPress. The platform is known for its reliability, flexibility, and ease of use — while being free.
The fact that it powers 43% of all websites on the net shouldn't surprise anyone, even with the existence of blogging platforms such as Squarespace, Wix, and Blogger. Compared to WordPress, these are inflexible (for instance, they make redesigning your website difficult, and only offer limited design options), hard to optimize for SEO, and incredibly difficult to leave for a different CMS (Content Management System).
Another major boner killer with CMSs like Squarespace is that they can suspend your website if you publish any content that's sexual in nature. Even platforms such as Wix, which aren't explicitly against adult content, have taken action against it in the past.
Choose a Website Theme or Template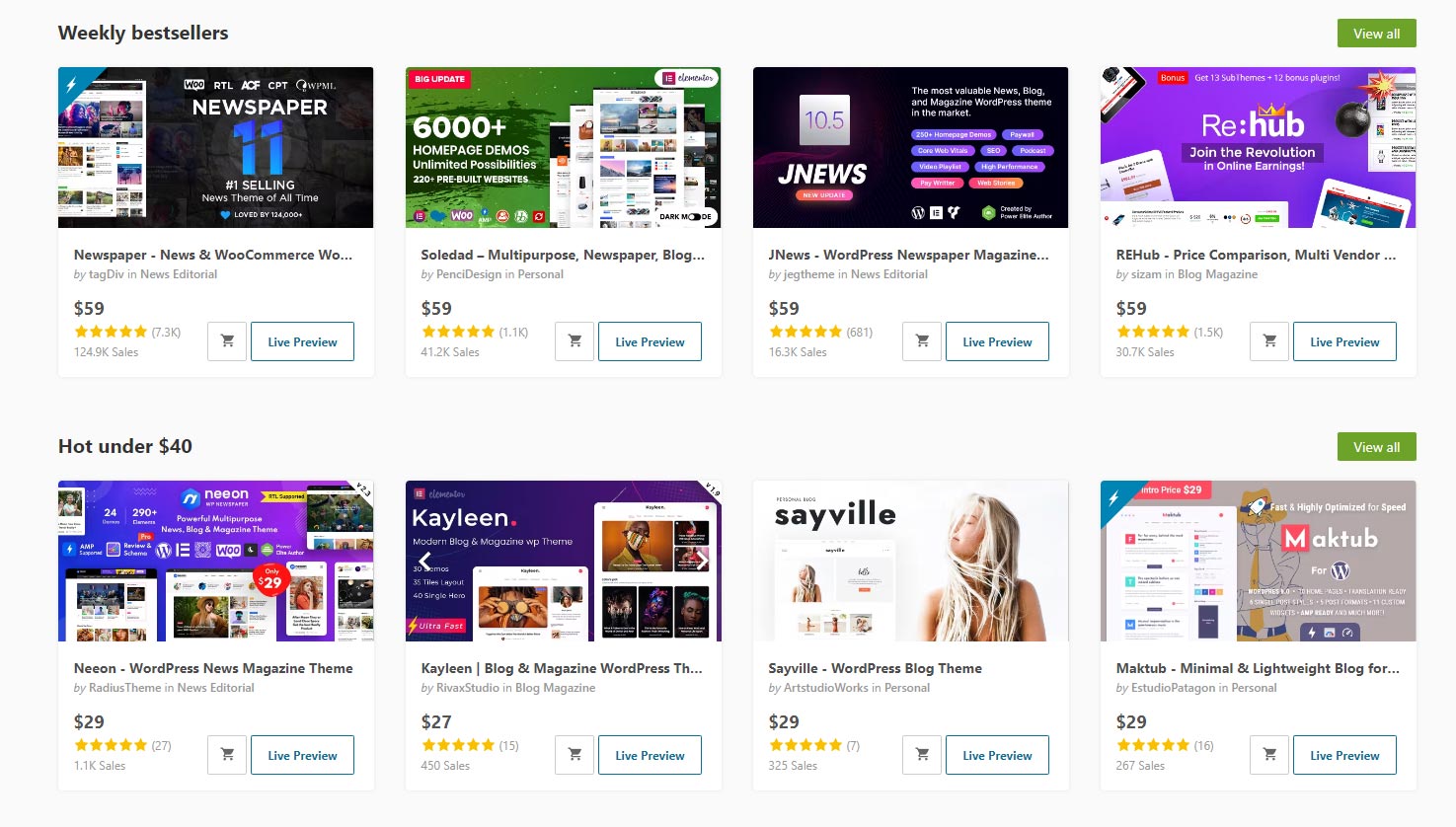 If you go with WordPress, you'll have access to a nearly limitless number of website themes — premade, customizable websites to which you can simply add your content. These are great because they allow you to sidestep the programming and design portion of the work when launching a blog.
Depending on your budget, we suggest the following:
While ColorMag and TwentyFourteen are decent, free WordPress themes in general are suboptimal solutions, as they tend to come bundled with security risks, limited features, and no updates or support.
On the other hand, premium themes tend to be great investments, being high-quality creations with full support and lifetime updates, yet only costing around $50.
They are an amazing choice for hobbyist bloggers. Many allow you to upload your own logo, change the color palette, and rearrange elements — making it very easy to get a decent visual identity going.
On the other hand, if you want to go all the way to the base with your sex blog, having a website built from the ground up will certainly make it stand out. A custom design with coherent branding and a distinct look and feel will significantly increase your revenue potential.
Readers will be much more likely to stick with a site that stands out than one that uses a basic template, especially if it looks cheap or unimaginative. Getting it all done may cost several thousand dollars, though, so it's definitely not a decision you should make lightly.
If you're not ready to make such a commitment, you could start with a theme and work on your blog until it starts generating some serious revenue. After you've reached that point, you can treat yourself and your audience to a custom site when you feel like the time is right.
In the meantime, keep in mind that our adult web development services are the best in the biz!
Choose a Hosting Plan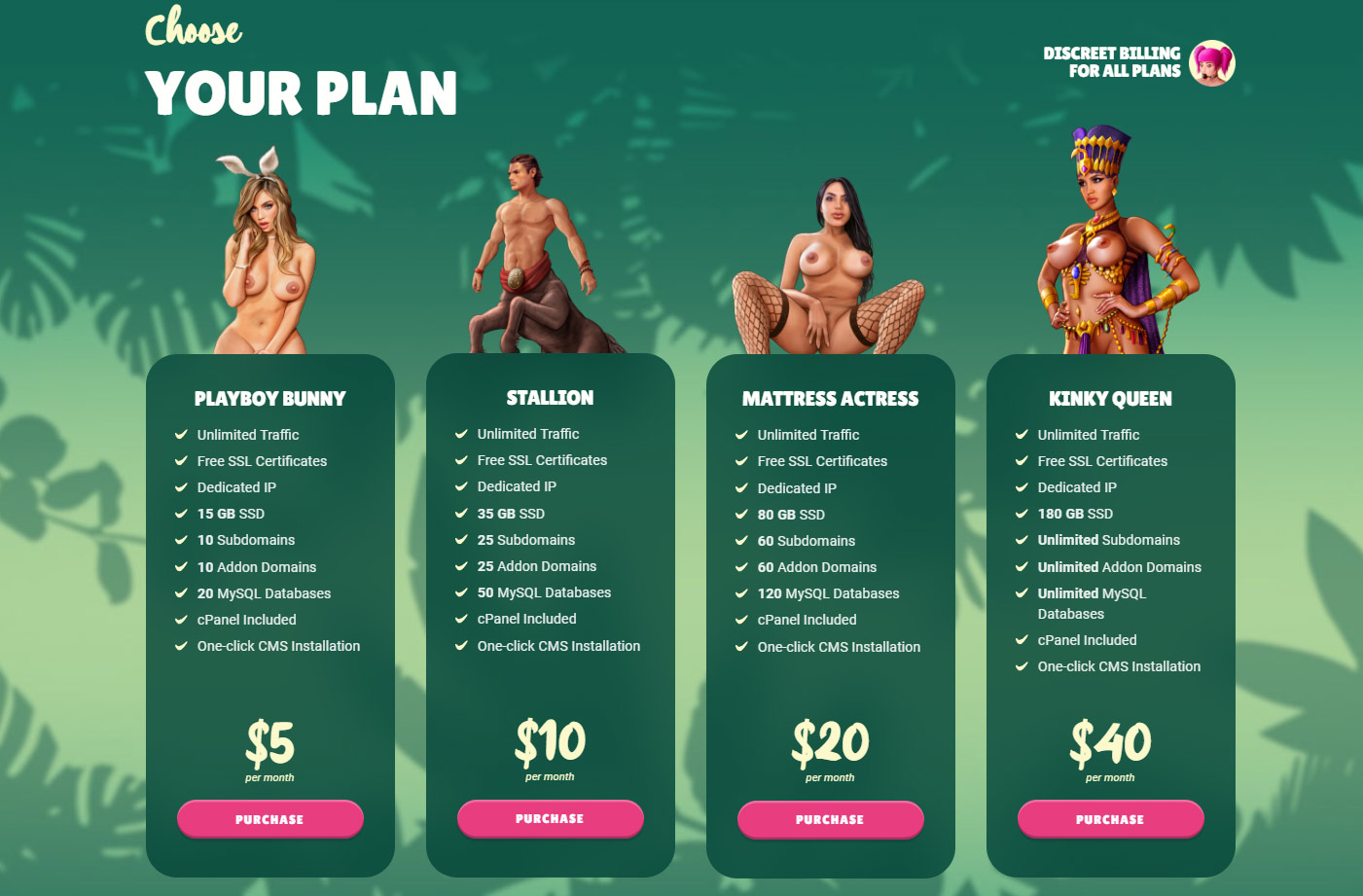 Many general hosting providers view sex work as a high-risk field, so they forbid using their services to host adult websites.
If you'd like to avoid wasting your youth on hundreds of terms of service and content policy pages, but also don't want to risk your site going down so that some provider can save themselves potential trouble in the future, Vicetemple has you covered.
Our hosting plans start from as little as $6, and they come with complete privacy, a liberal content policy, and an uptime guarantee.
If you're having difficulty picking the right plan for you, keep in mind that blogs mainly require fast servers and unlimited traffic. They see little to no benefit from high amounts of storage space, especially if you don't plan on posting large videos or an abundance of images.
Given that an image takes no more than a megabyte if properly compressed, and even Vicetemple's lowest shared hosting tier offers 15 GB of space, pretty much any of our plans — Playboy Bunny included — will scratch your itch and leave you satisfied.
Personalize Your Website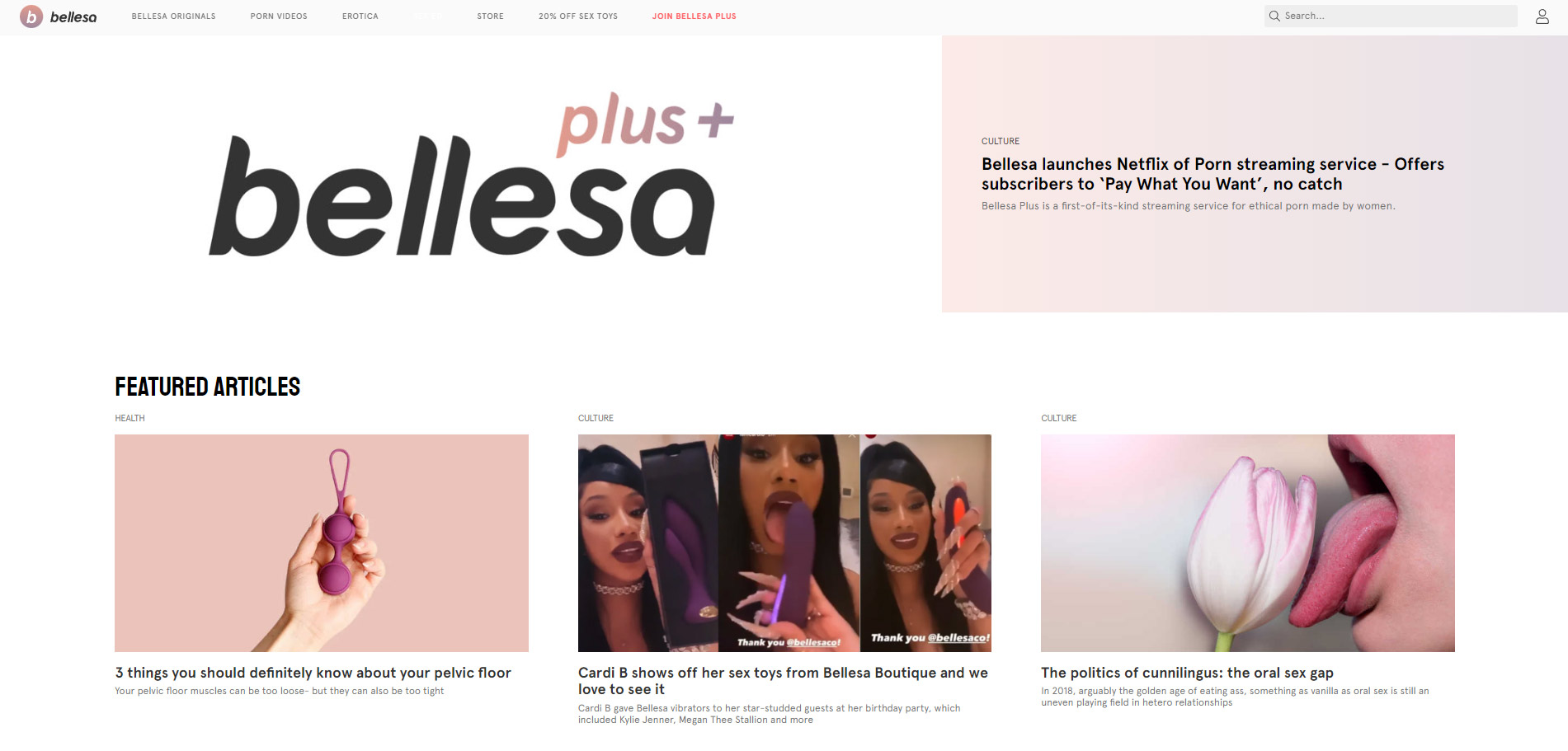 No matter what you're writing about, your blog will be all about your personality. Pair it with a strong brand, and no one will ever forget your site after visiting it once.
The blog's look and feel make for a large part of that personality. Think of it as your first impression, meant to pique a stranger's interest and get them to come back for a second date.
If your blog is unappealing or unreadable, even the best content in the world won't be enough to secure it an audience.
Good branding also entails good advertising, and helps with building trust between you and your readers, thus creating a loyal audience.
Another thing you ought to do is create a pen name. It will allow you to separate your online persona from your real life, and ensure that what happens on the net, stays on the net.
Follow the Rules of Good Design
To increase your blog's chances of rising above its competition, you should follow a couple of basic principles:
Use flat design and avoid excessive gradients or other outdated design choices, such as GIFs.
Use complementary colors, as well as large text and images. Leave plenty of blank space, but don't do so at the cost of content legibility.
Standing out is almost always a good thing. So, if you see the most popular sex blogs using red and black as their main color scheme, switch things up and go with pink (signifying love) and blue (standing for trust), for example.
Once you wrap up the desktop design, show some love to the mobile version. It may seem like a minor part of the big picture, but as we all know, even a smaller tool can lead to some mind-shattering climaxes when properly used.
For your blog's mobile version to be up to the task, make sure that everything looks good and works as intended (buttons, design pieces, UI, etc.) on the most popular mobile devices. This typically includes android devices, iPhones, and tablets.
If you're using a premade theme or template (and you haven't made significant changes to it), you most likely won't need to fluff up the little guy because most of them come fully optimized for mobile.
Make a Logo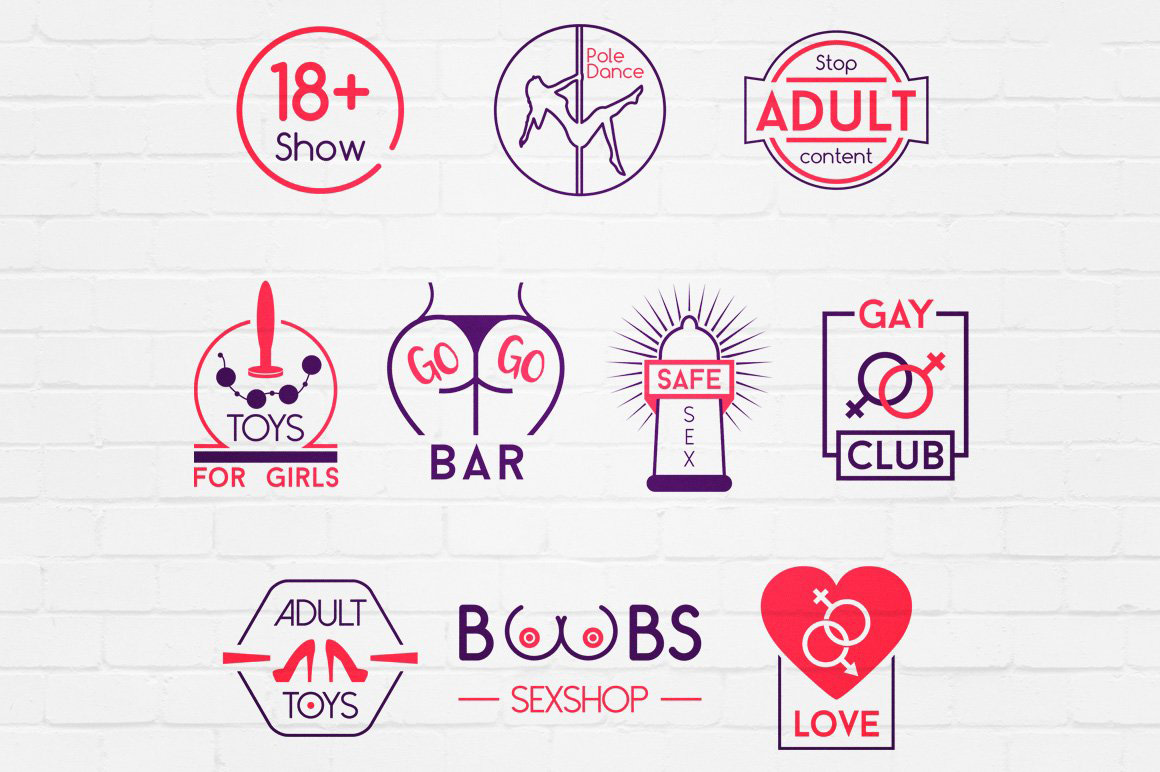 With the design done and dusted, we can continue with branding, which you should always start by getting a logo. Because the logo will be your blog's most recognizable aspect, you'll want it to properly represent you and your business.
Generally, a good one should include your blog's name, and possibly a symbol or image that matches its overall vibe. Coloring and style should also mesh with the rest of your blog for a cohesive look and feel.
You can take some cues from Kinkly, but definitely not from this guy.
Getting all these steps done right is by no means easy, and there's no shame in admitting that. Whether you're unsure if you can manage on your own or if some issues arise midway, know that you can always turn to our adult website design services, and have us put together a knockout website for you in no time!
Formulate a Content Strategy
While improvisation is always valuable, going in with a plan will drastically increase your chances of success with anything — blogging included. So, even if you can create the most amazing spur-of-the-moment content out there, you'll still gain a lot of benefit from thinking ahead.
If you need help in that regard, though, you can always turn to Vicetemple's SEO services. Among many others, they include content plan creation for sex blogs, and will free you up to enjoy blogging's more spontaneous side.
Until you decide to take that route, though, we've got you covered. Here's a handful of steps you can take to come up with the best content plan possible.
Research the Competition
Scouting out your competition is always a solid start. By doing so, you can get some good ideas and strategies, and possibly find out what else they could be doing to become more successful, then incorporate those findings into your plan.
Define Your Goals
Determining your objectives as early as possible will help you stay the course. You can't go wrong with figuring out roughly how much time you want to dedicate to your blog, whether you'll write fiction or real-life stories, etc.
Setting more concrete goals to strive for — or SMART goals, as we like to call them — is just as important. Some good examples would be "three months of following the content calendar" or "100 posts by the end of the year."
In general, you'll want to avoid setting goals that don't depend on you (such as the number of views), as they might demotivate you, doing more harm than good.
Decide on Your Blog's Content
Not unlike your partner, a sex blog needs both consistency and variety. If those sound like opposites, that's because they are, and walking that tightrope is one of the keys to success, in relationships and blogging alike.
In practice, this means sticking to a group of related topics. That way, you will provide your audience with what they know and want, while having the leeway to spice things up when the mood strikes.
Not doing so runs the risk of driving away readers. For example, if your blog is about vanilla sex and you publish a piece about knife play, many readers will not be pleased, as they won't expect such extreme content from you.
Indeed, picking a content type and sticking with it will go far in thrusting your blog toward success.
For example, you could do fictional stories, diaries of sexual encounters, tips and advice, et cetera. And throwing in an aggregation of topical content (e.g., "Top 10 sex positions for the heat of June 2022!") will be a great way to add variety from time to time.
Perform Keyword Research and Map Keywords Onto Pages
Before making any long-lasting decisions, you will want to check what people are looking for on search engines. With tools such as Ahrefs or Moz, seeing what's popping up on the internet will be like picking up drunk cougars after last call.
However, you absolutely shouldn't base your entire blog solely on the most popular keywords. Instead, you will want to cherry pick and sprinkle in keywords that fit your topic and style, to rank in a large number of searches.
To learn more about keyword research, check out this handy guide.
Create a Content Calendar
You want your schedule like you want your boners: consistent and dependable. This will make blogging more manageable, help generate hype for upcoming posts, and give your readers something to look forward to, each week.
You can do a long article once every two weeks, a short one every two days, or something else, as long as you're being steady.
As we mentioned above, while consistency is one side of the success coin, variety is the other. You can use this knowledge to great effect by dedicating certain weekdays to fun, themed events.
For instance, you could have Foreplay Fridays, where you would talk about fun, suggestive topics that don't involve any actual intercourse.
Decide on a Revenue Strategy
Starting a business without a revenue strategy is like raising a kid without opening up a savings account. To ensure your project's bright future, we've prepared three effective revenue strategies that you can mix and match for best results.
These instructions won't turn you into the next Jeff Bezos, but they're sure to stop you from going down. Financially speaking, of course. You can still… wink, wink.
We particularly recommend including a donation button, regardless of whether you turn a profit from ads or affiliate links. Readers who love your content might wish to help you directly, so why not give them a chance?
We will cover said donations, along with affiliate links and ads — all extremely effective monetization methods — in the following sections.
Affiliate Links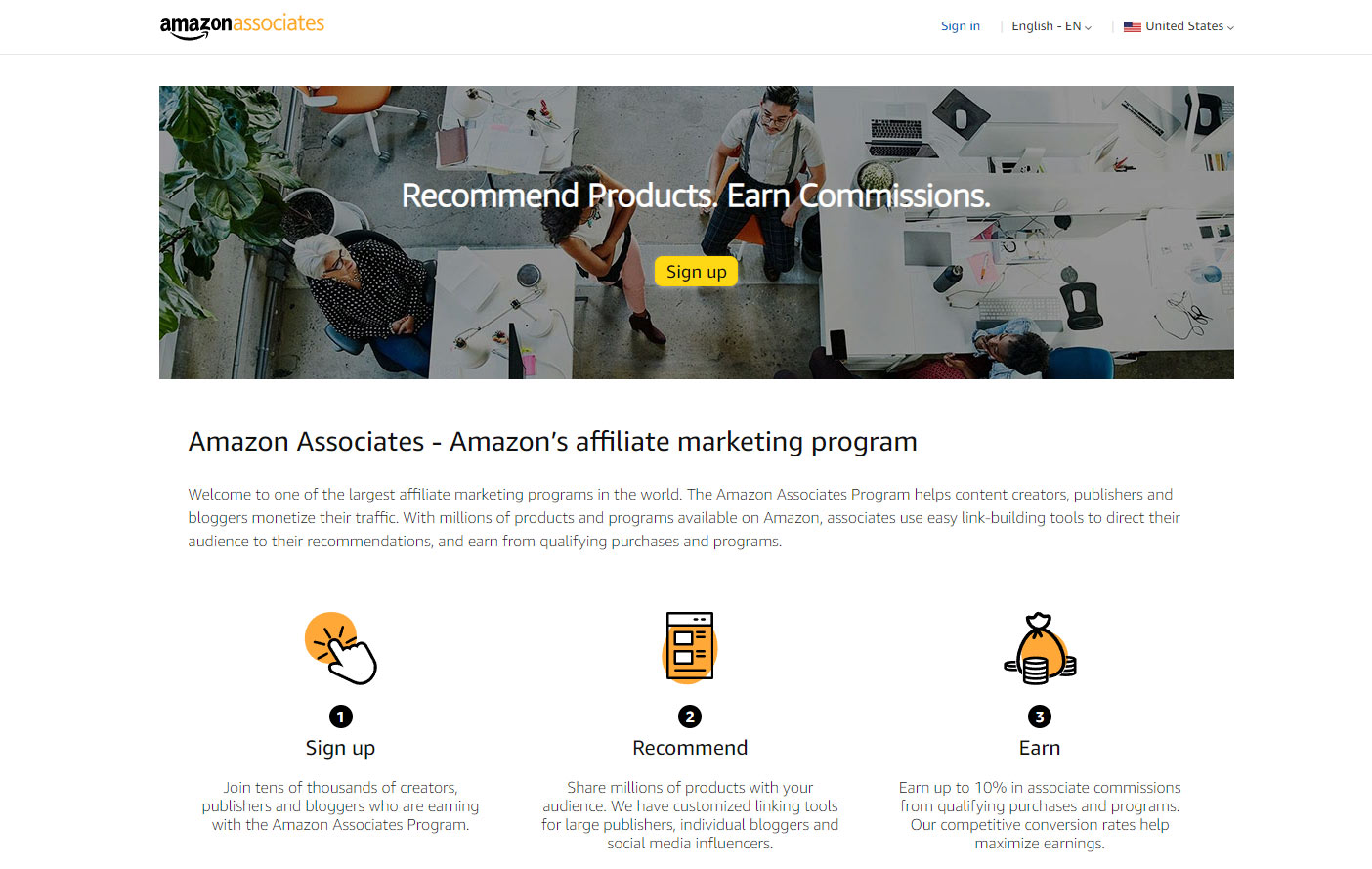 Setting up affiliate links — Amazon affiliate links in particular — is the most effective way to monetize your blog.
Unless you've just woken up from a 20+ year-long coma, you've certainly heard about Amazon. What you probably haven't heard of, though, is the fact that the world's largest online retailer has a well-known and easy-to-use affiliate program, which a huge number of content creators use.
To join the party, sign up on Amazon Associates Central once your blog is up and running. You'll need to enter the required information, and after a short approval process, you'll be able to start generating links to products you're mentioning on your blog.
Once you have the links, you should add them to your published content, and if the readers end up purchasing anything, you'll get paid. They don't even have to buy the item you linked to — you'll get paid if they purchase anything within 24 hours of clicking on your link.
Aside from Amazon, many other platforms offer their own affiliate links. You won't have to pay a dime to join any, but they'll all pay you, as long as your readers buy something from them after clicking their link(s) on your blog.
You can also join an adult affiliate program to easily connect with companies looking for affiliates.
To maximize affiliate profits, write product-focused articles such as reviews or top 5 lists. Naturally, you should avoid doing affiliate marketing for products that have nothing to do with your usual content.
For example, if you're running a sex blog, you probably won't want to promote a site that sells silverware (unless we're talking anti-vampire sex toys). Not only would it look spammy, but it would also lower your content's quality, driving people away.
Ads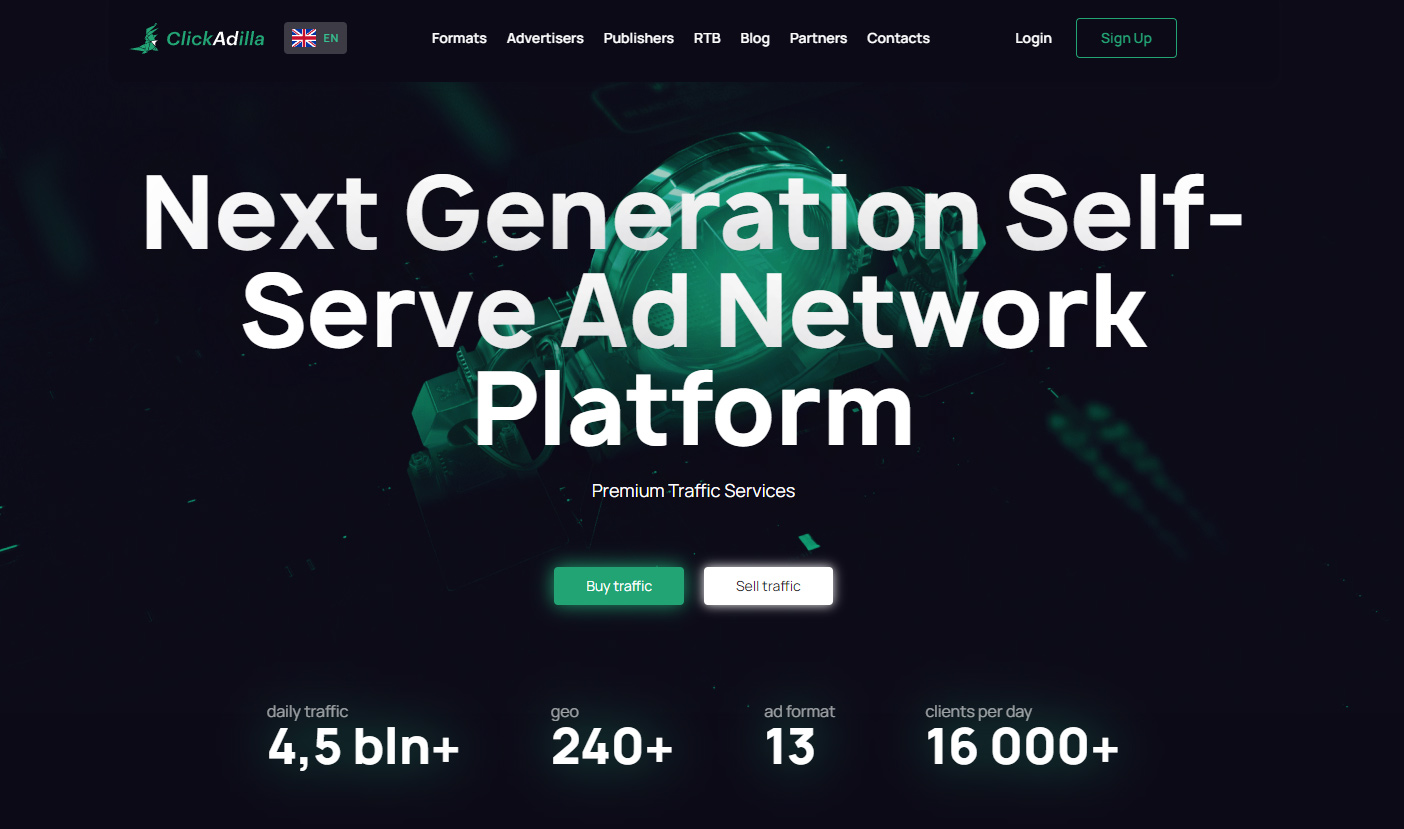 Although placing banner ads around your site might not seem like a good idea at first, when you consider how much you get per view, you will realize why we put them in second place.
Money quickly adds up once you start getting lots of hits, but Google Adsense isn't a good option for adult sites, so you'll want to use adult ad networks.
ClickAdilla, for example, welcomes all types of content, including sexy stuff.
Signing up for an ad network and implementing banner ads is as simple as grabbing affiliate links and adding them to your content. That makes ad networks our top choice for those who don't want to put in a lot of effort into monetization but still wish to make a good living.
Just make sure not to get greedy and bury your site. Sidebar ads are generally okay, for example, while pop-ups, action-triggered ads, ads that play music, or videos with sound can make the reading experience suffer.
Donations
Last, but not least, we have donations.
Now, while they are nice to have, don't think that you'll be living large off of them right from the get-go. As any stripper working the day shift knows, tips may buy you a treat here and there, but you shouldn't rely on them to pay the bills.
Jokes aside, donations do become a viable source of income once you've built up a following. By that point, though, you might find it worthwhile to capitalize on your popularity and create a porn site of your own.
All that being said, if you're blogging as a hobby, covering your costs may be all you need. In that case, donations can be a great and completely non-intrusive way to make a few bucks from your sex blog.
But don't even think of taking donations through PayPal, as they wouldn't touch adult content with a 10-foot dildo.
What you could use is CashApp or Venmo, if they're available where you live. Or better yet, you can check out our list of the 5 best adult payment processors and directly accept payments to your bank account or credit card.
Write and Publish the Content
We've finally made it to what blogging is all about — writing and publishing.
Going in-depth on what makes good writing would make this article way too long, with the added risk of you getting bored or overloaded with information — which is exactly what you might do to your readers if you're not careful.
The only difference is that you'd stick it out because it's important to you, but if your readers get bored out of their minds, they'll just leave and never come back.
To avoid that, we've prepared a dozen tips that you can follow to become a great writer.
You should:
Use simple and to-the-point language
Avoid complicated or overused phrases
Start by stating the point of your article, then elaborate
Use bold and italic font styles to accentuate points, but do not overuse them
Be honest with your headings and message — don't promise readers something just to let them down
Use bullet points to quickly get your point across
Do extensive research so as not to lose your credibility
Write the text according to your audience — if they googled best sex toys, they know what a dildo is
Establish and keep up a consistent and appropriate tone — avoid passive voice, be creative, and don't be pretentious
Hook your readers in by showing them that your article is relevant and useful to them — either by providing sheer entertainment value or valuable information
Use SEO — more on that later
Proofread and edit your text — have a third party read through it to check your work
Just like with content types, here we also need to stress the importance of being consistent — this time with your writing style.
Writing some posts like novel chapters and others like casual rants about sexual encounters might disappoint readers who are only looking for one or the other, reducing your long-term reader retention.
Alternatively, your blog could feature several different styles, as long as you space them out over your schedule and be consistent with them. For instance, you can have more structured content on Saturdays and casual content on Sundays.
Optimize the Content
You don't want your content to be like the G-spot — elusive and hard to find — leaving some to question its very existence.
Especially if you plan on blogging full-time, getting as many hits as possible should be one of your top goals. Planning out and publishing your content will take you far in that regard, but SEO — or search engine optimization — will take you even further.
So, what is SEO? Simply put, it is a collection of methods for structuring your content so that search engines rank you high for relevant searches.
When you do it right, people will be able to find your website on Google's page 1 or 2 when they search for related topics.
Optimization includes many factors, from keeping your writing concise and to the point (to pass the Flesch test), formatting the text, implementing keywords (placing relevant phrases throughout the content, to help search engines' bots understand it), and more. There's no need to worry, though, as we've got just the tips for your jump start.
However, if search engine optimization still seems scary, you can outsource it to us, and we'll make sure that your blog keeps popping up on every relevant search.
To rank well, you'll need to follow a few guidelines:
Pass the Flesch Test
The Flesch test is used to judge a text's readability, quality, and consistency, and scoring high (over 60) on it means that your content is pretty much ready for publishing.
A great way to subject your content to this test is to paste it into Yoast's Real-time Content Analysis Tool, which will also check the article's SEO quality.
Format the Text
If your text is improperly formatted, both users and search engines will struggle with it.
When it comes to formatting for readers, avoid using out-of-date text formatting techniques such as wrapping text around images. Instead, use large font sizes and frequent paragraph breaks as they will make your articles, especially the longer ones, less intimidating and easier to read.
As we mentioned, search engines also care about text formatting, so you'll want to please them, as well.
You'll primarily do that by not misusing headings. Having too many of them can cause search engines to think that your page is spam and absolutely ruin your chances of showing up for relevant searches.
Implement Keywords
Keywords are like lingerie — a good combination will make everything better, but slap one too many and no one will have a good time. Therefore, you'll want to make sure to only use relevant keywords and seamlessly integrate them into the appropriate pages.
Try to slide the keywords in subtly — if they are naturally placed within sentences, readers won't notice them, but search engines certainly will. This means that you'll get completely non-intrusive, passive SEO.
Enrich the Posts With Visuals
Sexting is great, but mixing a few pictures in there will turn up the heat and get the juices flowing much quicker.
The same idea also holds true for your blog. Readers are significantly less likely to become overwhelmed or bored if you break up the text with an image every ten or so paragraphs.
However, those pictures have to be relevant and interesting. An image of a handyman drilling a hole wouldn't exactly be a good fit for any sex blog — unless you're using it as a metaphor for an altogether different sort of drilling.
A latex-clad girl with a strap-on, though, would be just about perfect if you're writing about lesbians or femdom.
If your blog is casual, you can even consider putting in a meme that's relevant to the topic of your article.
Optimize the Images
Bigger is not better! Not when it comes to pictures, at least.
Image size directly correlates with how fast a page loads because large files increase a page's overall size. And since users tend to give up on pages that load for more than two or three seconds, keeping your page's size at a minimum should absolutely be one of your goals.
You can easily achieve this by uploading each of your images to CompressPNG, CompressJPEG, or Simple Image Resizer, to compress it before publishing. Once the resizing is complete, just download each pic back to your device.
We recommend using JPEG images as they provide high quality at very small file sizes.
If you absolutely need transparency, you can use the PNG file format, which is still very efficient.
Optimize the Post Title and URL
Your article's title is like a pick-up line. A good one won't necessarily get you what you want, but it will at least set you up for success.
Using enticing language and giving a clear idea of the article's content is the right approach. A good post title would be something like, "How breath play helped me trust my boyfriend," while a bad one would be vague and uninteresting, such as "Sex story number 13."
When it comes to URLs, you should always try to make them fully readable and as close to your actual title as possible. Use hyphens instead of spaces and avoid including unnecessary details and symbols other than hyphens.
For example, the breath play article we mentioned above would have the following URL: yoursitename.com/how-breath-play-helped-me-trust-my-boyfriend.
Set up the Meta Title and Description

Meta titles are like your Tinder profile, but for search engines. It's what they see when they read your blog's URL and, by extension, what end users see in the results. So, you'd better make a good impression if you want a swipe right.
Good meta titles are usually identical to your article title, but they don't necessarily need to be. You can use a headline analyzer tool to check if one of yours is enticing enough, and if it isn't, you can rewrite and replace it.
Having said that, these should always include the main keyword related to your article and accurately reflect its content.
A meta description is that little snippet of text you see under each page's title on search engines. You should keep it brief and clear for a couple of reasons.
Firstly, if it has over 160 characters, the search engines will perform a lipo and trim the excess fat — leaving you with an incoherent description.
Secondly, your aim here is to entice readers rather than bore them with details. Give them just enough to know what they're getting, but not so much that they can resist clicking to find out more.
Both the meta title and the meta description can be configured through the admin interface. We can't guarantee that this feature is present in absolutely all site management panels, but CMS platforms like WordPress make setting them up especially easy.
In addition, Yoast's industry-standard plugin can help you fix up your content to make the metadata even better.
Use Proper Tools
SEO tools will let you check how effectively you've applied our previous tips, and possibly make some tweaks to keep you on the right track. Without them, you'll have a lot of trouble predicting how search engines will handle your content.
As the creator of the world's biggest search engine, Google provides a wide range of SEO tools, the most influential of which is their Google Site Kit WordPress plugin, which highlights a variety of important stats, and points out areas where you can improve.
But if you're not a fan of Google and its constant spyi — ahem — "data collecting to improve your user experience," you can use HubSpot's Website Grader, instead. It will perform similar tests on any website, and you'll get all the information and tips you'll need after entering your URL.
Start Promoting Your Blog
With your content published, monetized, and optimized, it's time to grab the readers' interest.
Sure enough, SEO will bring a lot of people your way in the long run, but for more immediate results, you'll want to do some direct promotion.
Here are some of the best ways to do so.
Social Media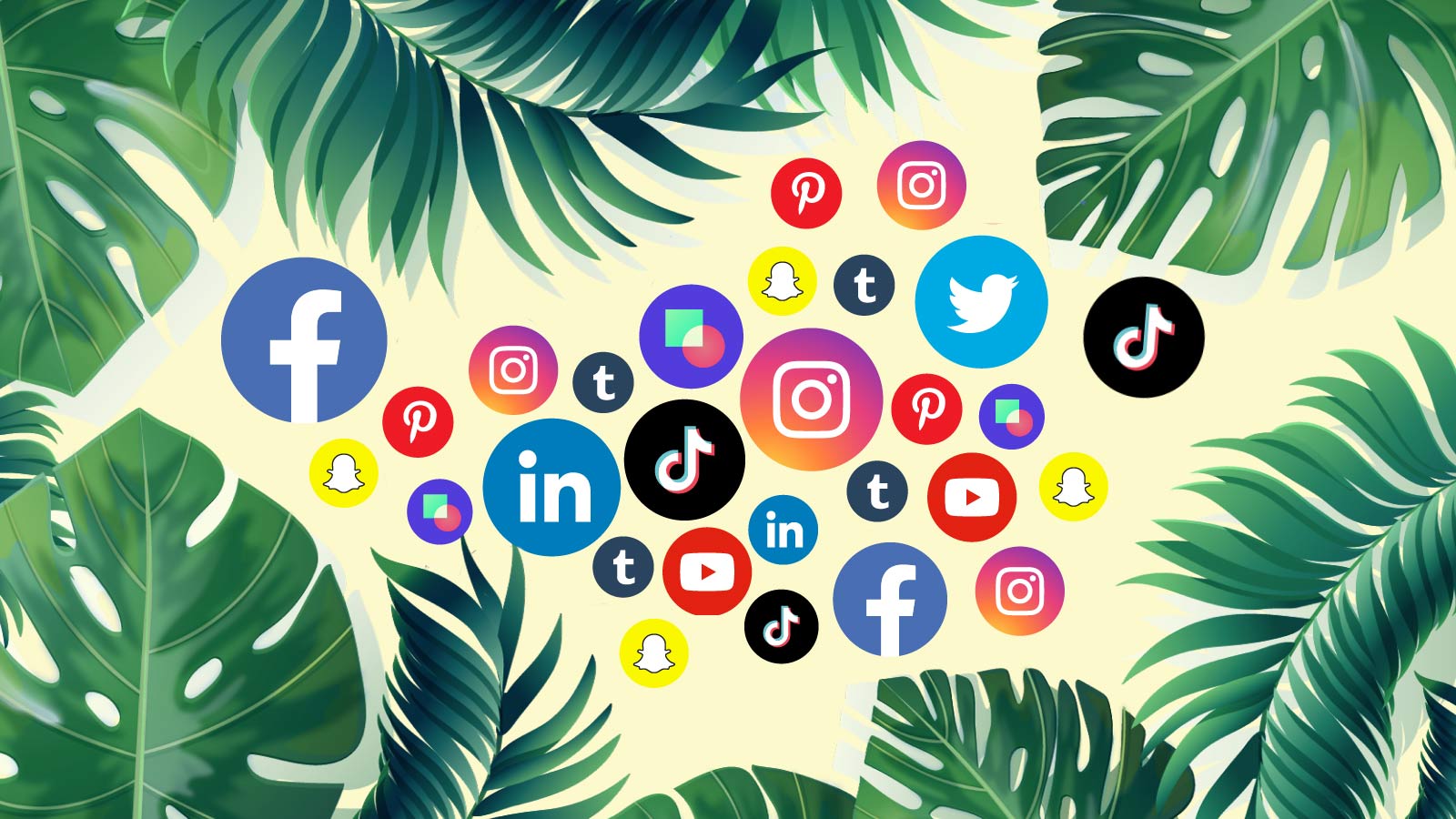 In this day and age, almost everyone is on social media — including a huge chunk of your potential audience.
If you already have a presence on a specific site, that is your best option because you can skip the time-consuming step of building a following. If you're a new blogger — or have the time and energy to expand to a new platform — then Twitter and Instagram will be your best bets, and here's why.
Twitter allows most types of content, with the exception of anything illegal, of course. This makes it an excellent choice for promoting a sex blog, as your posts are unlikely to be removed.
To make use of it, share each of your articles on Twitter and be generous when adding tags. Use any and all that may apply to your content, so that your posts appear in as many search results as possible.
Instagram, on the other hand, does not allow sexually explicit content, but it does make becoming famous much easier.
Like with Twitter, you can post on IG each time an article goes live on your blog, as long as the article titles aren't too raunchy and you don't share any graphic material. If you do it right, Instagram will allow these posts to reach the explore page, where they will be visible to everyone who might be interested.
Guest Blogging
Guest blogging entails you posting an article on another sex blogger's site, or vice versa. This encourages one blog's readers to visit the other, resulting in increased viewership for both.
You'd be sort of swapping sites and audiences for a brief while, so you could call it the blogging version of swinging.
When writing guest articles, use the same style that you would on your own blog, so readers don't end up disappointed when they come over and find a completely different type of content.
Email Marketing
Even in the age of social media, email marketing remains a highly effective strategy.
The coomers are fine and dandy, but you'll also want to reach out to the boomers.
Namely, you should build a mailing list by providing an incentive for readers to subscribe to your newsletter, such as a monthly exclusive article. Once you've built a mailing list, send out emails for each new post, to drive traffic to it.
Before sending any promotional emails, make sure that they are clear, grammatically correct, and concise. Remember, the idea is to get people to read the linked content, not waste their time with filler or turn them away with errors.
Brand your emails, but don't go overboard. Also, avoid sending entire articles via email, as doing so will leave your readers with no incentive to visit the actual blog.
Conclusion
And here we are! The article may be nearing its end, but your sex blog journey is just about to begin.
Why deal with an office job, annoying colleagues, regulations, or a constant stream of orders from the top? Be your own boss, write about what you love, and make bank while doing so.
And if you're having jitters before taking that big leap, know that we'll be here to help, and make things exciting rather than daunting.