Did you know that well over 100,000 new domains get registered each day? Or that there's approximately 2 billion websites out there?
Apply the estimate that 30% of all internet is porn to those numbers, and you get around 30,000 new porn sites per day, joining an existing pool of 600 million. That makes your upcoming porn site a dribble in an ocean of cum.
But that dribble can easily gestate into a thriving business if you invest some time and effort into growing your brand and making it stand out. After all, people wouldn't be jumping on the porn bandwagon if it wasn't profitable.
One way to make your porn site notable is to give it a great name and porn domain. This isn't something that you should rush into, even though you can change them later.
Renaming a site and moving it to a new domain will always cost you rankings and traffic. It's like changing your name and address — everything might be shiny and new, but you won't be getting any flowers or admirer letters for a good while.
And while it's true that a domain won't impact SEO as much as in the internet's earlier days, every little bit helps. Yes, branding has become more important, but using exact match keywords in a porn domain name will still give your site a notable boost.
This article will teach you how to get the best possible name for your website, along with a domain that fits it like a well-lubed condom.
Domain Names and Extensions Explained
Along with your niche, a domain will be one of your first choices when starting a porn website. It consists of two parts: a domain name and a domain extension.
If we take Vicetemple.com as an example domain, the Vicetemple part will be the domain name, while .com will be its domain extension.
A website's domain name will usually, but not always, be identical to its actual name. We absolutely recommend keeping them the same with your site.
The less brainpower people have to use to find you, the more their blood will be free to rush to other areas, if you know what we mean.
Extensions are there to clarify a website's purpose or location, but as a future website owner, you can use one to claim an otherwise-taken domain name.
Let's say that you want to create a website called LetsHaveSex.com, but that name is taken. You'll instead be able to make a WeBang.net or even a LetsHave.sex.
Now that you know what these are, you can start thinking about your porn website name.
5 Tips for Choosing a Porn Domain
Choosing a porn domain doesn't have to be hard. Follow our tips below, and you'll be able to come up with a great domain for your porn site in no time!
1. Purchase a .com When Available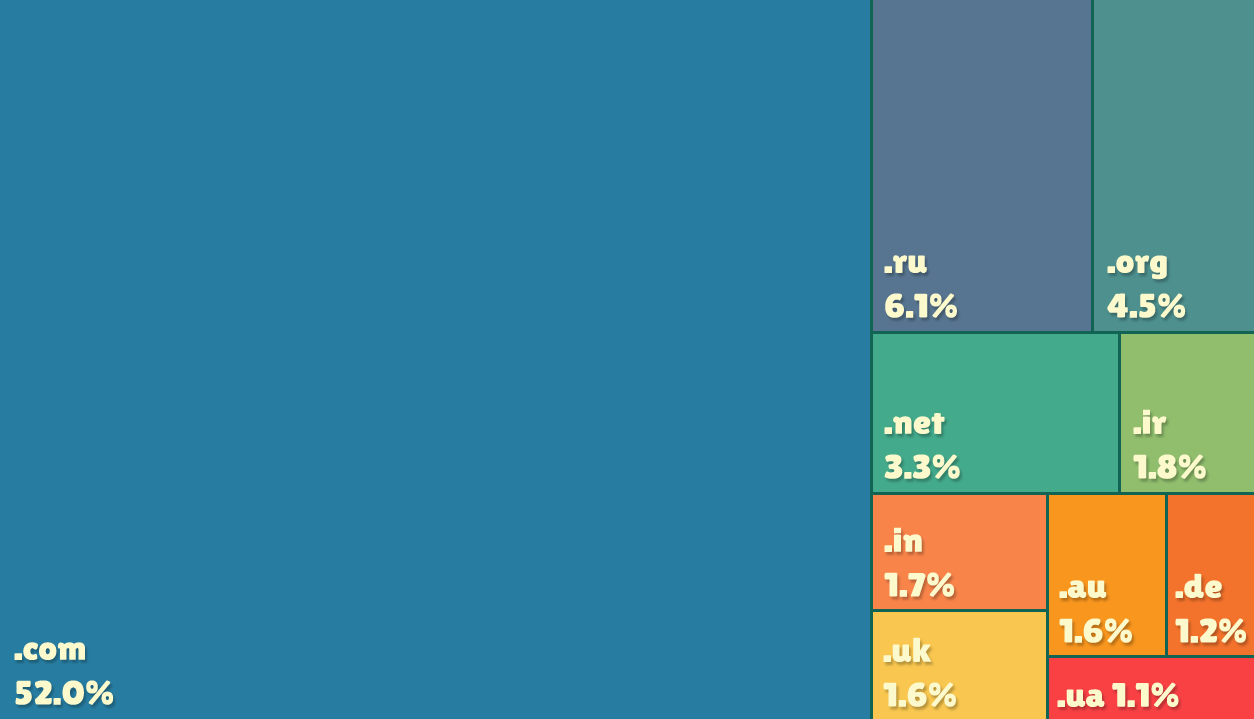 The Internet has been accessible for nearly 30 years, and .com's are still the number one most powerful Top Level Domain (TLD) extension. That is the case because of two main reasons.
First, .com's are the most memorable domain extension in the consumers' minds. That's hardly surprising, given that 52% of the world's domains end in .com.
Another reason behind their popularity is the fact that Google and other search engines seem to prefer them when it comes to ranking and SEO.
Another popular TLD extension is .net. So, if you can't get away with .com on your ideal domain name, that one would be a great alternative.
2. Consider a Specialized Domain Extension

Believe it or not, exceptions to the .com supremacy do exist. In certain cases, getting a specialized domain extension might be preferable to the tried-and-true route.
One of those cases would be when you're targeting a specific country. For instance, if you're making a German-language porn site, you'll get a lot of mileage out of Germany's .de country code top-level domain (ccTLD) extension.
When you use a country's ccTLD, you tell that country's citizens that they come first in your eyes. They will feel appreciated, and will appreciate your website in return.
Incidentally, the porn industry as a whole is another case where going with .com at any cost may not be the best idea. Why? Simply, because domain extensions tailored to the adult industry are a real thing.
From .adult and .xxx to .webcam and .exposed, these are not only striking and memorable, but also highly affordable. And if it happens that the .com version of your idea is taken, the adult-friendly domain version is probably available.
For example, let's say that you want to start an Indian maid porn-focused website, and that IndianMaid.com is taken, with the owner asking for over $4,000 for ownership rights. Fuck that!
Slap on a .porn to make IndianMaid.porn (or an alternative) and you'll have a targeted domain name that won't be confused with an actual Indian maid cleaning service.
To check the availability of any domain ideas you may have, visit our domains page.
3. Experiment With Word Play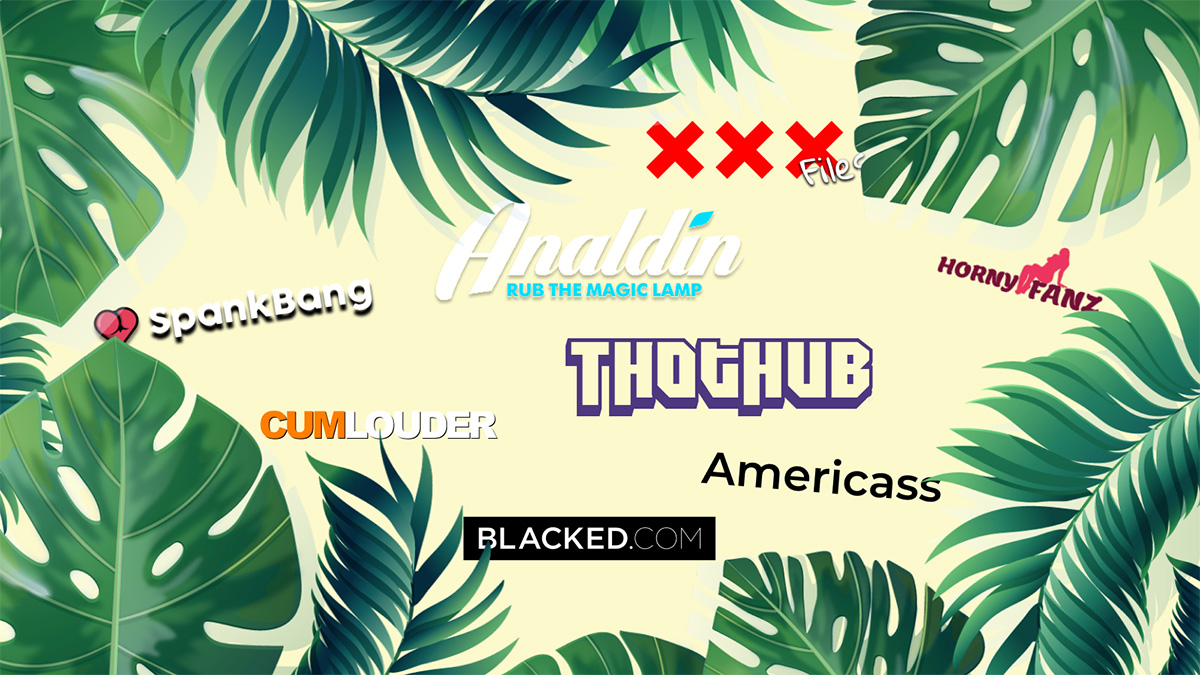 So, while getting a .com domain would be preferable, you can still go far by just being creative. For proof of that, look no further than the 36th most popular porn site in the world: Fantasti.cc.
Obviously, this site's domain doesn't end in .com. However, the .cc that Fantasti picked is far from being a random choice.
Even though that domain extension technically belongs to Cocos Islands (an Australian territory), it's safe to say that Fantasti.cc is getting more hits than you'd expect from the 600 or so people living there.
So, Fantasti.cc isn't targeting Cocos Islands, but playing with words. They're using the domain extension to simply spell out Fantastic in a creative way.
So, what can the 36th most popular porn site in the world teach us? Several things.
First off, a good brand name for a porn site doesn't even need to hint that it's about porn. Fantasti.cc literally tells us nothing about ass, tits, or bodily fluids.
It's subtle, low-key, and when the wife asks why you spent $185 dollars on Fantasti.cc, you can just point to your hobby without worrying about getting yelled at.
Another popular porn site that uses wordplay is Fuq.com, which is unintentionally close to the acronym FAQ, and intentionally meant to be read as Fuck. YouJizz.com is another off-the-cuff porn name that accurately describes its audience in a humorous way.
4. Think About Branding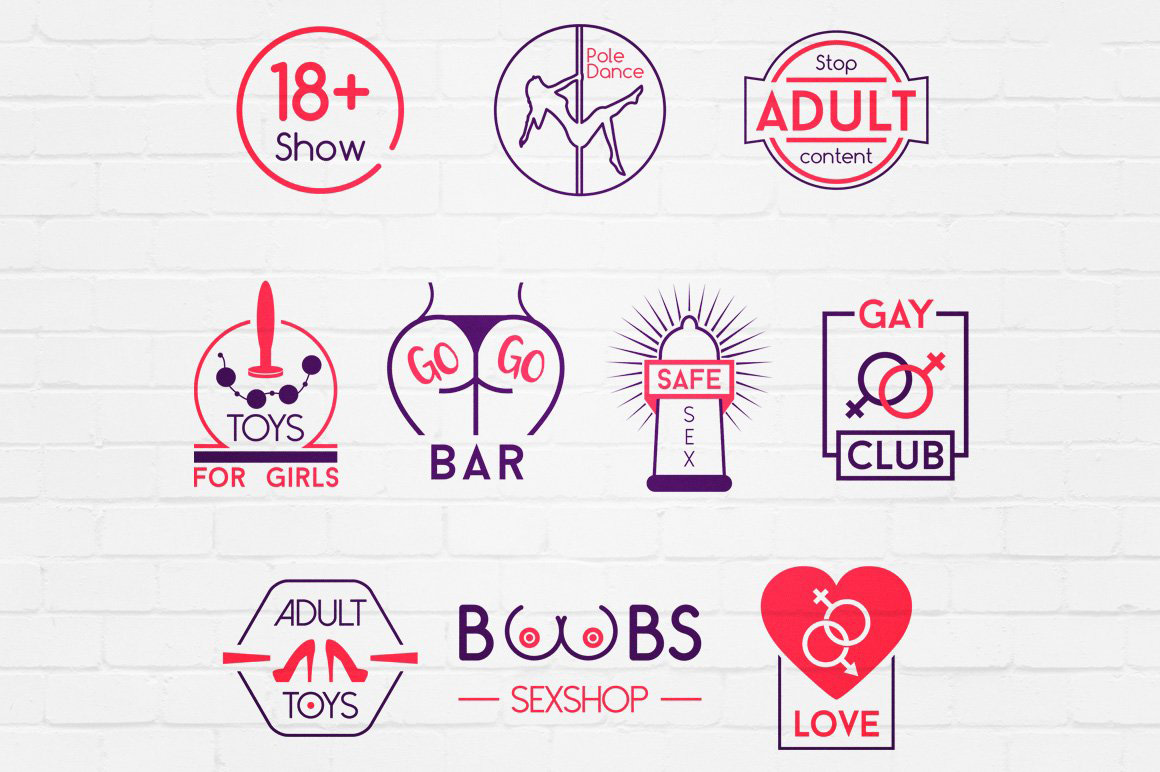 The best thing about branding a porn website is that you're free to have fun, think outside the box, and try different things that wouldn't fly in other industries. Here are a few branding factors to consider:
Your porn brand doesn't actually have to mean anything! Google and YouTube have no specific meanings, and neither do Xhamster.com and Xnxx.com. The former has nothing to do with hamsters or animals, and the latter is not an acronym for anything specific.
Be unique. There's tons of copycats in the online porn space, and following them won't take you anywhere. Stand out by coming up with an interesting name, tagline, logo, color scheme, graphic design, or anything else you can think of. Take Vicetemple, for example. Do we look like all the other sites you've seen during your research on making a porn site?
Make your porn website name easy to remember. Keep your domain name short and simple. When it comes to its number of words and syllables, less is always more. Just look at the top ten most popular porn sites on the web. Eight of them have one to two syllables and nothing more.
| | | |
| --- | --- | --- |
| Rank | Domain | Worth |
| 1 | XVideos.com | $52,384,574 |
| 2 | xHamster.com | $33,848,494 |
| 3 | Pornhub.com | $30,139,070 |
| 4 | XNXX.com | $18,049,440 |
| 5 | Redtube.com | $15,110,055 |
| 6 | YouPorn.com | $14,071,239 |
| 7 | Tube8.com | $6,567,618 |
| 8 | Beeg.com | $4,126,545 |
| 9 | YouJizz.com | $3,458,070 |
| 10 | TNAFlix.com | $2,921,849 |
5. Use Thesaurus.com And UrbanDictionary.com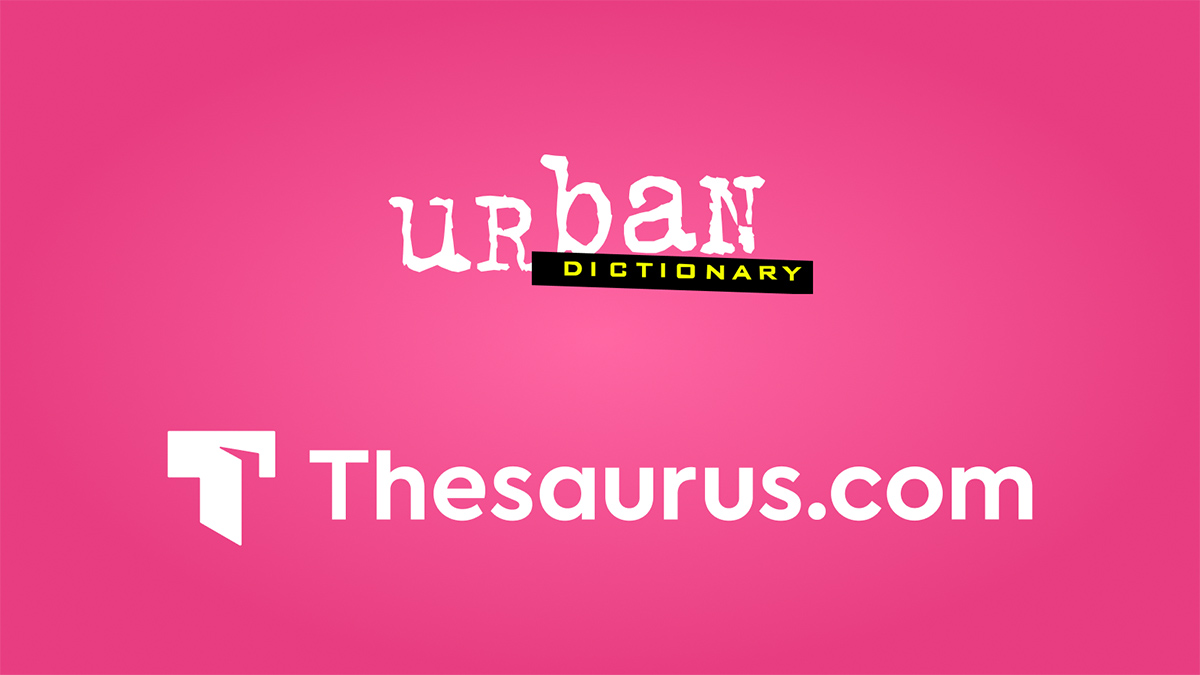 No matter what we say about branding, experimenting, or being simple yet unique, coming up with a great porn domain name can be as hard as a sex offender near a women's support group.
Odds are that you're going to check off several different ideas before you find a porn website name that actually fits what you're trying to go for. And even then, you might still see room for improvement.
If that happens, resources like Thesaurus.com and UrbanDictionary.com can become your secret weapon.
Just look at the 8th most profitable porn site on the web: Beeg.com. Beeg is Scottish slang for blowjob. It's a short, one-word domain name that covertly describes the porn site.
You can start working on such a gem by looking up slang words on UrbanDictionary.com. Add what you find to a list, then run that list through Thesaurus.com.
Catchy terms with hidden sexual meanings are almost always a good choice.
For example, a quick check for Irish slang on Urban Dictionary produces some interesting words, one of which is langer. Apparently, langer is Irish slang for penis, specifically dickhead.
A quick search for the definition of the word langer on Thesaurus.com tells us that it means long. Checking out synonyms for long, we come across several interesting words that could be used as porn domain names:
Elongated
Enlarged
Prolonged
Lasting
Towering
Stretched
Again, your audience will be using their lizard brains to search for porn, so it'll be best to avoid complex words. Don't make them think too much.
A short synonym for elongated, for example, is extended. Not only is Exxxtended.com available, but it would use one word to accurately describe a sex-related website.
What Not to Do When Picking a Porn Domain Name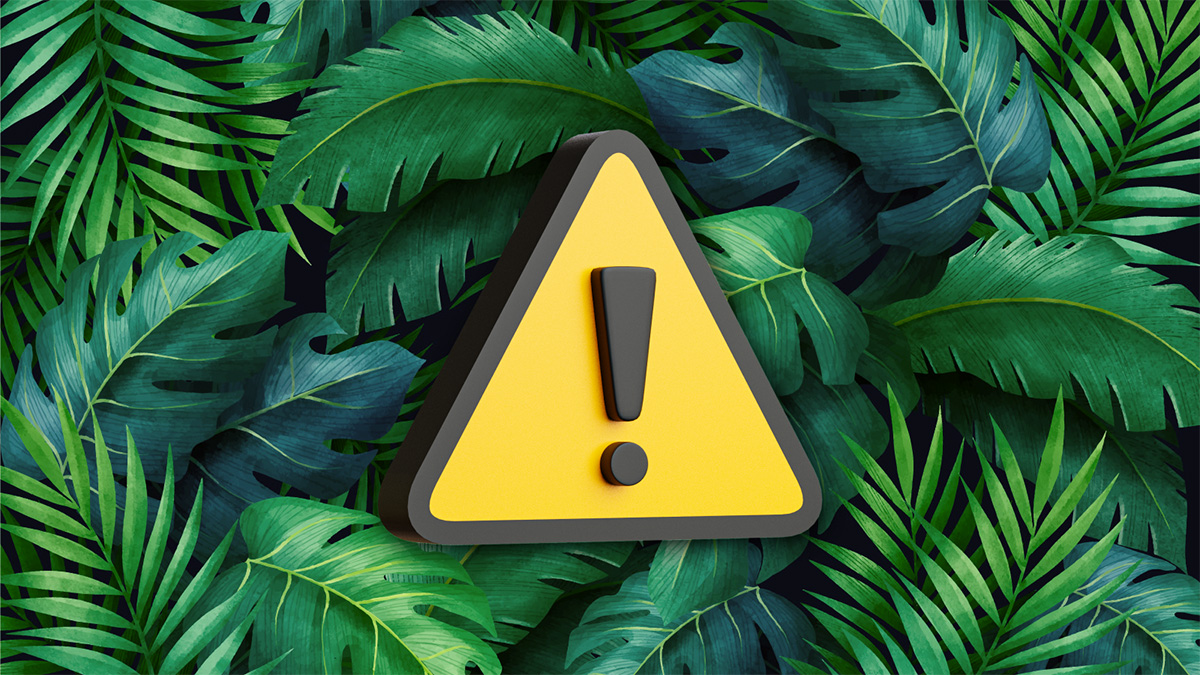 Everyone makes mistakes. Luckily, we've blundered enough times to learn from ours, and made the list below so that you won't have to.
Don't Use Copyrighted Terms
A domain name like MarvelAssvengers.com might be funny, but it won't be worth the inevitable lawsuit from the copyright holders. Likewise, making an IndianPornhub.com wouldn't be a good idea, as Pornhub is a copyrighted term.
Even if you end up winning the inevitable legal battle, your website may get suspended until the court makes their decision — which could take years.
Also, think about it: this is your project, where you are your own webmaster, with complete authority over what you publish. Why risk everything by not being original, when you can stay in the clear by being unique?
Don't Use Commonly Misspelled Words or Awkward Word Combinations
If users have to think to remember your porn website name, it's not good.
So, avoid using words like embarrassment, as a lot of people will struggle typing out the exact number of R's, S's, and even M's. Also, word combinations that join at the same letter, like nakedduos.com, are never a good idea.
Don't Use Excessive Words, Hyphens, and Numbers
While these may make a porn domain look nicer, they won't help anyone navigate to it. At the end of the day, your domain exists so that people can find your site with little effort.
For instance, a website called Online5ex.com would be bad because not everyone will get the similarity between the number 5 and the letter "s," making the "sex" part of your domain difficult to spot. A domain name such as OnlineSex4You.com would be fine, though, as the number would not hide the adult part of the message.
Similarly, a domain with a lot of words and hyphens such as blondes-getting-rammed.sex just doesn't flow. Even worse, visitors might forget about its exact name and struggle returning to the site after finding it once.
You don't want your visitors using their heads. In fact, the more of their blood rushes to their crotch, the better.
Don't Overthink Things
As mentioned above, there are currently around 2 billion websites in the world, and over 100,000 get registered each day. This means that domain names sell quickly, and if you wait too long, someone might make the first move and take yours.
There's no reason to be overly cautious because domain names are affordable – they cost around $31 per year. Sometimes, you just need to take your shot and see where things go.
Don't Skimp on Privacy Protection
In this day and age, you're being tracked wherever you go and whatever you do. While a VPN is a great option, it won't shield your WHOIS information from the many tools anyone can use to check who's behind your domain.
To protect yourself and your loved ones, and keep your little affair with Vicetemple secret, you should use our privacy protection feature.
The feature is a domain name add-on that you can pick during checkout. It only costs $7 per year, but it'll guarantee your privacy on the Internet. Who could say no to that.
If your budget can't cover both privacy protection and the hosting plan you want, we suggest opting for privacy protection and going with a cheaper hosting plan. In fact, we recommend it even if you have nothing to hide and want to proudly state that you own a porn site.
At the very least, doing so will prevent spammers from bombarding your email address with thousands of messages.
With all that out of the way, deciding on a new domain shouldn't be too hard. And once you know what you want, you should have it registered.
Register a New Domain With Vicetemple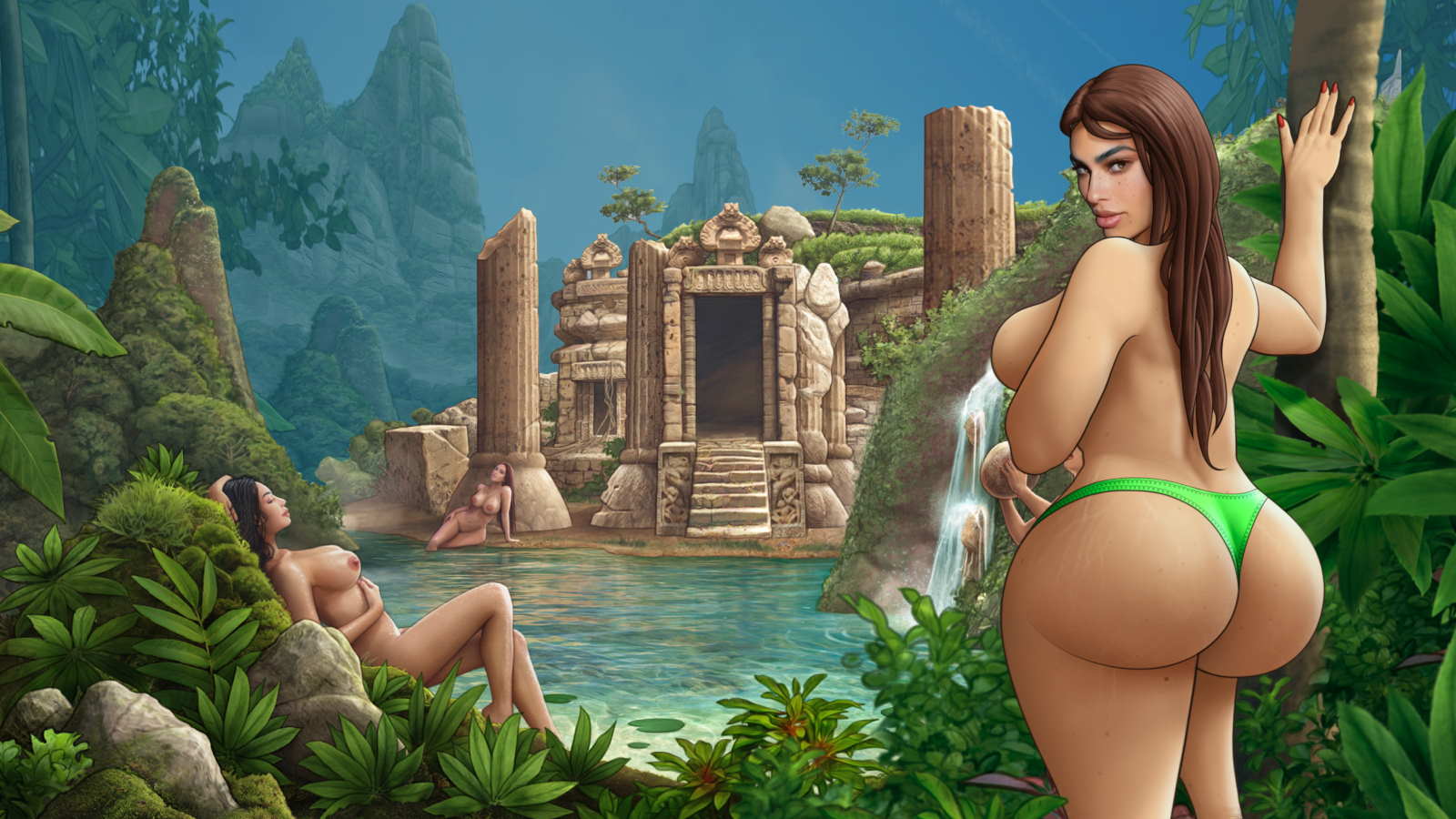 Much like getting a blowjob, registering a new domain with Vicetemple is quick and will leave you satisfied. The process includes the following steps:
Checking if your preferred porn website name is available in domain form
Adding the domain name and extension to your cart (preferably along with ID protection)
Paying for your order
For a full breakdown of the process, consult our in-depth guide.
Everything Else You'll Need For a Porn Website
So, you've found your porn website name and turned it into a memorable domain? That's a great start!
However, you'll need more than that for your site to get heads turning and zippers opening. Specifically, you'll want to cover two additional matters: web hosting and a website theme.
Simply put, web hosting is what puts your site on the internet. As we've explained elsewhere, though, your run-of-the-mill web hosting won't suffice for a porn site, or at least not a good one.
You'd struggle with speed, storage space, maximum traffic, and even safety. And performance issues are anything but sexy.
What you need is a specialized solution, and the doors to Vicetemple's bedroom are always open. Just pick your perfect match from our catalog, and we'll happily put you on the world wide web.
Or, if you're unsure what you need, just drop us a message and we'll help you choose.
Now, while an adult website theme may not be necessary, most prefer it over hiring designers, developers, or possibly even coding a whole site by themselves.
Installing a bad boy like our state-of-the-art PornX will give you a user-friendly and fully functional porn site in less than an hour — as well as save you time and money. Even better, you won't have to deal with any technicalities, as our support team will handle the installation process.
Conclusion
With your domain, hosting, and theme out of the way, you're all set to start turning your new porn site into a porn empire. If you want to learn more about that long and rewarding road, check our guide on starting a porn site.
Creating a professional adult website has never been easier — why hesitate? Start your journey now, and we'll be here to help you with anything you might need along the way.