Summary
Are you short on time and cannot read the whole article? Bookmark it for later and check out this summary now. If you want to know all the details about how to start a dating site, this is the guide for you – just make sure you read through to the end. If you need a quick summary, there are nine steps to starting an online dating website:
1) Pick a Niche
The right niche will inspire the right profit, so take your time while deciding on one. Start with a broad niche and then do some research to see if there is a specific one you should focus on. Whether you're passionate about it or not, it doesn't matter too much, as long as you're ready to roll up your sleeves to make it work. Remember to test the niche, though — you have to know it's profitable!
2) Choose a Domain Name
Again, take your time, even if you believe that what you've come up with is good enough. Your domain name should be easy to recognize, short, and catchy. Keep it simple — this is not the time to show off your vocabulary.
Don't think we don't know the struggle; just thinking of the domain name is tricky enough, and you'll also need a suitable extension. Luckily for you, we've compiled all the best adult domain options.
3) Decide on a Hosting Company
Slow loading times and plenty of downtime will be the death of your dating site — but not if you choose a reliable hosting provider. Vicetemple has got your back here; with us, your website will not only start off strong but continue to grow and become better in the future.
4) Create a logo
Apart from being unique, your logo has to be instantly recognizable and stay with your users long after they leave your website. That's why we recommend brainstorming some ideas with designers and picking a logo that will allow you to foster brand loyalty. Don't know where to start? Get a professional logo for your adult website from experts.
5) Choose a Website Template and Customize it
Nothing can stop you from building a website from scratch, but since that requires a lot of work (not to mention resources), we recommend checking out online scripts, themes, and templates. Don't worry — we've done the research for you and compiled all of the most popular options in one place.
6) Screen the users (optional)
Big names in the online dating niche are starting to understand the value of background checks. However, this may be too time-consuming for you in the beginning. Keep in mind that even though screening the users is a good idea, it's definitely optional and something you can implement later on.
7) Choose a Revenue Model
Making money with your dating site requires you to choose a revenue model that works both in your and the users' favor. One of the most popular options is the freemium model, but there are some other methods you could use to supplement your income.
8) Come Up With a Marketing Plan
A solid marketing plan should guide you in the right direction and let you avoid some potential obstacles on your way to success. However, it's not a must, especially if you're new to all of this. If your idea is good enough, a marketing plan isn't necessary — it won't be the key to your success.
9) Advertise and Grow Your Business
Once everything is set up, you should advertise your business, assess the results, and adjust parts of your advertising strategy that simply don't work. Social media will be your best friend here, but don't underestimate the power of blogging and partnerships.
HOW TO START A DATING SITE
Long gone are the days when you would simply go out to a bar with a group of friends and hope you meet the love of your life there. Of course, that isn't to say random encounters with soulmates aren't possible — Hollywood is still eager to convince everyone they are. But the average Joe or Jane is likely to try their luck online, which is why you, as a savvy entrepreneur, ought to look into how to start a dating site.
Now more than ever, men and women are turning to online dating to find their next hookup or perhaps someone to spend the rest of their life with. When you take into account how busy everyone is nowadays, it's easy to see how online dating has become the prevalent method of finding love.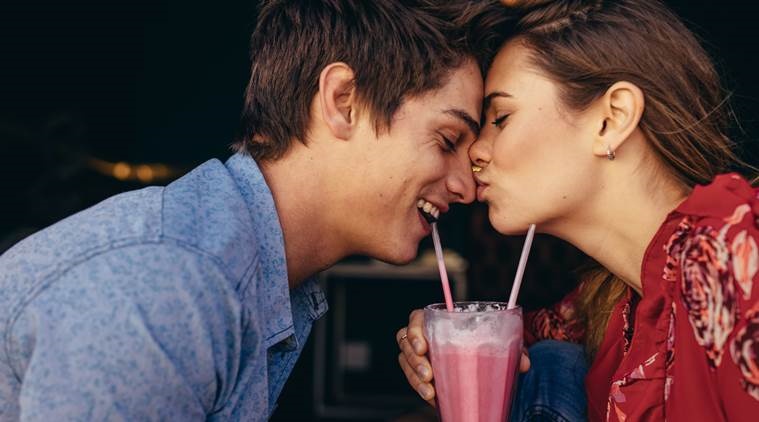 Career-driven individuals don't have time to visit bars or go on blind dates, and even if they could squeeze a date into their schedule, it better be worth it. Besides, many people, especially introverts, would prefer to avoid social gatherings as much as possible — but they still need that special someone, which is where you come in.
You can create a dating website that caters to their needs precisely and actually helps them live more fulfilling lives. The question is — would starting a dating site be profitable in the end?
Should You Create a Dating Website? The Stats Say 'YES'
The success of the most popular dating platforms today speak in favor of your learning how to start a dating site. Roughly 40 million Americans are using dating websites and apps, which is, let's face it, an audience every entrepreneur is dreaming about. The biggest player in the game is Match Group, which has fathered Tinder, Match.com, and OkCupid — apps and websites that have become almost synonymous with online dating.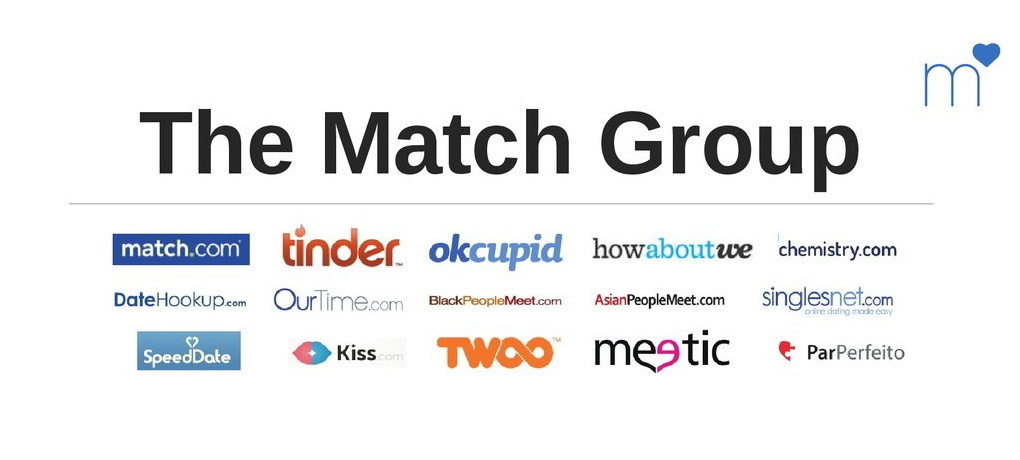 With a 25% market share, Match Group is superbly successful, and its results are all based on its smart use of algorithms and attractive features, which cater to most, if not all, of the population. Thus, it's no surprise its revenue is outstanding. Just in 2019, Match Group generated $2.05 billion, and its user base grew to more than 9.8 million subscribers worldwide.
But you know what's actually the best part about going into the online dating business? There's room for everyone, as long as you play your cards well. As you'll soon find out, the success of any platform comes down to how it has been perfected to match its users' needs and how you advertise it. Today, you'll get to learn just how to use that to your advantage and build your own dating website.
How Does a Dating Website Work Anyway?
Now, obviously, before you can create a dating website, you first need to figure out how these sites actually work.
In modern society, compatibility is everything. Back in the day, it was enough for people to be of a similar social class to be hailed as a "perfect match." Today, however, finding love online, or even a hookup, is much more complicated than that. For one, both men and women are the pickiest they've ever been. Second, nobody wants to waste their time on people who aren't a good match, both when it comes to social status and general interests.
The problem? Creating such an algorithm takes time and effort, not to mention know-how.
Luckily, you don't have to fiddle with it, not when there are dating scripts and themes! These come with everything you may need to create a dating site right now, including the algorithms. Basically, if you're looking to quickly launch your website and start earning money through your dating site, scripts and themes are your best bet.
HOW TO START A DATING SITE: 9 STEPS TO SUCCESS
Now, you may be wondering — if you're to create a dating website, how on Earth will you get all the information on the users to actually get some good matches? Well, that's what questionnaires are for. eHarmony, for example, requires each user to fill out a 400-question psychological profile. That may seem a bit excessive, but it's the only (and the best) way to match someone with the right person. The more you know about the users, the better the chances of connecting them with their soulmates.
More importantly, if you want to create a dating site, you have to keep in mind that profit will be your end goal. So the website's functionality has to match your financial goals, i.e., it has to provide excellent results so that you can turn the site into a profitable venture. If it's never matching the right people, it won't become the next big thing, that's for sure. After all, Tinder and eHarmony aren't popular because someone said they should be — their success rates have made them household names.
Want to reach the stars with your dating website? Here are the nine steps you should take:
Choose a niche
Pick a domain name
Choose a hosting company
Create a logo
Pick a template and customize it
Do background checks on the users (optional)
Pick a revenue model
Make a marketing plan
Advertise, analyze and grow your business
Figuring Out The Right Niche
In order to create a dating website that will not only attract new users every single day but actually make a good enough profit for you to live off it — you need to find your niche first.
What is a niche in terms of online dating, you may ask? Well, in this industry, the right niche is EVERYTHING. It's the target audience you are looking to attract. Given how many types of people there are in the world (uncountable), as well as interests, it can actually be whatever you want.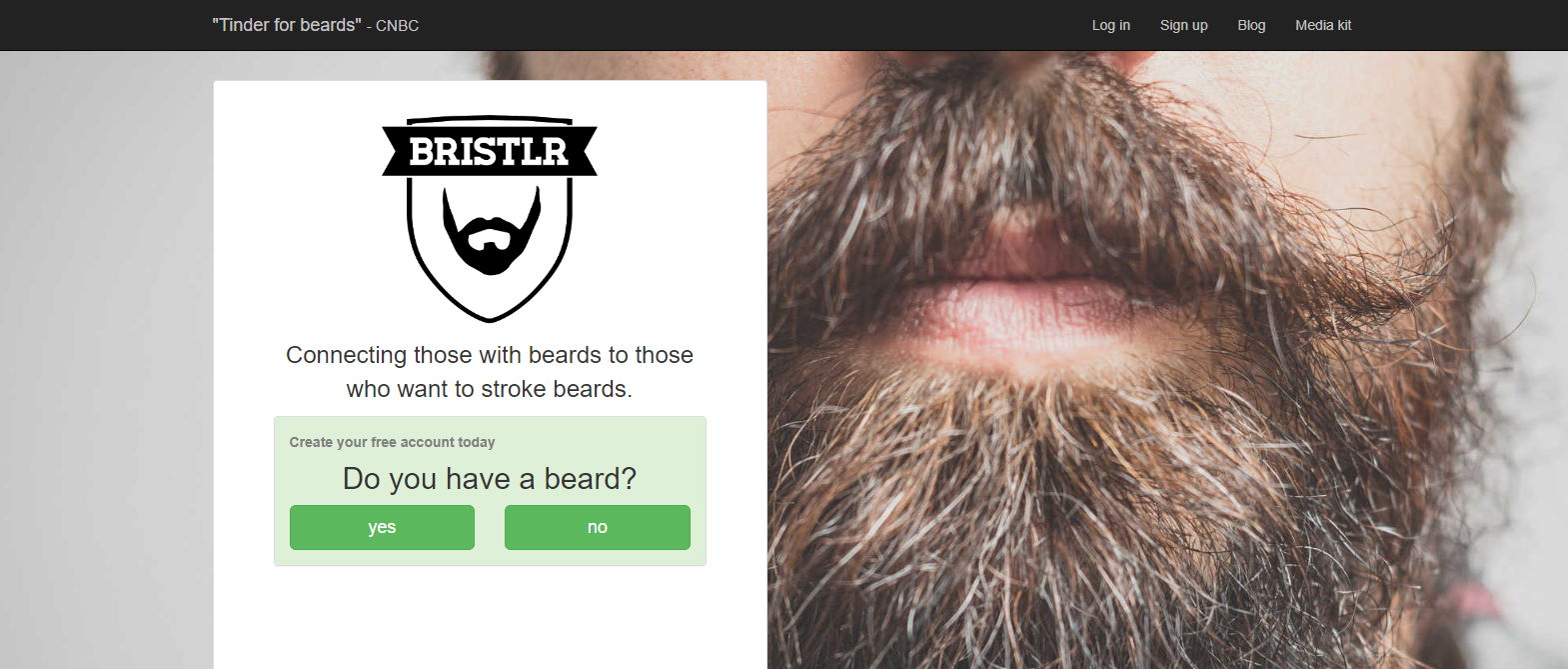 There's a caveat here you ought to keep in mind — you do have to make sure the niche isn't too obscure. Picking one that only a handful of people would be interested in would be a total disaster in the long run.
An obscure niche would be a dating website dedicated to snow globe lovers. As random as it may sound, there are indeed huge fans of snow globes around the world. But are there enough to form a decent target audience? Probably not. Vegans or digital nomads, on the other hand, would constitute a much broader — and therefore more eager — audience.
Figuring out your niche is the first step toward learning how to start a dating site, so it's best to devote to it as much time as you need to. Here are a few tips you can rely on to find that one niche that not only sparks joy but inspiration too:
1.1 Look Within Yourself and Find Out What You're Passionate About
Though it may not seem as important as having a gorgeous website, a passion project is always a better idea than a project driven by profit only. Therefore, if you want to learn how to start a dating site, figure out what you're truly enthusiastic about first.
Is it sports, music, food, or perhaps travel? When you have a broad niche in place, go deeper, and find a more specific one within it. Try to take into account every single aspect of the niche and what the people in it would love to see, as well as who they would like to meet.
However, don't think that you should give up on your dating site just because you aren't driven by passion. If you're only trying to make easy money online — more power to you! Passion isn't a prerequisite to success, as long as you take whatever you're doing seriously. So, if you don't have a specific niche in mind (or you're juggling a few of them), you can skip this step and focus on research instead.
1.2 Do Some Market Research
Once you have your niche, it's time to check whether there is a market for it. Fortunately, that's easy enough to find out with a little bit of help from Google Keyword Planner (or a similar tool).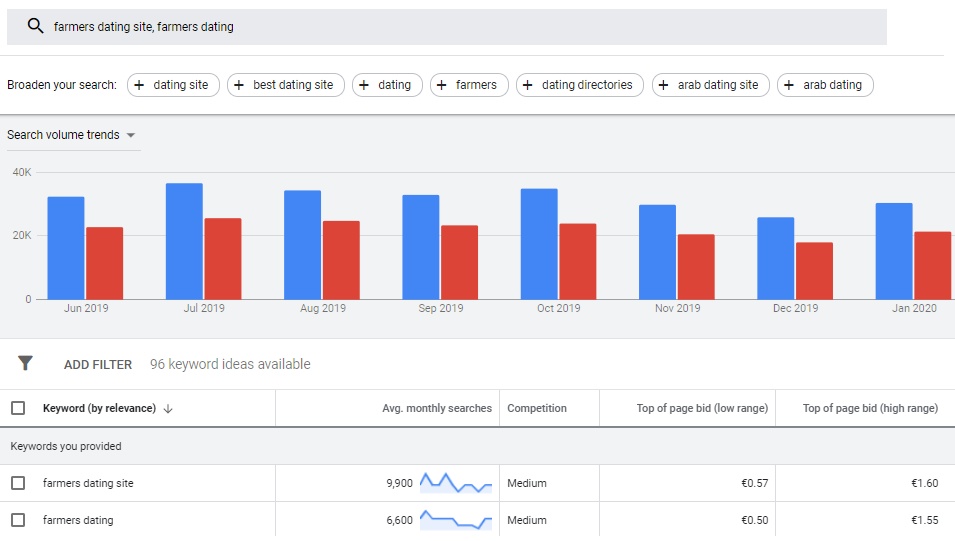 In order to learn how to start a dating site, you also have to familiarize yourself with basic keyword research. Think of some phrases and keywords that are strictly related to your niche and plug them in to get some additional suggestions. Then, try to categorize them according to:
Competition: stick to low-medium
Search volume: keep it at 1K-10K per month (too high and you won't be able to rank for it; too low and there won't be any need to rank — the market is too obscure)
Suggested bid: the higher the bid, the higher the commercial intent.
1.3 Narrow It All Down
When looking to create a dating website, you ought to make sure you stand out. Just building a regular run-of-the-mill platform won't provide you with the results (or profit) you're looking for — your site just won't be interesting enough.
Therefore, after all that keyword research, it's time to narrow the options down even more. The best way to do that would be to visit Facebook groups, forums, and subreddits related to your broad niche.
Redditlist will prove to be of much use here, as you can simply type in your main keyword and browse through a list of closely related subreddits. You can then access them and research which questions and topics are rather popular. You may get a few more ideas that way.
Furthermore, you could check out what your competitors are doing with your chosen niche (and its corresponding keyword). A simple Google search would be enough here to tell you if pursuing a niche will be worthwhile.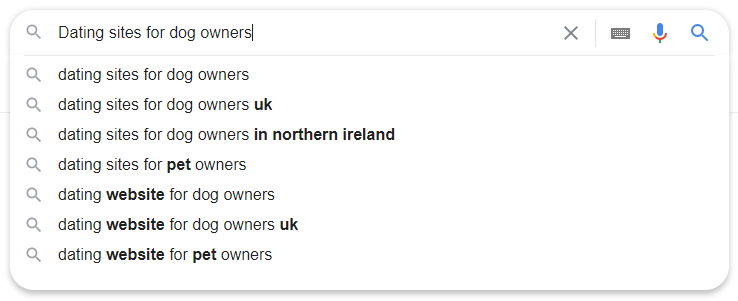 Keep in mind that if there aren't any sites ranking for your main keyword, it's likely that others have already found out it's not worth the trouble. On the other hand, if there are many websites ranking for it, it might be too difficult to stand out.
So, take your time and try to strike the right balance. There should be some websites, but not a lot, and they shouldn't be too extensive or super high-quality.
1.4 Test Your Niche to Ensure You've Made the Right Call
To finish off the first step on your journey to learning how to start a dating site, you have to test whether you're on the right track or not. It's best to use an easy tool that won't cause you any headaches and will provide you with clear results, like Leadpages.
You can use Leadpages to create a test landing page that's promoting your niche. Before you create a dating website — the whole thing, that is — it would be useful to see if you'd be able to drive traffic toward it.
So, you can create a landing page for your dating platform and offer a deal to potential users. Then, try driving traffic with AdWords to see how big of an audience the niche can attract, and more importantly, the number of conversions you can hope for. In order to avoid wasting money, invest about $100 into the ads (the bare minimum), or a couple more if you're looking to spend thousands on the website.
1.5 Assessing the Potential Revenue
To determine how profitable a particular niche is while testing it, you'll want to keep an eye on the RPM (rate/revenue per mille). In a nutshell, this shows how much money you'll earn per 1,000 (mille) page views.
It's difficult to say how high the RPM should be, as it all depends on the niche you're looking to break into.
Now, you obviously want to create a dating website that will turn a good profit. In that case, you could say that a $5 RPM clearly shows that a niche is bad. However, if the potential traffic is huge (let's say, 5 million per month), that's not too shabby. You'd earn $25,000. On the other hand, if the potential traffic is a lot lower than that (for instance, 5,000), then that niche is a seriously bad idea.
Bottom line? Take your time to estimate the potential traffic so that you know how high the RPM should be. On average, the lowest RPMs go from $2–$5, while the medium ones are $5–$10. The true gold mines are RPMs of $50+, but keep in mind that that won't mean a thing if potential traffic is only a couple thousand views per month.
1.6 Need Some Niche Ideas to Test Out?
You could always go for a general dating site, but those may not have the same revenue potential. Instead, think of your audience's passion and traits they may find interesting in their special someone. Some niches worth testing include:
Vegetarian and vegan dating (or any other food preference, as long as it's not too obscure)
Sports dating (aim for the most popular sports, like football)
Music taste dating (people judge others' music taste and do want to meet those who share theirs)
Book/Movie/Franchise lover dating (some people are really passionate about their favorite series).
Picking a Domain Name
When learning how to start a dating site business, most people focus too much on the website design and not enough on the technicalities, such as domains and hosting. To get the results you're looking for, i.e., become a bonafide online dating expert, paying attention to these is absolutely necessary too.
Now, when it comes to domain names, you ought to think of one before you actually create a dating website. Otherwise, you do risk coming up with something silly or dumb at the very last minute — and having to stick with it because all the other options are taken.
At a glance, it may seem as if your domain name will be easy to figure out. After all, one doesn't have to be a genius to come up with OkCupid or Match. Yet, what you may not realize is that these names probably did take a lot of effort and time to come up with.
The perfect domain name should be short, catchy, and instantly recognizable. More importantly, it ought to make potential users think of something dating-related whenever they see it. Take OkCupid as an example. It literally means you agree to whatever Cupid has in store for you. Match, on the other hand, instantly reminds you of finding your one TRUE match.
2.1 How to Choose the Right One
A good way of figuring out the best domain name for you would be to rely on good old mind maps. Create a (colourful) map of all the words, phrases, and ideas that are related to the niche your website will belong to. Come up with a couple of solid contenders, making sure they're easy enough to remember and spell for all potential users.
Once you have a good name in place, it's time to buy the domain. For your website, we recommend our domains. You can browse through our selection of exquisite adult domain extensions to find the one that actually complements your domain name, allowing your website to attract users left and right.
Finding the Right Hosting Company
If you're looking into how to start a dating site as quickly as possible, stop right there — we have to talk about hosting first.
Rome wasn't built in a day, and neither should you decide on your hosting provider super fast. Today, good hosting is one of the most critical pieces of the puzzle called "How to make your own dating site," precisely because it will influence everything else you do with your site, as well as your success rate.
3.1 The Value of a Reliable Hosting Provider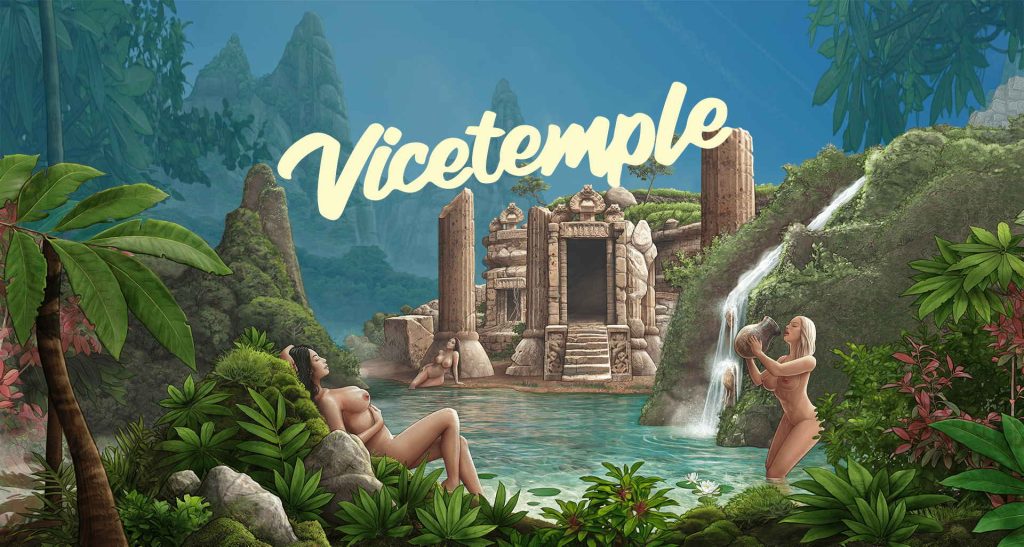 Now, every provider out there will tell you that trusting and loving them might be the best decision of your life — but you shouldn't base your choice only on how good their copy is. Instead, go for the facts by doing your research well and determining that your potential hosting provider has what it takes to keep your website up, and your business afloat.
With a solid hosting provider that offers plenty of support and can essentially hold your hand through the whole process, you can bet there won't be much downtime to worry about or slow loading times. Both of these could seriously jeopardize your business. If the website is slow, the visitors will get annoyed and drop it like it's hot. If it's down for whatever reason, the situation becomes even worse — there's nothing to profit from.
To stay on the safe side, we'd recommend going for an adult-specific hosting provider, like Vicetemple. Check our web hosting for your dating site if you want your business to not only start off well but keep getting better as time goes by.
With a number of clients under our belt already, we've seen it all and are able to tackle any concerns or issues you may experience while trying to create a dating website. Plus, since we are adult-specific, you can bet no niche will be a taboo topic for us. We might even be able to offer our insight too!
Creating A Logo
How to start a dating site in 2022, when everyone and their mother is using at least one dating app to find love or sex? Well, you have to work on your brand identity to make your website more appealing to potential users.
Learning how to start a dating site is a real journey that will also require you to get your creative juices flowing. It's not enough to have the money necessary to fund such a website (which, by the way, doesn't have to be expensive) — you also need to create a logo that fits both your values and your goals.
In order to create a dating website that speaks to all visitors, you do have to take note of what your potential users will find attractive. Your logo should make a strong first impression and grab the attention of anyone who sees it. At the same time, it ought to be clever enough to tell a story that will keep the visitors interested enough to stay on the website and explore it more.
4.1 Be Unique — Never Copy a Logo
Obviously, if you want to create a dating website that won't lose its spark fast, your logo has to be memorable and able to stand out from the competition too. The worst thing you could do is copy someone else's, no matter if they're in your niche or not.

You could, of course, do the logo yourself, provided you have at least some basic knowledge of Adobe Illustrator or a similar program. If you need some help coming up with the right design, though, we do adult design as well.
You can send us a quick description of what you'd like to see, and our professional designers will provide you with a few logo variations.
The right logo should be able to foster brand loyalty, which is the ultimate benefit you could reap over the years. When a brand is trustworthy, people rarely second-guess. They are likely to opt for the same brand more often because they know it's safe.
Your site could become that for your target audience too. Create a dating website they can come back to whenever they get their hearts broken, and a site they can always rely on to keep their love life alive.
Picking out a Template
Now, you might be wondering how to start a dating site with little programming experience. In reply, we can easily say that these are the best online dating scripts for all those who don't have time (or will, for that matter) to learn how to make a dating website from scratch.
Some people might say that a custom website is a better option purely because it allows you to implement every and any idea you may have. However, experience has shown that customizing every single part of the website is bound to cost you both time and money — and a lot more than you may think.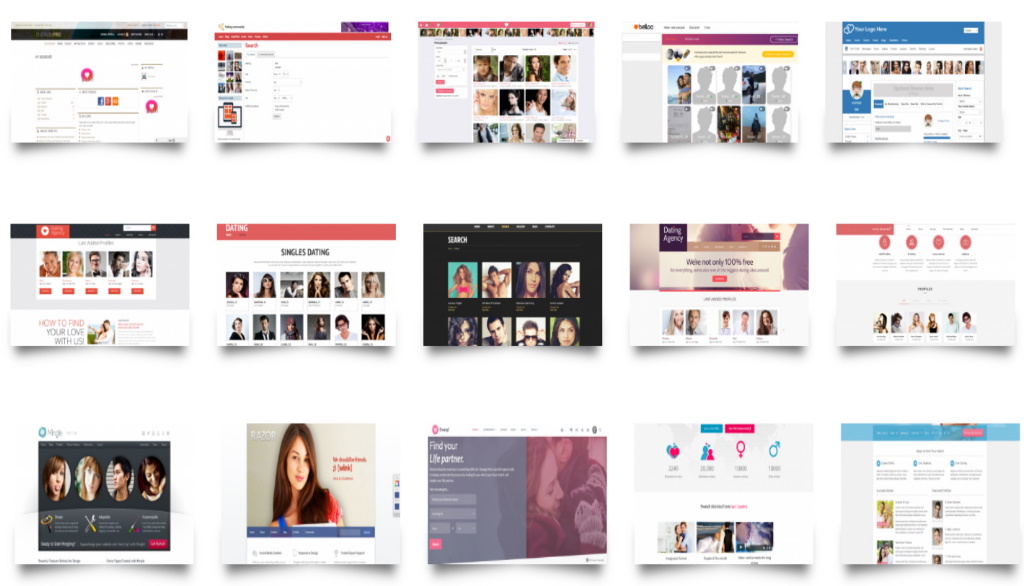 If you don't know how to start a dating website on your own, keep in mind that a template website is a more cost-effective option. Your website developer is likely to charge you for every single change and/or whim, and rightfully so. In the end, you may spend a lot more than you bargained for. You'll then have to work extra hard to make ends meet.
5.1 Customizable and Without Any Coding Requirements
The main advantage of using an online dating script is that you get a fully functional online platform instantly. There's nothing to code, and you don't even have to research anything. If you pick the right provider, they will be able to help you install the template so that you're ready for business in no time at all.
Apart from that, know that you should be able to customize the template. Just because it's a script of an already functional platform doesn't mean you have to settle for some features you're not really fond of. And even in that case, you'll waste less time in comparison to coding a completely unique website. With a template, you won't have to pay someone to read, edit, or write the code.
Alternatively, you can learn how to build a dating website with WordPress and opt for a few useful plugins, such as Paid Membership Pro and BuddyPress. That is likely to require a bit more effort, no doubt. Still, it is a viable option for those who are used to WordPress and don't want to abandon their favorite platform.
Doing Background Checks on Users

(Optional)

While looking into how to start a dating site, you may consider vetting users beforehand to ensure everyone's safety.

Unfortunately, this isn't on everyone's mind, and for a couple of reasons.

In order to create a dating website that can turn a profit quickly, one has to pay close attention to how much time and money they have. Better still, they have to check if some unnecessary tasks can be cut out.

Everyone already knows that if they do opt for online dating, they have to rely on their own common sense to sift through all the bad seeds. Because of that, it's not that common to screen the users beforehand. Indeed, it's often deemed time-consuming and rather difficult anyway.

So how to start a dating site without vetting users? Well, there isn't anything in particular that you have to do. This sort of platform doesn't require a license, and basically, anyone could start one right now.

Some of the big players, such as Match.com, are starting to do it nonetheless. These background checks ought to give some peace of mind to the existing members. Obviously, they should make the platform more popular too.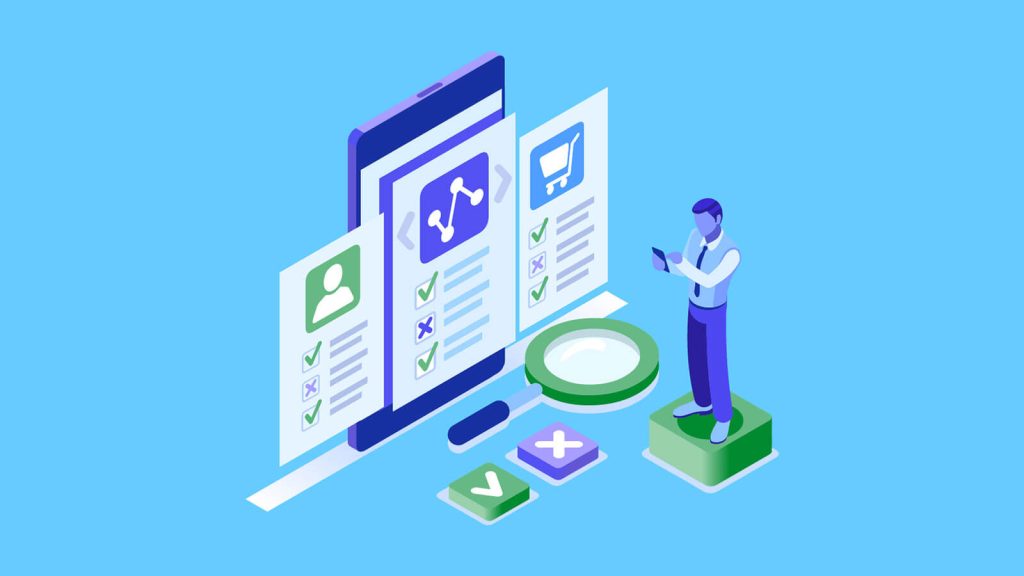 Such safety measures are likely to pay off later on.
If you're looking to create a dating website where everyone can feel safe at all times, background checks may be a good choice. Plus, you can easily use them to your advantage at the very beginning. For instance, you may advertise your platform as a safe and reliable solution for all the singletons out there who are looking to meet their soulmate or their next hookup.
At the same time, you may be able to avoid trouble in the future by knowing who is using your platform. The vetting would let you check users' histories and allow access only to those whose records are as clean as a whistle.
Do know, however, that people can change and commit all sorts of offences and crimes in the meantime. Therefore, if you're looking into how to start a dating site with a full-blown vetting system, keep in mind that you'll have to perform regular background checks of both new and old subscribers/members. At the very least, you should do the checks every six months.
In the end, the online dating industry has been going strong for years now without putting much emphasis on doing background checks. Consequently, this step is entirely optional, and not something that will jeopardize your success. If you have the means to implement it, and it's important to you, you can. Keep in mind, though, that you can always introduce it once you start profiting from the website.
Choosing a Revenue Model
If you're here to learn how to start a dating site, we sincerely doubt you'd want to put all this effort into something that won't generate any revenue at all. So, in order to create a dating website that will not only let you profit but also make a name for yourself, you have to carefully examine all the revenue models you can choose from. Let's list them:
7.1 Freemium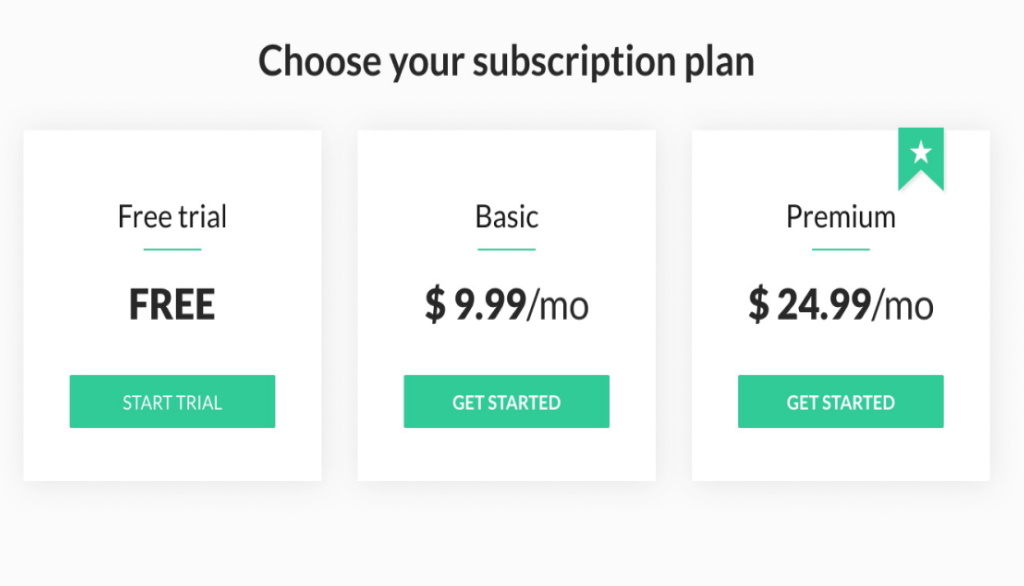 As one of the most popular options, the freemium revenue model mostly caters to potential users. Such websites have a low barrier of entry, which many people cannot resist. Therefore, they are likely to sign up to use the website's services for free based on a sudden impulse alone.
The problem is that freemium websites aren't able to generate revenue with the free-to-use options. And that's where this sort of model may seem a bit risky; you will depend on users deciding whether they want to upgrade to premium (paid) options. So, the incentives will have to be top-notch to convince them to purchase.
Other revenue-generating options include VIP memberships, gift exchange, and collaborating with affiliates.
PROS
CONS

It will likely attract plenty of users (since the website is free to use)
Scalable (you can use other monetization methods with it)

Users may not want to pay for other options if they aren't tempting enough
7.2  Digital Gifting
When learning how to start a dating site, you should keep your target audience in mind at all times. The revenue model should fit both their needs and wants, too, as your business cannot flourish without clients.
Luckily, the freemium model is perfect for those who are looking for scalability. As mentioned, you can combine it with some other monetization methods, and right now, digital gifting is all the rage.
Digital gifting has become the newest trend in the online dating industry. It's a great additional stream of income for websites since it offers the users to make a lasting impression and send virtual gifts to their potential lovers.
They can send the gifts whenever they see fit, as long as they're ready to pay the website for them. Some decide to offer a virtual gift as a Thank You after a date; others may even go as far as to shower their prospects with gifts in advance, i.e., when they're introducing themselves.
Either way, the website can earn money through the users' eagerness to impress. Plus, you can use this method in combination with affiliate programs — two birds with one stone!
PROS
CONS

Users can choose from a variety of gifts
The method plays well with affiliate programs
A somewhat unique approach in comparison to other models

An additional stream of income might be necessary
The gifts should match the niche for this method to be a success
7.3 Paid Memberships
Naturally, the easiest way to make a profit with dating sites is to incorporate the paid membership revenue model. Such websites charge users with monthly or yearly fees in order for them to use their services. Most often, there is a good incentive in place, like a bigger pool of choices and potential love interests. If there isn't one, it will be downright impossible to gain enough users to make a decent profit.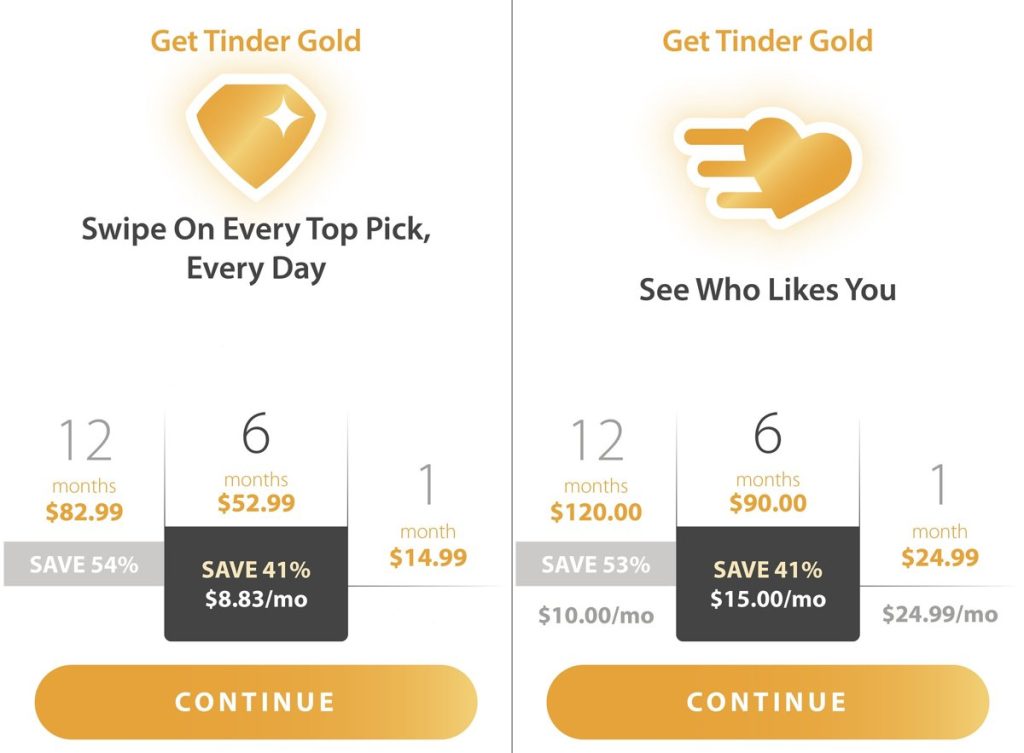 What's great about paid membership websites is that they're not limited to that revenue model only. That will be their main revenue stream, but they're free to use other monetization methods (like the ones freemium websites opt for). In the end, if you want to create a dating website that'll be taken seriously by all of the users and actually gain some recognition, this might be the revenue model for you.
PROS
CONS

Main revenue stream
Scalable
Appears more professional (and less dodgy)

Some people won't want to pay for online dating
You must deliver on your incentivized promises
7.4 Affiliate and Advertising Networks
When looking into how to start a dating site, most newcomers are likely to opt for affiliate and advertising programs as their monetization method. Why? Well, it is a system that has proven time and time again that it WORKS.
With this method, site owners can boost their chances of turning a profit by taking into account their niche and what their users may be interested in. So, in the case of a dating website, you'd obviously try to advertise florists, candy stores, etc. If your site falls under a specific niche, you could also find specific affiliates for it. That could increase your chances of earning the big bucks even more, as users will feel better understood.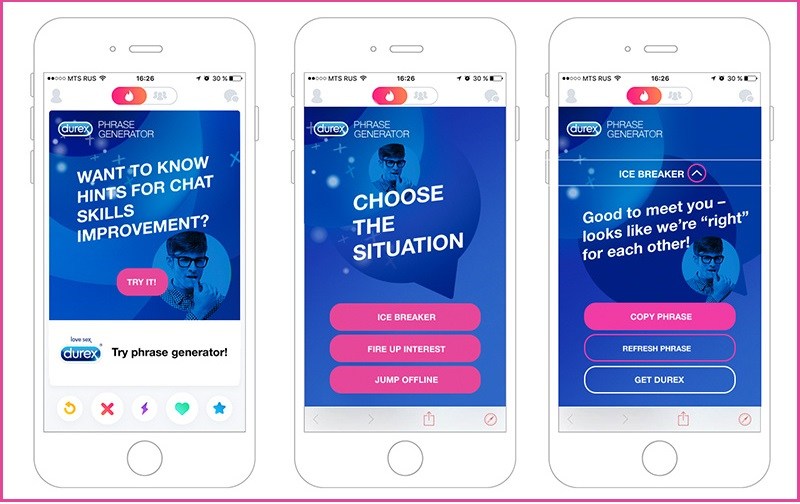 In some cases, CPC (cost per click) may be a viable option. Most dating site owners opt for CPA (cost per action), though — they'll pay for completed tasks/actions only.
PROS
CONS

Tried-and-true method
Sizeable earnings are a genuine possibility

May require a bit more effort than expected
Earnings won't be evident instantly
To learn more about affiliate marketing and find programs to promote on your site, check out Affiliate Bay. They provide helpful guides and articles for everyone starting their journey in the world of affiliates.
7.5 Live Events
Finally, if you're eager to create a dating website that can make you money offline, too, opt for live events. Some websites decide on this method in order to make it all seem a bit more "real." After all, it can boost the sense of authenticity and actually help users check whether their matches are truly perfect for them in person.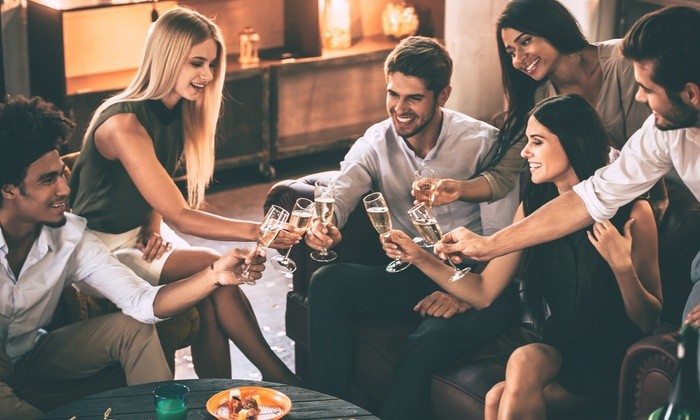 To that end, some dating websites host the events themselves, selling the tickets to interested users online. Alternatively, they can collaborate with local venues and restaurants to host dating mixers, speed dating, and similar events.
PROS
CONS

Allows the website to earn money offline too
A great way to extend your dating services
Boost in relationships if people meet online = better reviews for you

Some users may not want to pay extra for live events
The organization itself isn't free
While learning how to create a dating website that will actually turn some profit and not just waste your money, you'll probably go back and forth when choosing a monetization method. But keep in mind that nothing is set in stone.
If one of these doesn't work out, you can always switch to another method. A website can also use a mix of these models to increase its chances of gaining a huge user base.
In the end, if you play your cards right and create a dating website that caters to users' needs and provides them with what they want (love), your revenue is all but guaranteed.
Making a Marketing Plan and Attracting Users
While learning how to start a dating site, you're going to brush up on your knowledge of marketing too. Now, don't be alarmed — we do recommend coming up with a marketing plan, but it's not a must-have. If your idea is good enough, it will be a success whether you have a plan or not. That said, here's what to keep in mind if you decide to make one.
In order to create a dating website that won't lose its sparkle in just a few months, you can make a marketing plan that works in your favor but is still flexible enough for you to change things up when needed. Nevertheless, for any of your plans to work, you will need customers first!
How to start a dating site that will attract plenty of users in just a few weeks or months? Well, you'll have to up your marketing game and offer your services to EVERYONE you know. You've done the market research and know that your product is good. Now, it's time to network and draw in the right audience.
To start, we'd recommend acquiring the early birds by offering your single friends and acquaintances, as well as family members, former colleagues, and even school buddies to join.
If you want to create a dating website that'll require users to subscribe, use that business model to your advantage. For instance, offer discounts to the first several dozens or hundreds of users. Additionally, start promoting your website on niche forums, where all those who may be looking for something new and exciting can notice you right away and start spreading the word.
8.1 Fake Users: Hot or Not?
Listen, the first few months may be a bit hard, as you'll have to keep the first group of people who registered entertained enough to stick around. Because of that, some dating scripts and themes come with premade user profiles. These serve as "background noise," essentially, as their job is to enhance the experience and encourage users to interact.
Is this a viable option for you? Well, why not? When you create a dating website, in those initial months, retaining your users will be of the essence. It's likely the key to your future success — so use any means necessary to gain an advantage.
Besides, though no one wants to admit it, fake profiles are an industry standard at this point. Many dating websites and apps even disclose this practice in their Terms and Conditions. So, they are pretty much fair game, as long as you don't go overboard.
8.2 How to Start a Dating Site and Gain a Huge Following: 5 Tips to Try Right Now
The more subscribers and members you have, the better your chances of making your dating site a household name. To that end, keep the following tips in mind:
1. Keep It Simple
There's no need to confuse your potential clients; the sign-up shouldn't feel as if they're selling their souls to you. In fact, the form should be easy to understand and fill out for EVERYONE.
Naturally, if you're looking into how to start a dating site, you'll have to ask for some additional information. You need to make sure you're targeting the right audience (age, for instance, relationship status, etc.). But don't overdo it and ask dozens upon dozens of questions right away; learn more about the users once they have already shown interest by signing up.
To start off, the following information should be enough:
Name
Sex
Sexual preference
Occupation
Location
2. Incentivize the Sign-Up
No matter what your product is, or in your case, what your dating niche may be, everyone loves getting stuff for free. Therefore, to ensure you get plenty of sign-ups fast, offer your potential users something they cannot refuse. Whether it's a discount or something more tangible, such as a free dating ebook (perhaps some of them are love novices and have no clue how to talk to people online) — make the incentive irresistible.
3. Create Authority Content
Just because we haven't touched on content that much in our guide on how to start a dating site doesn't mean it will not matter at all. In fact, authority content is often the bread and butter of online businesses. That's especially true when it comes to dating; after all, this is a topic many people just think they know a lot about.
You have to keep in mind that if people knew how to get dates in real life or had everything going for them in the real world, they probably wouldn't be looking into online dating. Therefore, apart from a chance to meet the love(s) of their lives in the online realm, they need some guidance.
Your website could become their go-to resource for all things dating, where they can also (conveniently enough) meet someone new. But to achieve that, you'll need to create a dating website that's complemented by a quality blog. You should create content that truly matters and can change people's opinions. What's more, it should show them what they're doing right or wrong and help them thrive on the (online) dating scene.
And how to start a dating site that thrives on authority content? Well, if you have time to spend, you can write everything yourself OR hire a specialized adult content writing agency.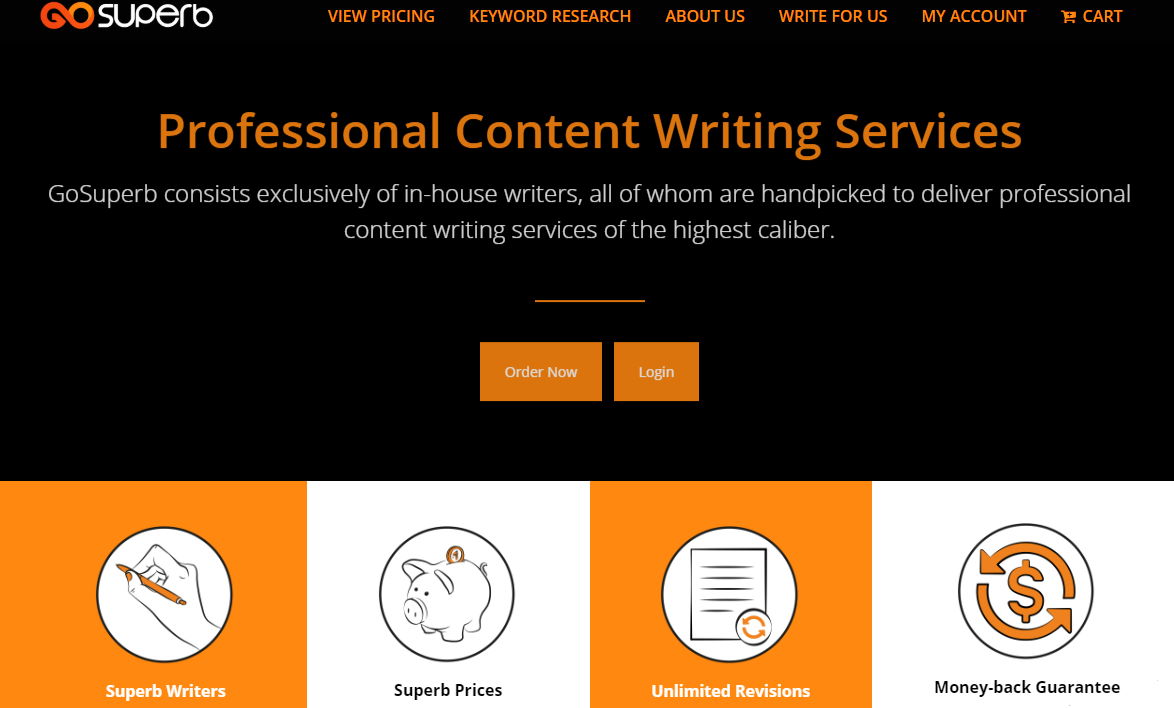 Both adult and dating content is specific, as you have to know how to balance language, structure, SEO, and style. As such, you need content written by someone who knows the terminology and can serve as an authoritative voice.
If you're not that someone, then your best bet is to pay for the content. After all, it can be a deciding factor in the success of your website.
4. Make the Call to Action Obvious
How to start a dating site that will get many, many singletons to sign up for your services without much effort? Well, you'll have to make the CTA (short for call-to-action), i.e., the prompt that tells your visitors what to do, as obvious as possible.

Of course, a good CTA should ensure plenty of conversions. However, don't make the mistake of trying to subtly explain what potential users should do. If the CTA on your sign-up page isn't glaringly obvious, some people are likely to miss it. Nobody wants to play hide and seek on a web page when their dating life is in the dumps. So, think contrasting colors, visually pleasing font, and a prominent position. Make the CTA stand out as much as possible.
5. Offer a Guarantee
Of course, if you're looking into how to start a dating site that prioritizes user satisfaction, a solid guarantee is bound to attract more sign-ups. Granted, we wouldn't recommend making false claims here. What you can do, though, is show potential users what your research says. Emphasize why your online dating site is more likely to help them find love than your competition's.
Alternatively, you can create a dating website that caters to the users with its money-back guarantee. Still, the refund term should be a bit longer. Any users that actually sign up will have a hard time canceling their subscriptions if they are getting some results. However, sometimes, the results may become evident after a month or so.
A longer refund time won't make you lose money.
Now, you might think that a lengthy refund term practically gives the users free rein. They have more time to get chargebacks, which will translate into a loss of revenue, right? Well, surprisingly, that's not true.
In essence, with a long refund term, you're buying yourself some time. When you create a dating website, you'll have most of the features set up. But, while the site is in use, you can make adjustments as you go and find ways to please your current users more so that they stay. It's rare for anyone to ask for a refund after only a few days anyway. Plus, if they keep seeing stuff they really like, it's unlikely the users will consider getting a refund anytime soon.
Better still, you're letting the clients invest themselves a bit more into the service itself. They should make an emotional connection with your site, but that won't happen overnight. You have to charm their socks off with your website and the results — so allow yourself enough time for that.
Advertise, Analyze and Grow Your Business
If you've made it this far into our guide on how to start a dating site, then you're ready for the final step. Let's see how one can advertise online dating services and actually grow the business.
Of course, to create a dating website that will pay off in the long run, you have to keep all of the previous points in mind. Expand on them whenever needed. What's more, analyze your results and keep adjusting your marketing plan to conform to what your audience is looking for.
To further grow your business, your priority should be social media marketing.
Today, social media has taken over the world. In particular, it has influenced the way people date, hook up, jump into relationships, and essentially find their lifelong partners.
To that end, platforms such as Twitter, Instagram, Snapchat, and Facebook, are bound to help you market your dating brand to the right audience. Let's take two of the most popular social networks as an example.
9.1 Twitter and Instagram
Twitter is sort of a blurb-based platform where brands interact with their audiences in real time to further promote themselves. Because of that, every single brand out there ought to have an account on this platform.
If you're looking to create a dating website, know that a Twitter account would let you increase brand awareness. You could plug any blog posts you might have, videos, website updates, etc. And since everyone's on Twitter these days (if you need an update on anything at all, this is where you'll find it), your audience is sure to flock to you quickly enough.
On the other hand, since it's probably the most popular social media platform right now, Instagram can definitely help you boost brand recognition, as well as attract quality leads. This platform allows users to step away from the harshness of the real world. Instead, they can enjoy life to the fullest by sharing visually appealing photos.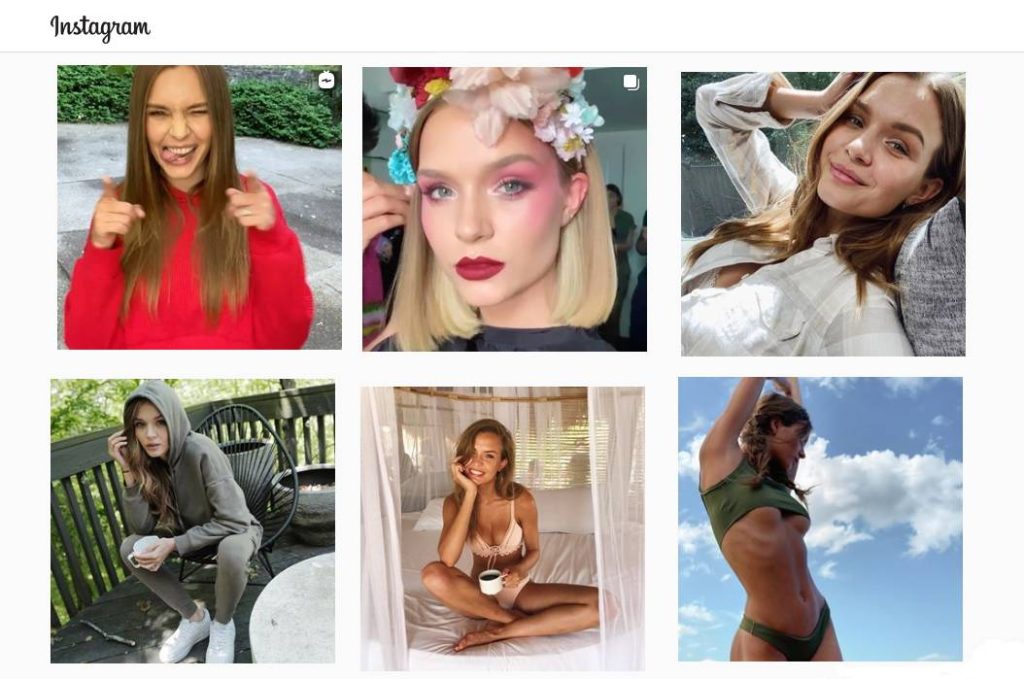 You can do the same thing if you decide to create a dating website. A picture is worth a thousand words, after all. With the right one, you could appeal to a huge audience of singletons eager to try out online dating.
Plus, by posting often and driving engagement with some additional incentives (giveaways, promo codes, stories about couples that met through your website), you'll constantly be reminding your followers of your brand's existence. You'll spark interest, again and again, every time they see one of your posts.
9.2 Blogging
Should you want to learn how to start a dating site, be prepared to learn more about content creation too. Since blogs have long been used for driving engagement and traffic on websites, yours will be your greatest weapon.
If you're still not sure if you should create a dating website that mainly relies on authority content to grow its user base, perhaps a few successful examples will sway you in the right direction.
Take OkCupid, for instance. As one of the first online dating websites to actually see the value content brings to the table, it became famous not only for its results but also its incredibly interesting blog posts. With the help of statistics and user data, the website's co-founder, Christian Rudder, was able to attract users by crafting fascinating articles in line with their interests and the topics they needed to know more about.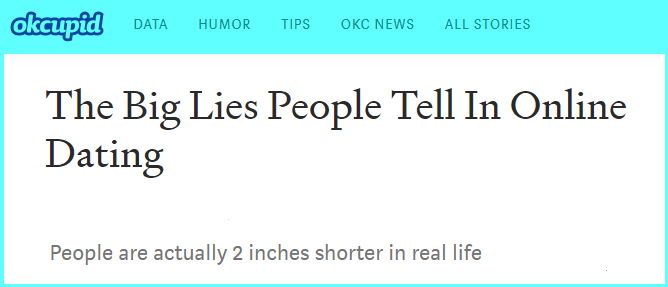 Another example would be eHarmony. If you're looking into how to start a dating site that will appeal to the more emotional singletons, eHarmony's blog might inspire you. In contrast to OkCupid's fact-rich articles, this website opted to pull on users' heartstrings with its emotional storytelling.
Your SEO know-how is essential, though.
Keep in mind that you should learn more about SEO before writing your own content. It's not just about what you're saying but how you're saying it and which keywords you're using.
Luckily, there are plenty of online resources about SEO. Or, if you want to get professional advice, just contact our adult SEO experts!
In this particular niche, it's crucial to ask experts everything you need to know not only about how to start a dating site but how to optimize and promote it as well.
Unfortunately, dating websites have somewhat of a bad rap in the SEO community, so you might not get much help there. You actually need someone completely unbiased on your side, like Vicetemple.
9.3 Partnerships
Finally, don't forget that in order to create a dating website that will speak to the masses, you have to appeal to the right people. Your audience is going to recognize your website's value soon enough. However, to get to that point, you must build trust and prove your credibility. There is no better way to do that than by partnering with those who already have their fair share of influence in your niche.
Affiliates could earn an X amount for each conversion through CTA marketing. All they'd have to do is promote your website on their YouTube channels, Instagram pages, and similar platforms. You could also offer a fixed fee for the promotion. Keep in mind that this might be a bit risky if you're still new to the game.
Other advertising options include:
Dating directories, where you can list your new dating site in order to increase your traffic a bit. There are a number of these online, and most will let you list your website free of charge.
Local ads, as it's likely that there are plenty of singletons where you live. Let them get a taste of online dating by targeting them specifically.
Email marketing, because you will be creating a directory of email addresses you should put to good use. Write newsletters and keep reminding your members their true love is near — don't let them forget you.
Final Thoughts

on How to Start a Dating Site

Let's reiterate what you have learned through our guide on how to start a dating site:
Deciding on your niche is possibly the most crucial step when looking to create a dating website. You have to give yourself enough time to figure out where you belong.
Your domain name ought to be short, sweet, and easy to remember.
The hosting provider and plan you opt for will have a great influence on how successful you'll be. Keep in mind that adult-specific ones are a better option overall because they've seen and heard it all already.
Your logo should grab the attention immediately but still be memorable enough to make people come back to your website.
When learning how to start a dating site, you may be tempted to build it from scratch. It will be more cost-effective and faster to use a template/script.
Some major platforms are starting to vet users, so it could give you an advantage over your competitors. It may be costly and time-consuming, though.
To create a dating website that will actually turn a good profit, you need to choose the right revenue model. Luckily, all models can be combined to give you a better chance of success.
You'll need a solid marketing plan that clearly indicates how you'll increase the number of your sign-ups and advertise your website.
Advertising through social media and affiliate programs will help you build authority and prove that you can be trusted. However, you ought to keep analyzing your results and making adjustments. You cannot just create a dating website, set it up, and leave it as is. It requires extensive work, time, and effort.
Ready, set… GO!
Congratulations on completing step zero, i.e., learning how to start a dating site! Our guide has hopefully shown you that anyone can create a dating website; they just have to be eager enough to succeed and play their cards well. As you can see, there are no complicated requirements you ought to meet, such as being a well-versed coder. There's even an alternative to creating a website from scratch. Essentially, you don't have an excuse not to take the next step right now and delve into the world of online dating.
Still, if you have some additional questions about how to start a dating site, hit us up anytime. Vicetemple is ready to help you create a dating website of your (and your target audience's) dreams. With our help, you'll be playing matchmaker sooner than you think. Better still, you'll be growing a business in an industry that just keeps on flourishing, year after year.